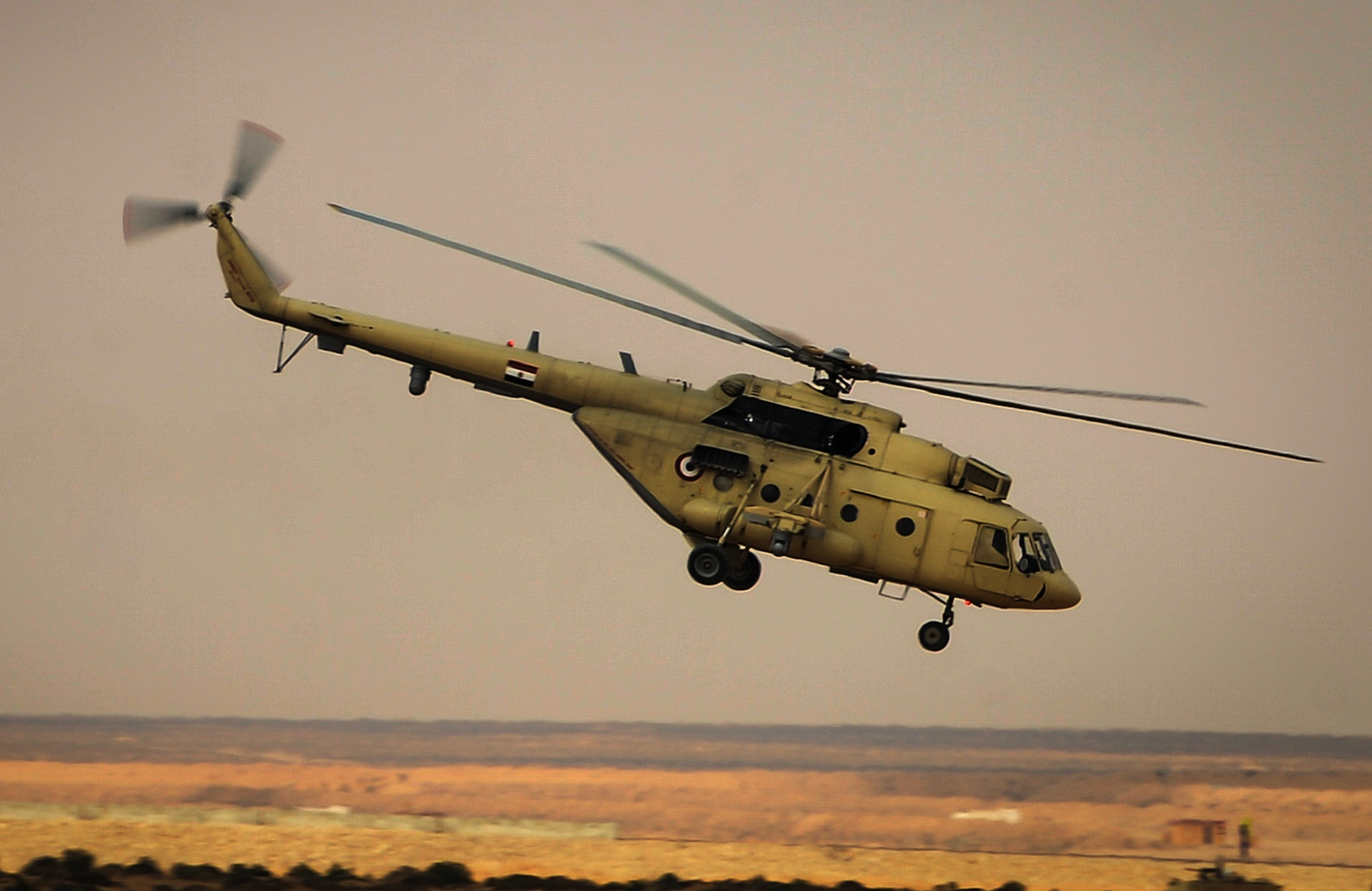 Senator moves to block military aid to Egypt on human rights grounds
PHOTO CAPTION: An Egyptian Aérospatiale Gazelle helicopter participates in an Egyptian military demonstration for observers during Bright Star 2017, Sept. 19, 2017. (U.S. Air Force photo by Staff Sgt. Michael Battles via U.S. Defense Visual Information Distribution Service)
By Matt Spetalnick and Patricia Zengerle

WASHINGTON (Reuters) -The chairman of the U.S. Senate Foreign Relations Committee vowed on Saturday to block military aid and arms sales to Egypt if it does not take concrete steps to improve human rights in the country.

Democratic U.S. Senator Ben Cardin issued the threat in a statement, saying "it is imperative that we continue to hold the government of Egypt, and all governments, accountable for their human rights violations."

The announcement came a day after U.S. Representative Gregory Meeks, the ranking Democrat on the House of Representatives Foreign Affairs Committee, said he had asked the State Department to pause a portion of military aid to Egypt conditioned on human rights criteria.

The stepped-up pressure follows the Sept. 22 federal indictment of the then-chairman of the Senate Foreign Relations Committee, Democratic Senator Bob Menendez, tied partly to allegations that he had accepted bribes in exchange for wielding his influence to aid Egypt's government.

Menendez denies wrongdoing and has pleaded not guilty.


The Egyptian embassy in Washington did not immediately respond to a request for comment on Cardin's announcement.

Cardin, who replaced Menendez as head of the Senate panel, said Egypt must show progress in efforts to accelerate the release of political prisoners and "provide space" for human rights defenders, civil society advocates, political opposition and independent media.

"I intend to exercise fully the committee's oversight responsibilities and my authorities to block future foreign military funds as well as sale of arms to the government of Egypt if it does not take concrete, meaningful, and sustainable steps to improve the human rights conditions in its country," he said.

Washington has long provided Egypt with large amounts of military and other aid, ever since the Arab world's most populous nation signed a peace deal with neighboring Israel in 1979.

Much of the aid has been withheld in recent years over concerns about human rights abuses under the government of President Abdel Fattah al-Sisi.

But President Joe Biden's administration announced this month it had decided to waive human rights restrictions on $235 million of the aid, citing security benefits to the U.S. It is currently withholding $85 million of the aid, a fraction of the $1.3 billion a year allocated for Egypt.

(Reporting By Matt Spetalnick and Patricia Zengerle; Editing by Daniel Wallis)
MORE FROM THE
OAF NATION NEWSROOM