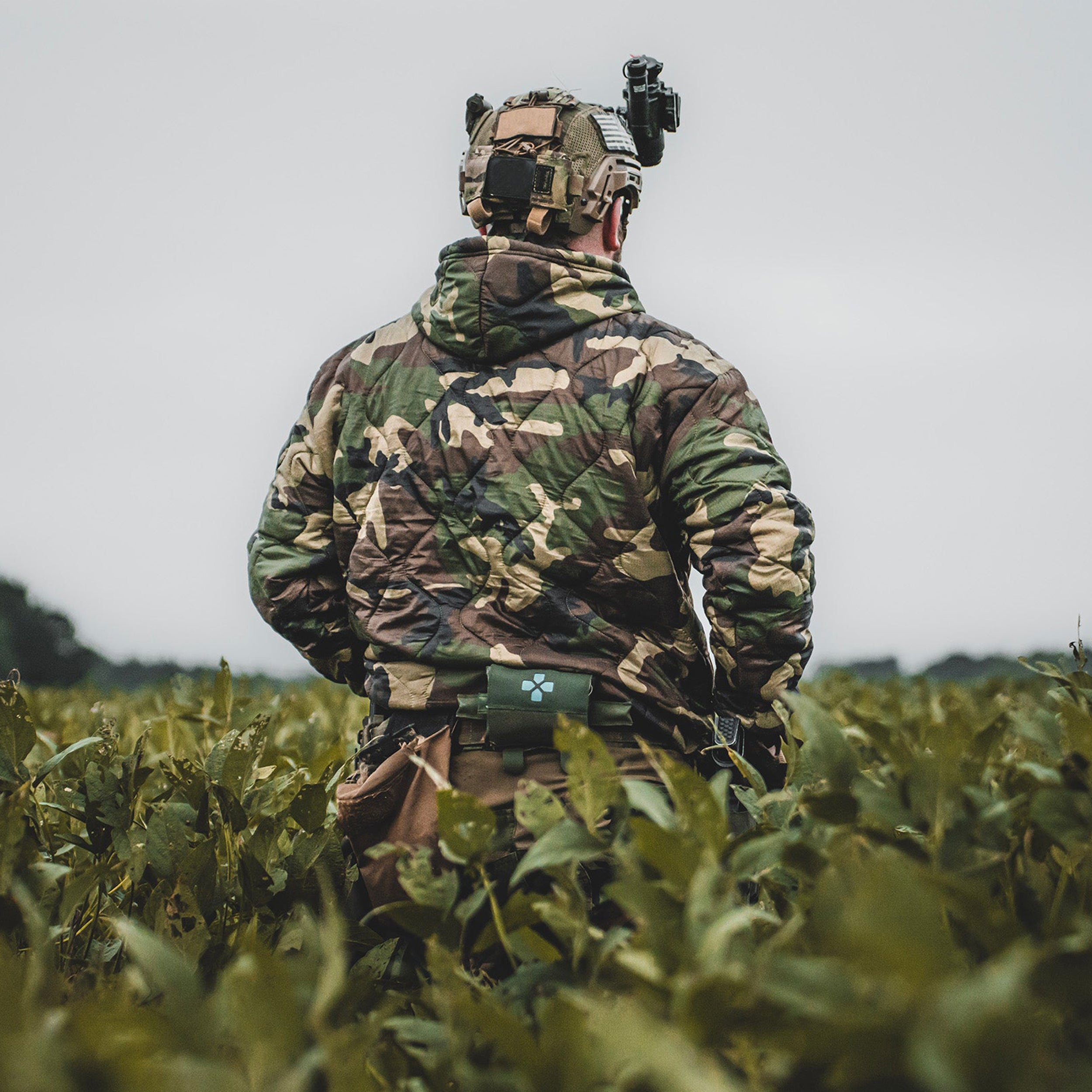 M81 Pullover Woobie Hoodie
Sale price

$ 79.95
Regular price

$ 79.95
(/)
---
Remember that poncho liner you got from CIF? We're sure you remember it well. It kept you from going insane when being woken up to do yet another EDL at zero dark f***ing stupid. Or in-country when the Afghan autumn night was descending upon your heat-acclimated body while you were standing post or guard.

But unlike those days, you won't be cruelly ripped away. There's no boot or cherry sounding reveille – summoning you away from your beloved poncho liner and into the 20 degree early North Carolina morning. No more painful goodbyes.


We here at OAF Nation think you should be able to enjoy the warmth & comfort of the beloved woobie any time. That's why, at long last, we are unveiling our inaugural offering of this product class: the woobie hoodie.


Made from the same quality, high-density robust material and feeling exactly the same as poncho liners (also known as "woobies"), we chose to make the first run a pullover for maximum comfort & warmth. And it looks sick too – the classic OG U.S. M81 Woodland camouflage, a pattern that has aged like a fine bourbon. You will get compliments.


Limited run. Tap that button to scoop yours up.

Medium weight, regular fit

Jersey-lined, two-piece hood

Water resistant 
At this time, OAF Nation ships merchandise to locations within the United States and U.S. territories, including Alaska, Hawaii, Puerto Rico, Guam, and the US Virgin Islands. We also ship to Australia, Canada, Germany, and Japan. The risk of loss and title for all merchandise ordered on this Web site passes to you when the merchandise is delivered to the shipping carrier and the appropriate tracking number is issued for the package.

OAF Nation does its best to resolve any issues, and achieve total customer satisfaction.

Standard shipping takes 3-5 business days from the day the item was released from production. Products are made to order. The shipping fee will be included in your final bill, unless it was waived due to a promotion/sale. Shipping fee is non-refundable and it will be deducted from the cost of refunded store credit, if you are eligible to receive such credit.

Shipping estimates are not guaranteed. 

Free U.S. shipping  

For U.S. orders that total $100 or more you will have the option to select a free Standard Shipping at checkout. This is a limited time offer and subject to change at any time.

Some restrictions apply:

Order total less taxes and shipping charges must exceed $100. 
Choose options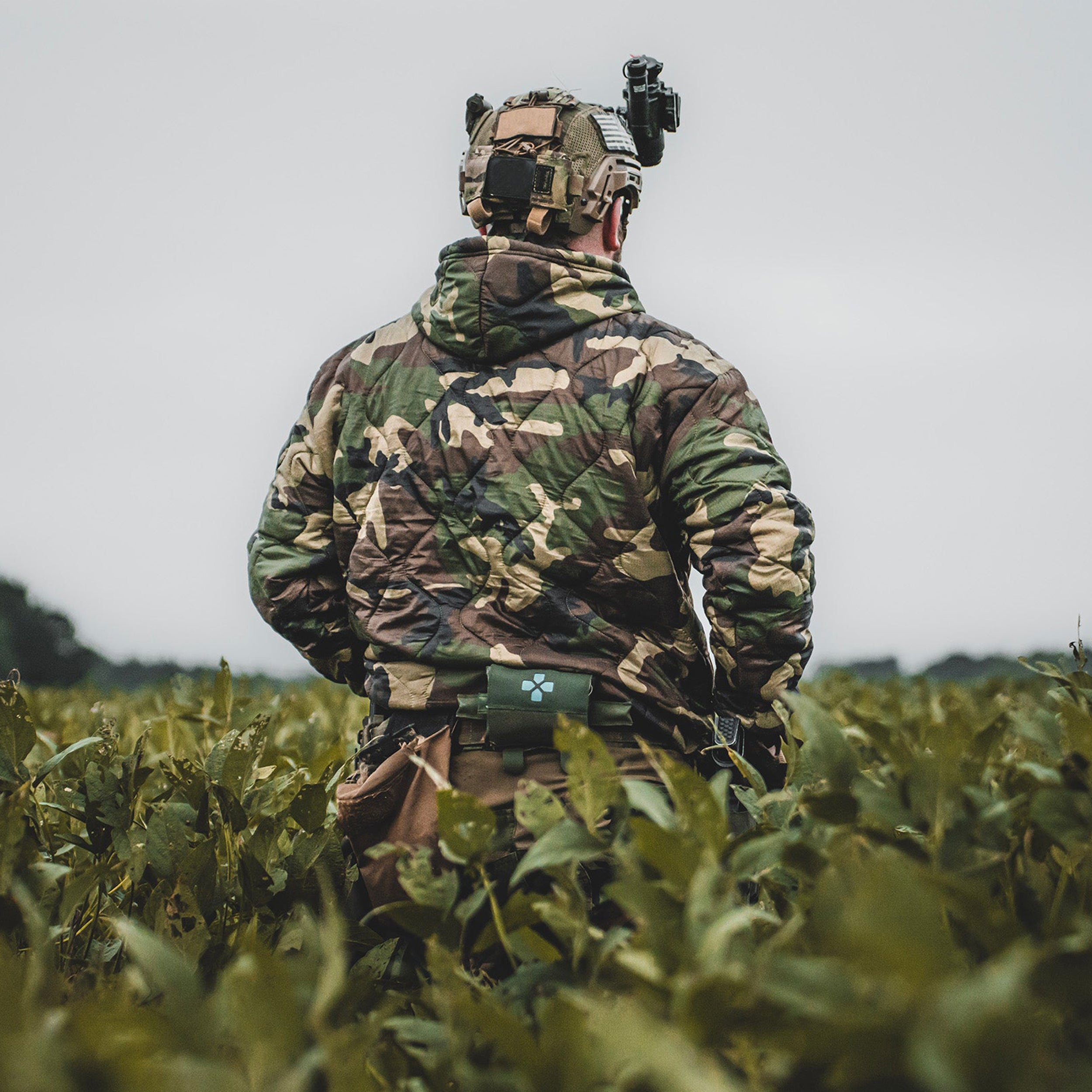 Sizing runs small for swarthy vets
Wearable Woobie
This wearable woobie makes me "Hap Hap Happy"
- Simple Jack
It's a woobie
So good bought the DNC one as well
Legit
Wore this out in the field on a cold, rainy Midwest day and it exceeded my expectations. Kept me warm and dry all day. I'll be back to order another.
The most coveted Issued Item, Turned Hoodie
Just what you think it would be, and no ones stealing mine this time! I ordered it larger than what id normally buy and it fit well. OAF tends to run their sizes smaller. Great woobie hoodie, very warm and comes with original color. You guys are killin it! Bring back the Ranger Panties!!