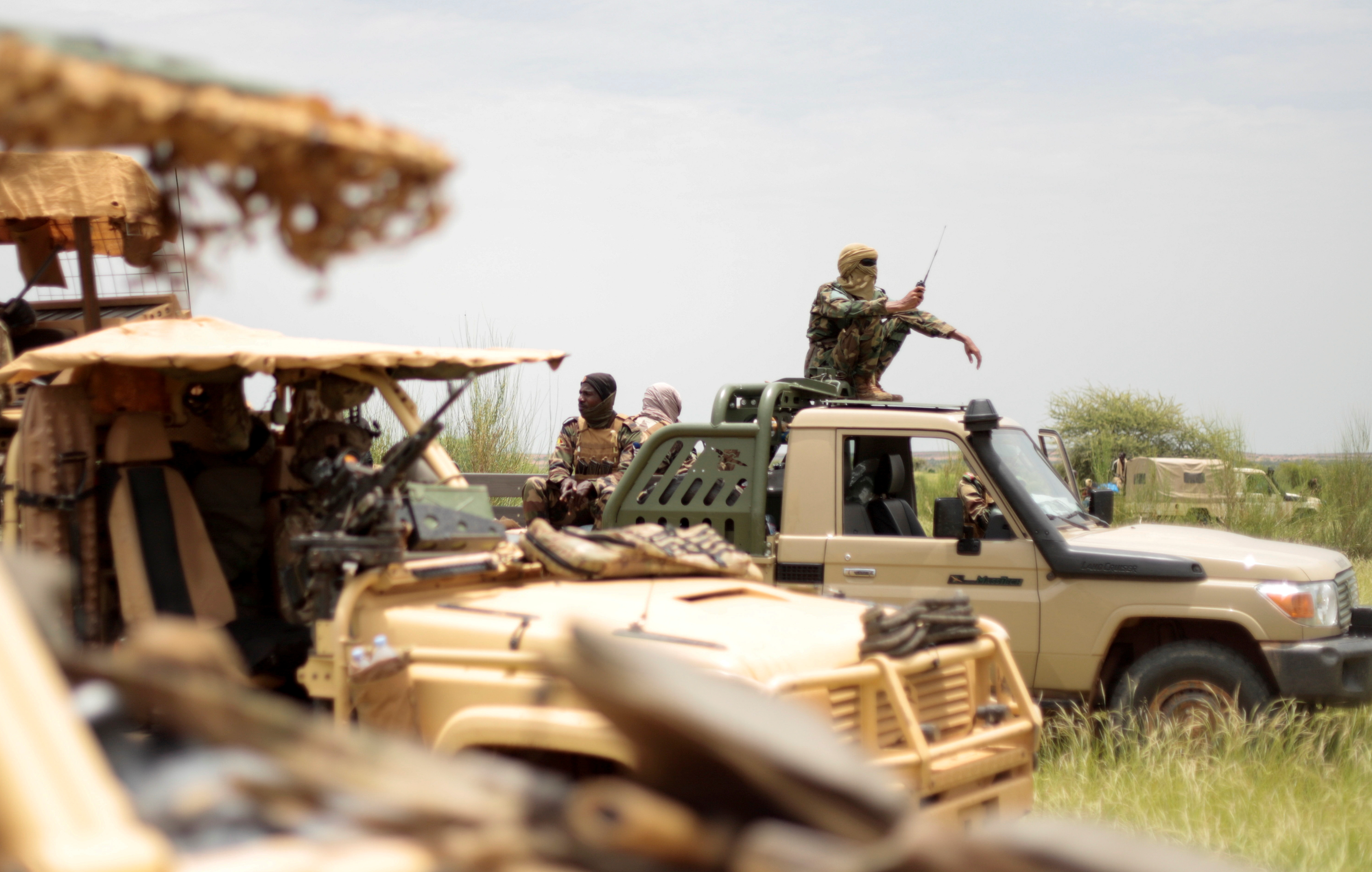 Mali Tuareg rebels claim military base following Sunday clashes
PHOTO CAPTION: Malian soldiers are pictured during a patrol near Niger border in Dansongo Circle, Mali, Aug. 23, 2021. REUTERS/ Paul Lorgerie
BAMAKO (Reuters) - Mali's northern Tuareg rebels said on Sunday that they had seized another military base from the Malian army following fighting in the north of the country.

The military base is the fourth taken in a series of attacks the rebel alliance, called the Coordination of Azawad Movements (CMA), has carried out since August following the departure of a U.N. peacekeeping mission that for years helped maintain a fragile calm.

Mohamed Elmaouloud Ramadane, a spokesman for the CMA told Reuters on Sunday that they had taken control of the Bamba military base in the Gao region. He gave no further details.

The Malian army said in a post on X social media site that "intense combat against terrorists was ongoing at the Bamba locality", adding that more details will follow.

The CMA attack on Bamba, following those on military bases in Lere, Dioura and Bourem in the past weeks signals intensifying clashes as both sides seek to control territory in the desert centre and north of the West African country, just as U.N. peacekeepers withdraw.


The Malian army has also come under attacks from insurgents linked to al Qaeda and Islamic State.

The Tuaregs have long complained of government neglect and sought autonomy for the desert region they call Azawad.

A Tuareg uprising in 2012 was hijacked by Islamist groups that were later driven out of the major towns by a French-led intervention in 2013.

The CMA signed a peace deal with the previous government and pro-government militia in 2015. But tensions have resurfaced since the military consolidated power in two coups in 2020 and 2021, teamed up with Russian military contractor Wagner Group, and kicked out French forces and U.N. peacekeepers.



(Reporting by Tiemoko Diallo; Writing by Bate Felix; Editing by Alison Williams)
MORE FROM THE
OAF NATION NEWSROOM