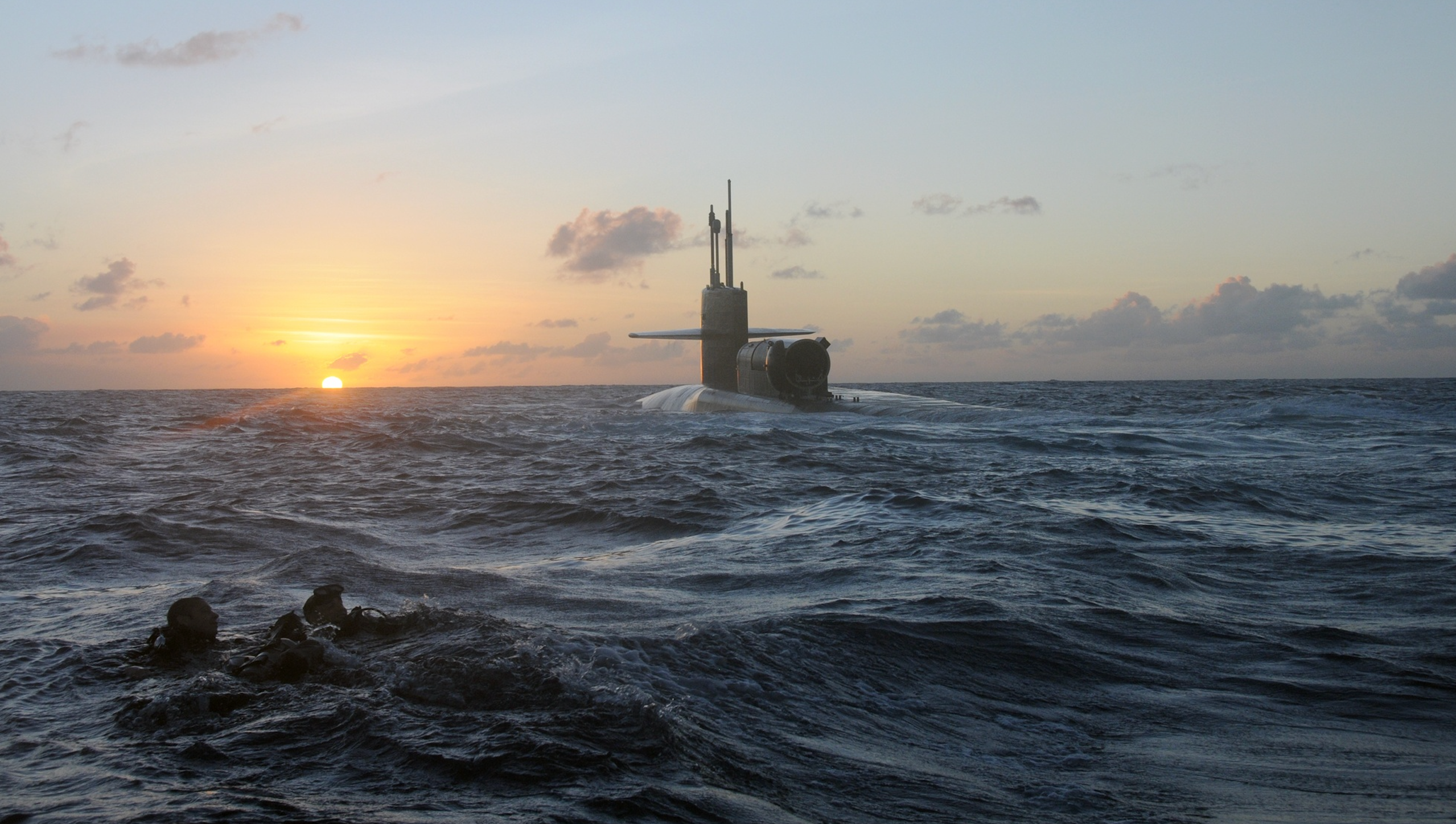 US says door open for New Zealand to engage on AUKUS
PHOTO CAPTION: Illustrative photo — SEALs and divers from SEAL Delivery Vehicle Team 1 swim back to the guided-missile submarine USS Michigan (SSGN 727) during an exercise for certification on SEAL delivery vehicle operations in the southern Pacific Ocean. (U.S. Navy photo by Mass Communication Specialist 3rd Class Kristopher Kirsop via U.S. Defense Visual Information Distribution Service)
By Lucy Craymer and Renju Jose

WELLINGTON (Reuters) -U.S. Secretary of State Antony Blinken said on Thursday the door was open for New Zealand to engage with the AUKUS weapons development and procurement project between the United States, Britain and Australia.

The multi-stage AUKUS project announced in March is planned to culminate in the late 2030s and early 2040s with British and Australian production and operation of a new submarine class - SSN-AUKUS - and include "cutting edge" U.S. technologies.

"The door's very much open for New Zealand and other partners to engage as they see appropriate going forward," Blinken told a news conference in Wellington.

"We've long worked together on the most important national security issues. And so as we further develop AUKUS, as I said, the door is open to engagement."

Blinken is New Zealand for just over a day as part of a three-country visit to the Pacific.

He met with New Zealand Prime Minister Chris Hipkins and Foreign Minister Nanaia Mahuta. He will travel to Australia later Thursday where the largest Australia-U.S. military exercise is due to begin.


New Zealand has said that it is open to discussions on a second phase of AUKUS focusing on military technology, but Mahuta on Thursday reiterated it was "not prepared to compromise or change our nuclear-free position" and that it continued to support a nuclear-free Pacific.

She said her discussions with Blinken were warm and personal and they had covered the international rules-based order, the increasingly contested global environment including in the Pacific, and highlighted the two countries' commitment to democracy and human rights.

New Zealand and the U.S. describe themselves as close strategic partners, although their alliance was suspended in the 1980s when New Zealand barred visits from U.S. nuclear-powered or armed warships.

Their relationship has become increasingly close in the past couple of years due to mutual concerns about China's presence in the Pacific, particularly Beijing's growing defence and policing ties with the Solomon Islands and its potential destabilizing effect in the region.

Mahuta said that while New Zealand respected the Solomon Islands' independence, it also supported regional agreements that ask Pacific countries to come together when making decisions that could impact the region.

(Reporting by Renju Jose in Sydney; Editing by Alasdair Pal and Stephen Coates)
MORE FROM THE
OAF NATION NEWSROOM