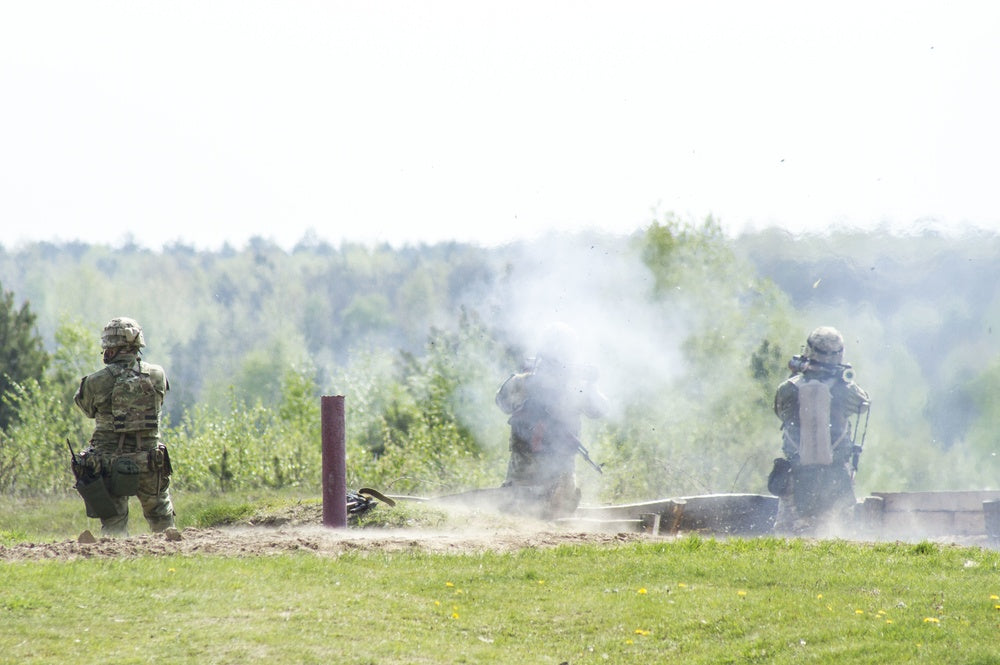 UK PM Sunak says no plan to send British troops to Ukraine after minister comment
PHOTO CAPTION: Ukrainian soldiers fire RPG-22s during RPG qualification at the Yavoriv Combat Training Center on the International Peacekeeping and Security Center, near Yavoriv, Ukraine, on May 4, 2017. (U.S. Army photo by Sgt. Anthony Jones via U.S. Defense Visual Information Distribution Service)
By Andrew MacAskill

MANCHESTER (Reuters) -There are no immediate plans to deploy military instructors to Ukraine, British Prime Minister Rishi Sunak said on Sunday, rowing back from comments by his defence minister who had suggested troops could carry out training in the country.

To date, Britain and its allies have avoided a formal military presence in Ukraine to reduce the risk of a direct conflict with Russia.

British defence minister Grant Shapps, who was appointed to the role last month, said in an interview with The Sunday Telegraph newspaper that he wanted to deploy military instructors to Ukraine, in addition to training Ukrainian armed forces in Britain or other Western countries.

Hours after that interview was published, Sunak said there were no immediate plans to send British troops to Ukraine.

"What the defence secretary was saying was that it might well be possible one day in the future for us to do some of that training in Ukraine," Sunak told reporters at the start of the governing Conservative Party's annual conference in Manchester.

"But that's something for the long term, not the here and now. There are no British soldiers that will be sent to fight in the current conflict."


Former Russian President Dmitry Medvedev on Sunday said any British soldiers training Ukrainian troops in Ukraine would be legitimate targets for Russian forces

Britain has provided five-week military training courses to around 20,000 Ukrainians over the past year, and intends to train a similar number going forward.

In an interview with the Sunday Telegraph, Shapps said there was scope to offer military training within Ukraine after a discussion on Friday with British military chiefs.

"I was talking today about eventually getting the training brought closer and actually into Ukraine as well," he was quoted as saying. "Particularly in the west of the country, I think the opportunity now is to bring more things 'in country'."

Shapps added that he hoped British defence companies such as BAE Systems would proceed with plans to set up arms factories in Ukraine.

In his speech at the conference, Shapps did not address his earlier comments, but said the war in Ukraine was consuming weapons and people "at an appalling rate" but "we must remain steadfast" in support the country in its war against Russia.

Shapps also said hundreds of British peacekeeping troops were being sent to Kosovo in the coming days after the worst violence in north of the country in years.

British fighter jets were also sent to Poland this weekend, Shapps said, to help protect NATO's eastern flank following a request from the Polish government ahead of the country's national elections this month.

(Reporting by Andrew MacAskill, David Milliken and Farouq Suleiman; Editing by Daniel Wallis, Kirsten Donovan and Jane Merriman)
MORE FROM THE
OAF NATION NEWSROOM