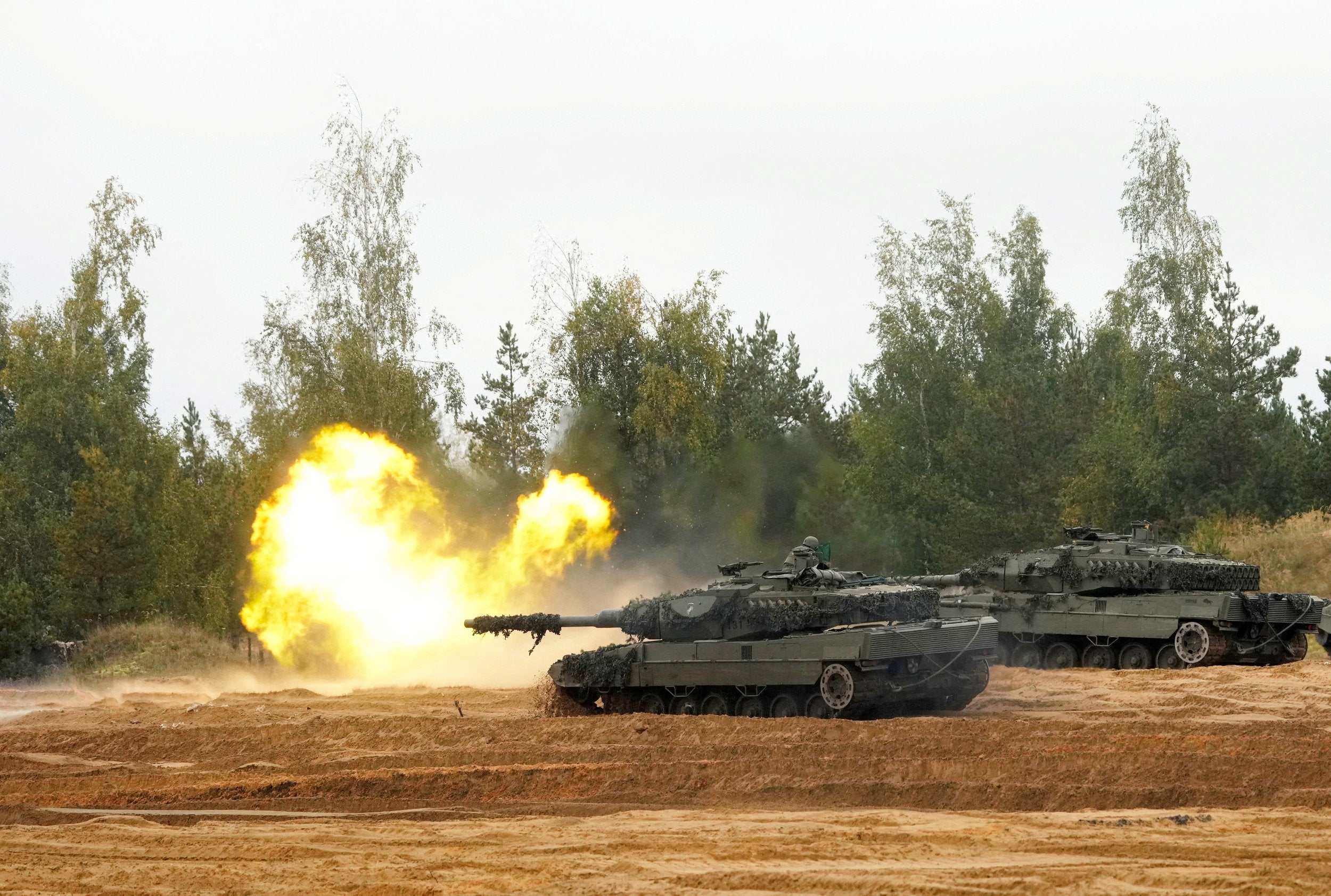 Poland ready to send Ukraine tanks even if Germany opposes it, deputy FM says
WARSAW (Reuters) - Poland could send Leopard 2 tanks to Ukraine even without Germany's re-export approval, a deputy foreign minister said on Friday, ahead of a crunch meeting on weapons for Kyiv.
Warsaw and other NATO allies have been urging Germany to give them the go-ahead to send the German-made tanks to Ukraine amid ever louder Kyiv pleas for heavy weaponry it says is essential to turning the tide against Russia's invasion.
The issue looks set to dominate talks between Western allies at the Ramstein Air Base in Germany on Friday.
"I do not rule out that we are ready to take such a step," Pawel Jablonski told private radio RMF FM referring to the possibility of sending tanks to Ukraine even if Germany opposes it.
"At the moment we are trying to make Germany not only agree these tanks being sent by Poland or other countries, but also to do so themselves."
Germany has been loath to send heavy offensive weapons that could be seen as escalating the Ukraine conflict and has so far withheld re-export approval for its allies to provide Leopard 2 tanks, now a mainstay of allied armies across Europe.
Jablonski spoke amid mounting exasperation among some allies over Germany's stance.
"I think that if there is strong resistance, we will be ready to take even such non-standard action ... but let's not anticipate the facts," he said.
His comments reinforced signals sent by Polish Prime Minister Mateusz Morawiecki on Wednesday, when he suggested that Warsaw could send Leopard 2 tanks to Ukraine as part of a wider coalition if Germany fails to give its approval.
Lithuanian Defence Minister Arvydas Anusauskas said on Thursday several countries would announce sending Leopard 2 tanks to Ukraine at the Ramstein meeting.
However, Germany has yet to receive a request from any country for permission to re-export German-made Leopard tanks to Ukraine, a German government source said on Thursday.
(Reporting by Anna Koper and Alan Charlish; Editing by Christopher Cushing and Philippa Fletcher)
MORE FROM THE
OAF NATION NEWSROOM