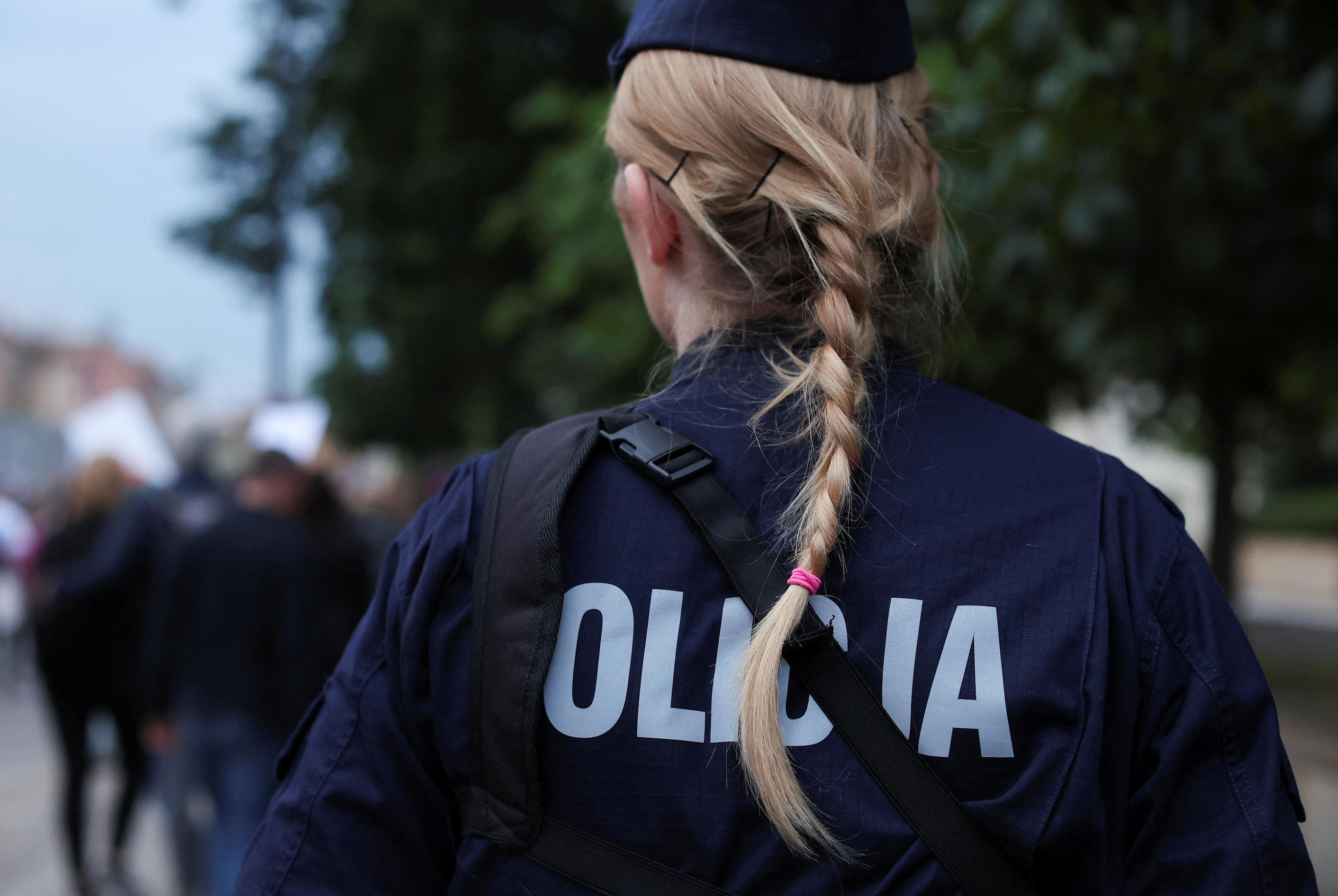 Poland detains two Russians for distributing Wagner Group propaganda
PHOTO CAPTION: Representational photo of a Polish police officer (Kacper Pempel/Reuters)
WARSAW (Reuters) - Two Russians accused of disseminating propaganda on behalf of the Wagner mercenary group in two Polish cities have been arrested and charged with espionage, Interior Minister Mariusz Kaminski said on Monday.

They fly-posted around 300 leaflets in Krakow and Warsaw, which were among around 3,000 pro-Wagner items of propaganda in their possession, the press office of the minister responsible for coordinating special services said in a statement.

"Both were charged with espionage, among other things," Kaminski wrote on messaging platform X, formerly known as Twitter.


Mercenaries of the Wagner Group have served as shock troops in Ukraine and are expanding their presence in West Africa. Their owner Yevgeny Prigozhin led a failed mutiny against the Russian army's top brass in June.

Wagner soldiers have also begun training with the Belarus army, and are being moved close to NATO's eastern flank to destabilise the military alliance, Poland's prime minister said in early August.

The detained suspects, named only as Aleksiej T. and Andriej G., photographed the sites they covered with propaganda materials, and were to be paid for their work by Russian authorities, the ministry press office said.

"In total, they were to receive up to 500,000 roubles ($4,930) for the commissioned tasks," it said.

Prosecutors charged them with "activities for foreign intelligence against Poland" as well as association with and recruitment for a mercenary service banned under international law, and the promotion of symbols and names supporting Russia's aggression in Ukraine, the press office said.

The men, who were planning to leave Poland on Aug. 12, were remanded in pre-trial custody and face up to 10 years in prison if convicted, it said.

($1 = 101.3925 roubles)



(Reporting by Pawel Florkiewicz; Editing by Toby Chopra and John Stonestreet)
MORE FROM THE
OAF NATION NEWSROOM