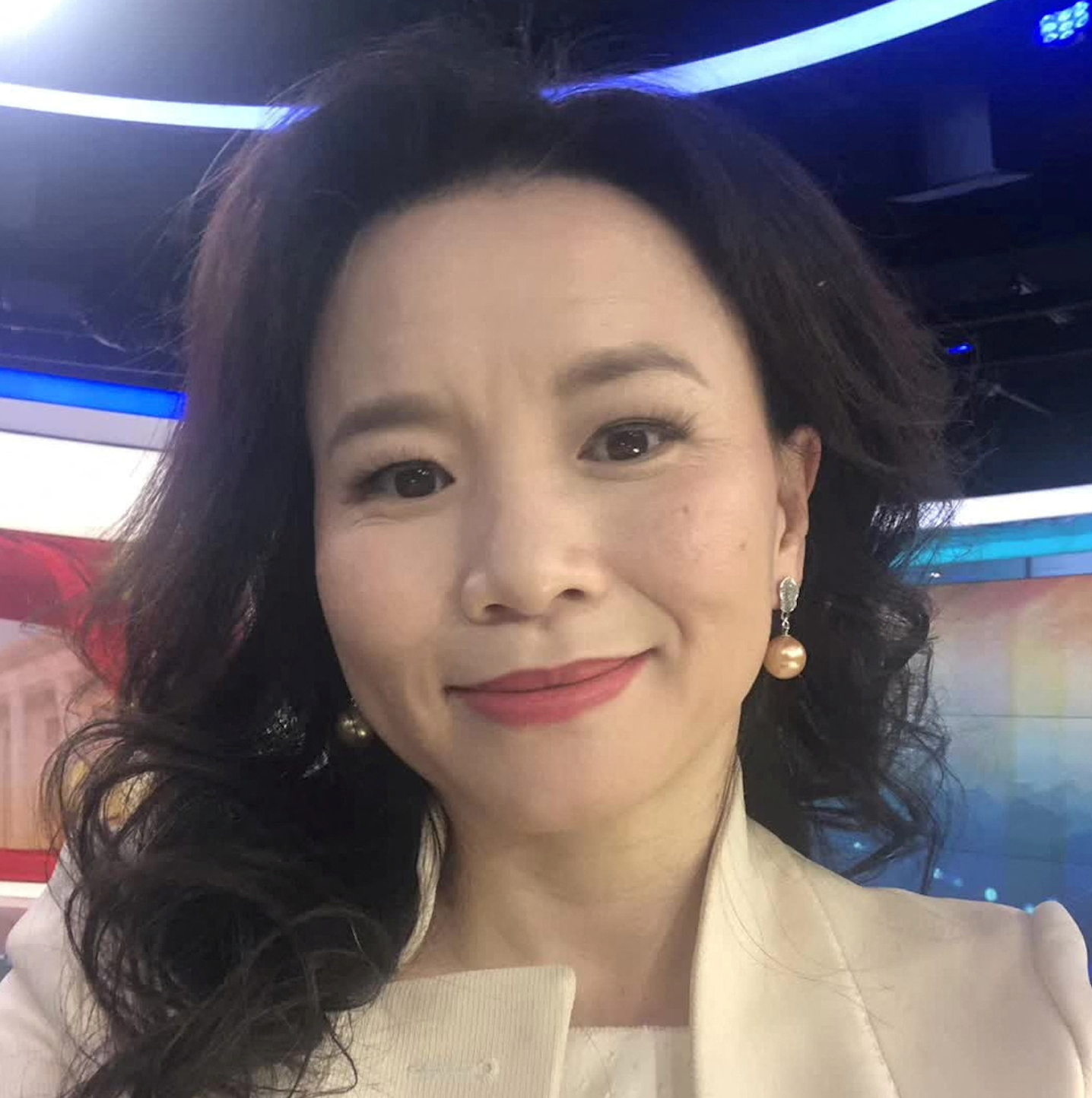 Australian journalist held in China writes "love letter" home
PHOTO CAPTION: Australian journalist Cheng Lei poses for a selfie in this undated handout photograph (Nicholas Coyle/Handout via REUTERS)
By Kirsty Needham

SYDNEY (Reuters) -Australian journalist Cheng Lei, detained in China on national security charges, has described how she is able to stand in sunlight for just 10 hours in a year in a "love letter" home, her first public statement since her arrest in 2020.

Cheng, 48, was a business television anchor for Chinese state television when she was detained in August 2020 for allegedly sharing state secrets with another country.

Her first public statement since her arrest came in what she called a "love letter to 25 million people" which was dictated to consular staff during a visit and released by her partner.

"In my cell, the sunlight shines through the window but I can stand in it for only 10 hours a year," she wrote.

"I haven't seen a tree in three years. I relive every bushwalk, river, lake, beach with swims and picnics and psychedelic sunsets. I secretly mouth the names of places I've visited and driven through."

Cheng has yet to receive a verdict after facing trial more than a year ago in a closed court in Beijing. The precise details of her alleged crimes have not been made public.

The Australian government has repeatedly raised concerns about her detention, which came as China widened blocks on Australian exports amid a diplomatic dispute that is gradually easing.

China, which has said Canberra should respect Beijing's judicial sovereignty, this week lifted sanctions on Australian barley, raising expectations that Australian Prime Minister Anthony Albanese could accept an invitation to visit Beijing this year.

There is public pressure on his government to secure Cheng's release.

Albanese said on Friday the timing of his visit to China is "not transactional", however Cheng's statement was "very moving" and "shows her passion for her country of Australia".

"I believe it is clearly the case that Cheng Lei, who now has had three years in detention, this issue should be resolved," he told reporters, adding he had raised it in a previous meeting with Xi.


Cheng's partner Nick Coyle told Reuters: "Lei being released and back home with her children would greatly improve the atmospherics with regard to the bilateral relationship, from an Australian and international perspective ... at a time where both countries are making efforts to improve relations".

Coyle was chairman of the China-Australia Business Council for nine years until he left Beijing in 2022.

Cheng, who moved to Australia as a 10-year-old, recalls growing up in a multicultural nation.

Her prison bedding is aired once a year for two hours in the sun, and comes back warm. "I wrapped myself in the doona (quilt) and pretended I was being hugged by my family," she wrote.

"Most of all I miss my children," the letter ends. Aged 11 and 14, they are living in Australia with their grandmother.

Australian Foreign Minister Penny Wong said in a statement on Friday that Cheng's message to the public "makes clear her deep love for our country".

"All Australians want to see her reunited with her children. Australia has consistently advocated for Ms Cheng, and asked that basic standards of justice, procedural fairness and humane treatment be met for Ms Cheng," Wong said.

(Reporting by Kirsty Needham; Editing by John Stonestreet, Stephen Coates and Raju Gopalakrishnan)
MORE FROM THE
OAF NATION NEWSROOM