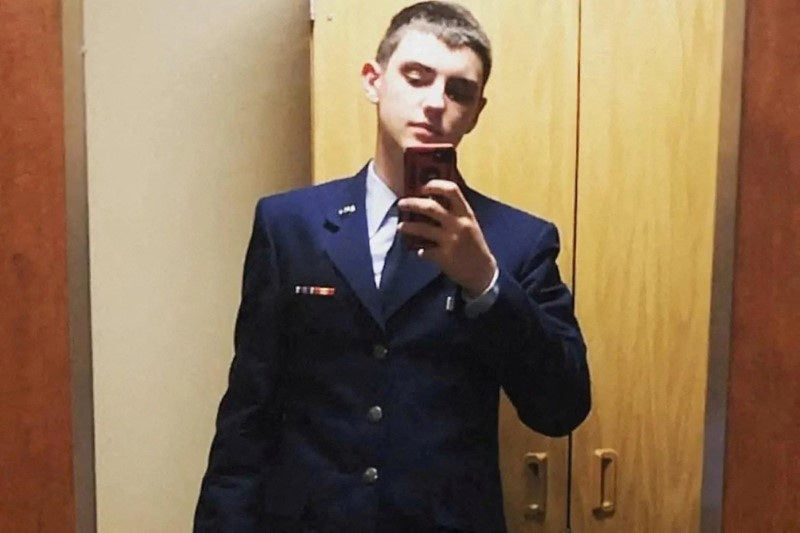 Pentagon leak suspect Teixeira to appear in court Wednesday
PHOTO CAPTION: An undated picture shows Jack Douglas Teixeira, a 21-year-old member of the U.S. Air National Guard, who was arrested by the FBI, over his alleged involvement in leaks online of classified documents, posing for a selfie at an unidentified location. Social Media Website/via Reuters
(Reuters) - The U.S. Air National Guardsman accused of leaking top-secret military intelligence records online will appear in a federal court in Massachusetts on Wednesday for his arraignment on some of the most serious security breach charges, a court notice showed on Friday.
Jack Douglas Teixeira, 21, of North Dighton, Massachusetts, has been indicted on six counts of willful retention and transmission of classified information relating to national defense, the Justice Department said on Thursday.
Each charge of unauthorized retention and transmission of national defense information provides for a sentence of up to 10 years in prison, up to three years of supervised release and a fine of up to $250,000.
Teixeira is accused of committing one of the most serious U.S. security breaches since more than 700,000 documents, videos and diplomatic cables appeared on the WikiLeaks website in 2010.
His in-person arraignment is set for June 21 at 3:45 PM (1945 GMT) in a courtroom in Worcester, Massachusetts, before federal Magistrate Judge David Hennessy, according to the U.S. District Court notice.
(Reporting by Ismail Shakil in Ottawa; editing by Jonathan Oatis)
MORE FROM THE
OAF NATION NEWSROOM