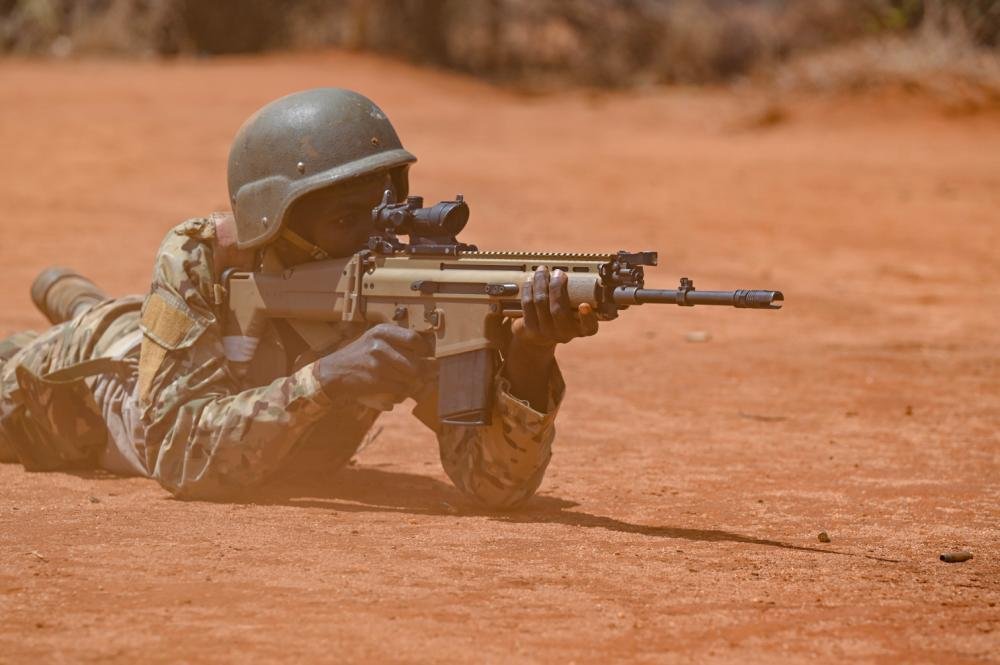 Kenyan security forces kill 10 suspected al-Shabab fighters
NAIROBI (Reuters) - Kenyan security forces have killed 10 fighters from Somalia's al Shabaab Islamist group in eastern Kenya, a government official said on Thursday.
They also recovered rocket propelled grenades and improvised explosive devices after fighting the militants on Wednesday in the village of Galmagalla in Garissa county, said Thomas Bett, deputy county commissioner of the Bura East sub-county.
"The operation to flush out the Somalia militants' group in the region was carried out by our multi-agency team ... and (they) managed to neutralise 10 Islamist group militants and recovered assault weapons," he told Reuters.
Spokespersons for al Shabaab, who frequently have their phones switched off, could not immediately be reached for comment.
Al Shabaab have attacked targets within Kenya for years to pressure the country into withdrawing its troops from the African Union-mandated peacekeeping force helping Somalia's central government fight the group.
The Islamists have targeted security forces, schools, vehicles, towns and telecoms infrastructure in northeast and eastern Kenya, though the frequency and intensity of their attacks have declined in recent years.
Al Shabaab has been fighting for more than a decade to topple Somalia's central government and establish its own rule based on its strict interpretation of Islamic sharia law.
Last week, the group killed four workers from Kenya's highway authority when their vehicle hit an improvised explosive on a road in Garissa county, Onn Tuesday, one person died when a convoy was hit by a rocket propelled grenade in the same region, police said in a report.
(Reporting by Humphrey Malalo and Noor Ali in Isiolo; Writing by George Obulutsa; Editing by Estelle Shirbon and Tomasz Janowski)
MORE FROM THE
OAF NATION NEWSROOM