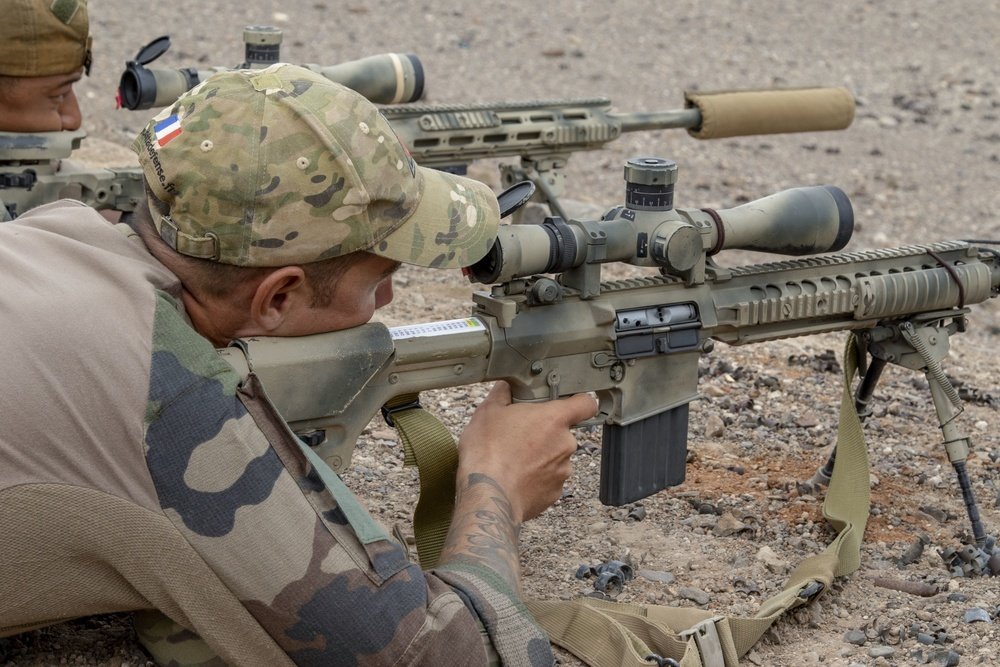 France's Macron proposes military spending hike for 2024-2030
Mont-de-Marsan, FRANCE (Reuters) - French President Emmanuel Macron proposed on Friday boosting military spending by over a quarter in coming years, saying the hike would help ensure a transformation of the army to respond to multiple potential threats.
The planned 2024-2030 budget would enable a "transformation" programme to adapt the military to the possibility of high-intensity conflicts, made all the more urgent since Russia's invasion of Ukraine, Macron said.
The budget for the period will stand at 413 billion euros ($446.99 billion), up from 295 billion euros in 2019-2025, Macron said in a New Year address to the army. This would imply on average a 28.5% increase in the annual military budget from 49.2 billion euros to 68.8 billion.
"France has and will have armies ready for the challenges of the century," said Macron, speaking at the Mont-de-Marsan air base in southwestern France. He added France would invest massively in drones and military intelligence and said he was asking the military to pivot towards a strategy of high-intensity conflict.
France had to be ready for a new era, with an accumulation of threats. Some were old wars, others more unprecedented, "between sophistication and brutal simplicity," he said.
He also said France will beef up its capacity to respond to cyber attacks and would ensure it had more military capacity are available at any given time.
In particular, France would pay particular attention to its military presence in overseas territory, especially in the Indo-Pacific, where new threats were emerging, he added.
($1 = 0.9240 euros)
(Reporting by Michel Rose in Paris and Clotaire Achi in Mont-de-Marsan; Additional reporting by Leigh Thomas; Writing by Ingrid Melander and Frances Kerry)
MORE FROM THE
OAF NATION NEWSROOM