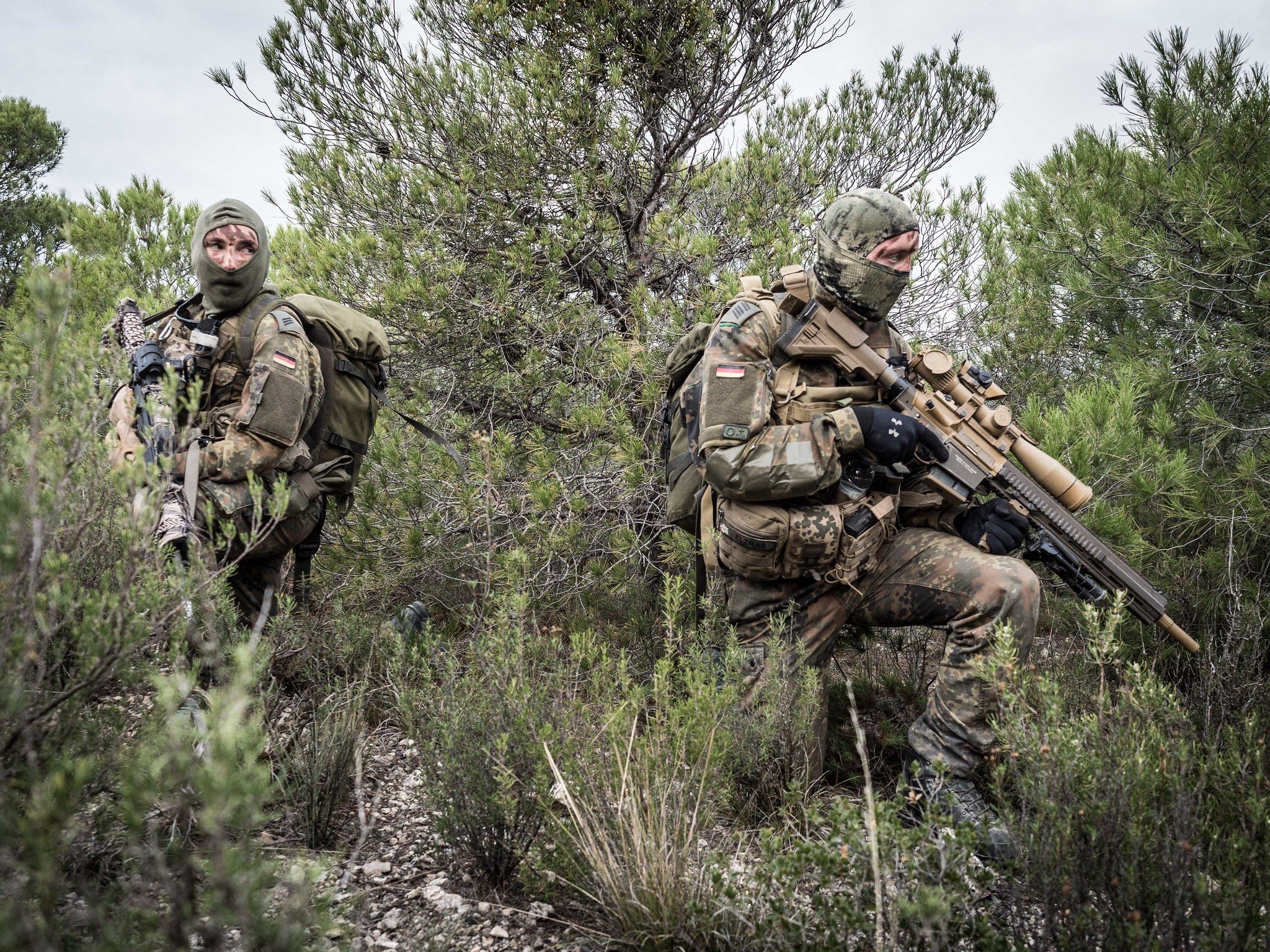 Eyeing Russia, Germany says it is ready to keep troops in Lithuania permanently
PHOTO CAPTION: A German Mountain Infantry DMR team is seen getting into position with a G28 rifle during the Trident Juncture 15 joint drill at San Gregorio training area, Spain, Oct. 26, 2015. (NATO photo via Flickr)
BERLIN (Reuters) -Berlin is ready to station a 4,000-strong army brigade in Lithuania permanently in coordination with NATO defence planning following Russia's invasion of Ukraine, the German defence minister said on Monday.
"Germany stands by its commitment as a NATO member, as Europe's biggest economy, to stand up for the protection of the eastern flank," Boris Pistorius said during a visit to Vilnius on Monday, without giving a timeline.
He said however that the necessary infrastructure must be in place as a precondition. In the past, Berlin said it would take Lithuania years to provide barracks, housing areas for families, depots and training grounds.
"We agree that the brigade will grow step-by-step as the infrastructure is established," Pistorius said, adding that such a deployment could not be completed within "a few months".
The deployment must also be compatible with NATO's regional plans detailing how it would respond to a Russian attack, the minister stressed.
Lithuania's President Gitanas Nauseda said he was aiming for the infrastructure to be in place by 2026.
"We are simplifying the procedures...in order to be able to finalize the building of infrastructure by 2026," he said. "But I will not be angry if the minister of defence will finalize in 2025."
Germany already leads NATO's multi-national battlegroup in Lithuania, a reinforced battalion of some 1,000troops.
Beyond this, a German brigade is on stand-by in Germany to rapidly reinforce troops in Lithuania if needed. Vilnius, however, has long demanded the permanent presence of a full German brigade.
Pistorius and NATO Secretary-General Jens Stoltenberg travelled to Lithuania to attend an exercise that will test the swift reinforcing of the existing German-led NATO battlegroup to the size of a brigade, a scenario to be enacted in case of heightened tensions or a conflict with Russia.
Stoltenberg welcomed Germany's announcement but rejected calls for an immediate bolstering of troops along the alliance's eastern flank in response to the mutiny in Russia.
"It's not all about presence, it's all about the ability to have early warnings and indications, and then react quickly if there is a need - and this exercise demonstrates exactly that," he said.
NATO leaders will meet for a summit in Vilnius On July 11-12.
(Reporting by Sabine Siebold; editing by Matthias Williams, Frank Jack Daniel and Angus MacSwan)
MORE FROM THE
OAF NATION NEWSROOM