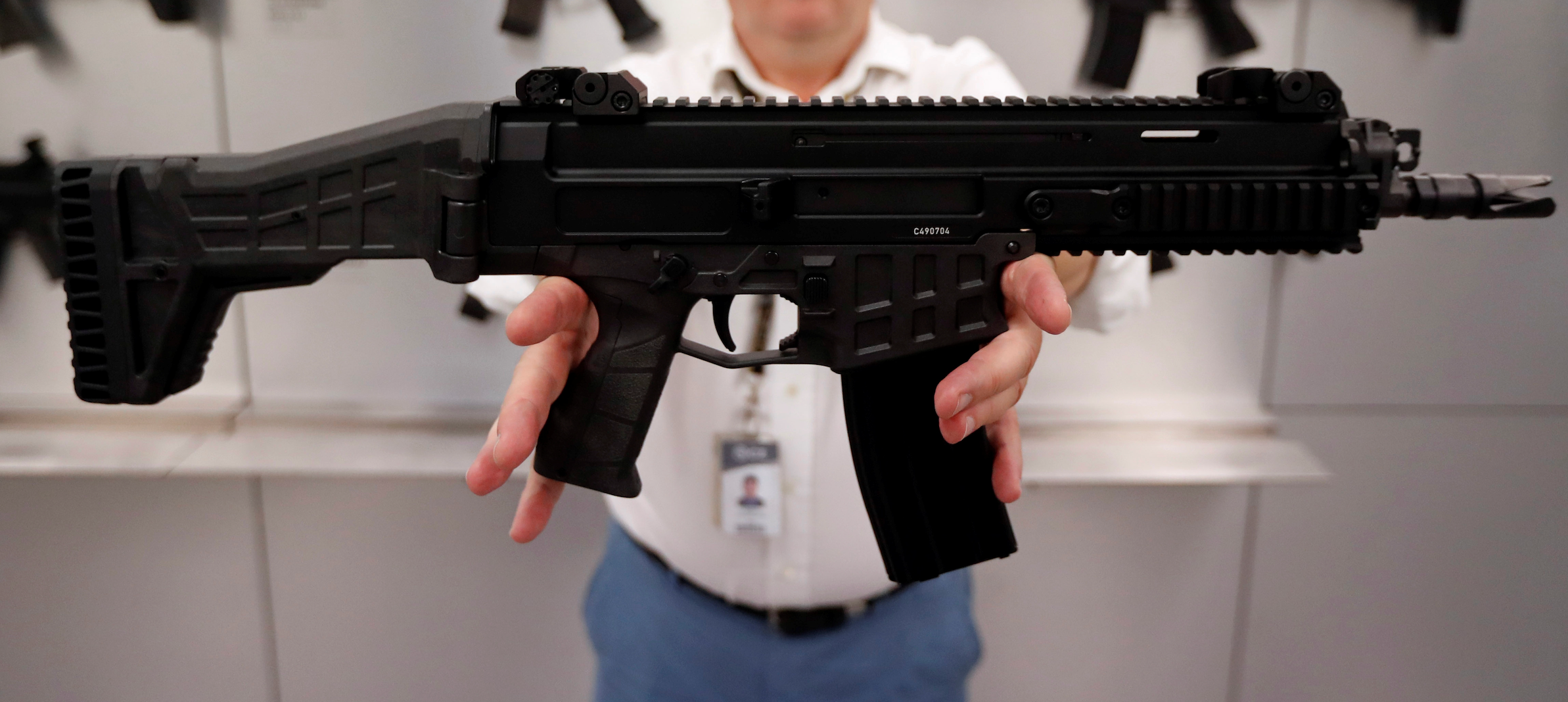 Czech army still has more to provide Ukraine, defense minister says
PHOTO CAPTION: Illustrative photo — an employee presents a rifle inside a showroom of the Ceska Zbrojovka small arms factory in Uhersky Brod, Czech Republic, August 31, 2021. Picture taken August 31, 2021. REUTERS/David W Cerny
PRAGUE (Reuters) - The Czech army still has equipment in its stores to provide to Ukraine, Defence Minister Jana Cernochova said on Tuesday.
The Czech Republic, a NATO and EU member, has been one of Kyiv's biggest backers since Russia invaded in February 2022, providing military aid and other help.
NATO has sought to keep stocks flowing to Ukraine, and the military alliance has warned that Kyiv is going through artillery shells faster than allies can produce or supply them.
Prime Minister Petr Fiala, speaking alongside Cernochova at a news conference, said the country had already provided dozens of tanks and fighting vehicles and hundreds of anti-tank missiles in the first five months of the year.
"We still have options from the army's supplies," Cernochova said after meeting Fiala and the chief of Army's general staff, Karel Rehka.
Among fighting equipment supplied in the first five months of the year were 24 tanks, 17 infantry fighting vehicles, 16 air defence system vehicles, 645 anti-tank missiles and tens of thousands of ammunition cartridges for cannons and howitzers, Fiala said.
Fiala said deliveries also included other military material along with different equipment and parts, or fuel.
The state has also helped coordinate the delivery of hundreds pieces of heavy equipment through licensing or foreign partnerships, he said.
(Reporting by Jason Hovet; Editing by Alison Williams)
MORE FROM THE
OAF NATION NEWSROOM