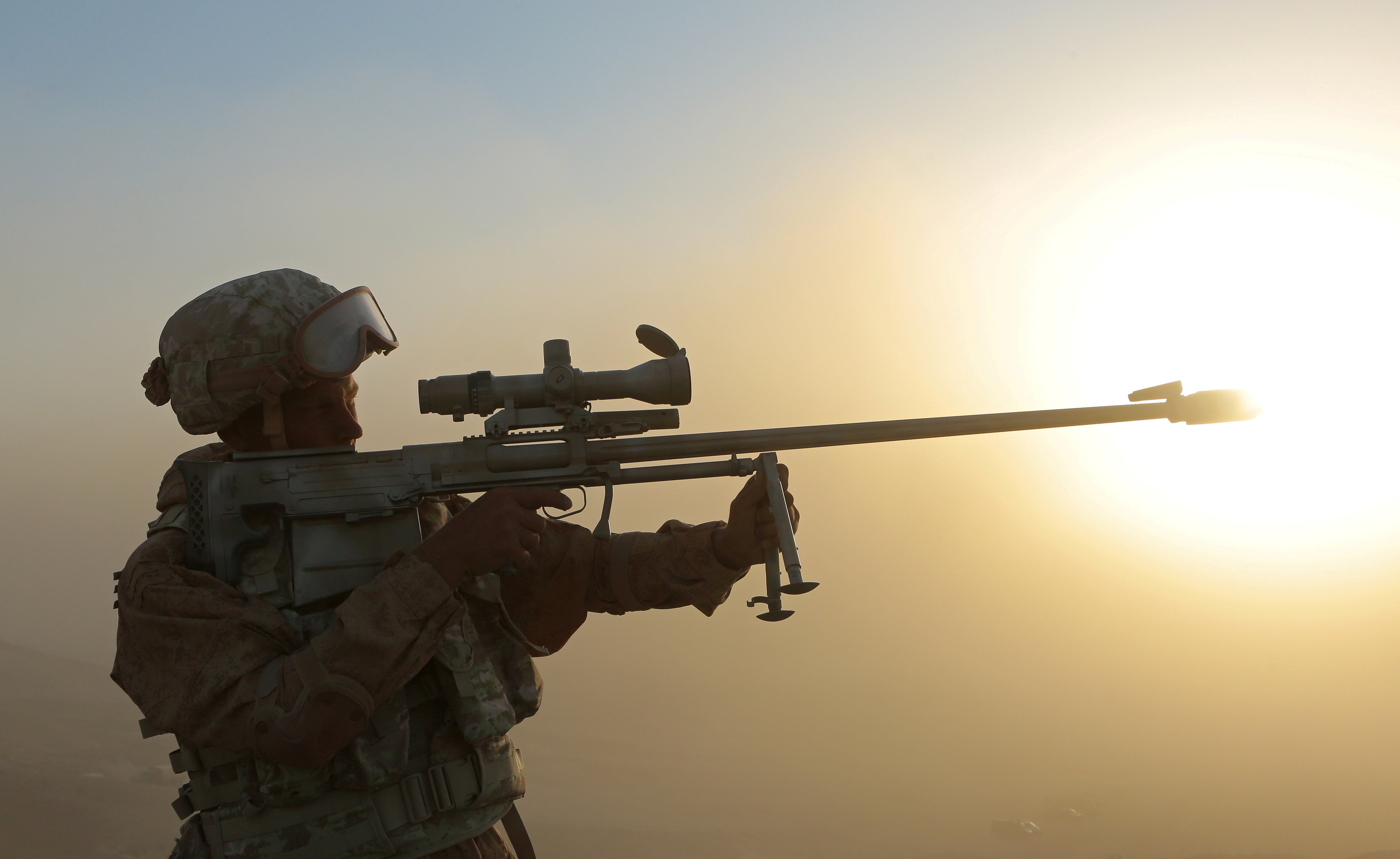 Russia boosting readiness of Central Asia bases to counter US, defense minister says
A Russian serviceman holds a sniper rifle during joint military drills involving Russia, Uzbekistan and Tajikistan, at the Harb-Maidon training ground, located near the Tajik-Afghan border in the Khatlon Region of Tajikistan August 10, 2021. REUTERS/Didor Sadulloev
MOSCOW (Reuters) - Russian Defence Minister Sergei Shoigu said on Friday that Moscow was boosting the combat readiness of its military bases in Central Asia to counter what he said were U.S. efforts to grow its presence, the RIA news agency reported.
Moscow has military bases in Kyrgyzstan and Tajikistan, but RIA cited Shoigu - who was speaking at a meeting of Shanghai Cooperation Organisation defence ministers in India - as saying the United States and its allies were trying to put military infrastructure in place across the region.
"The United States and its allies, under the pretext of helping in the fight against terrorism, are trying to restore their military presence in Central Asia," RIA cited Shoigu as saying.
In wide-ranging comments made at the meeting, RIA also cited Shoigu as saying that Washington was seeking to strategically defeat Russia in Ukraine and threaten China.
(Reporting by Reuters; Editing by Andrew Osborn)
MORE FROM THE
OAF NATION NEWSROOM