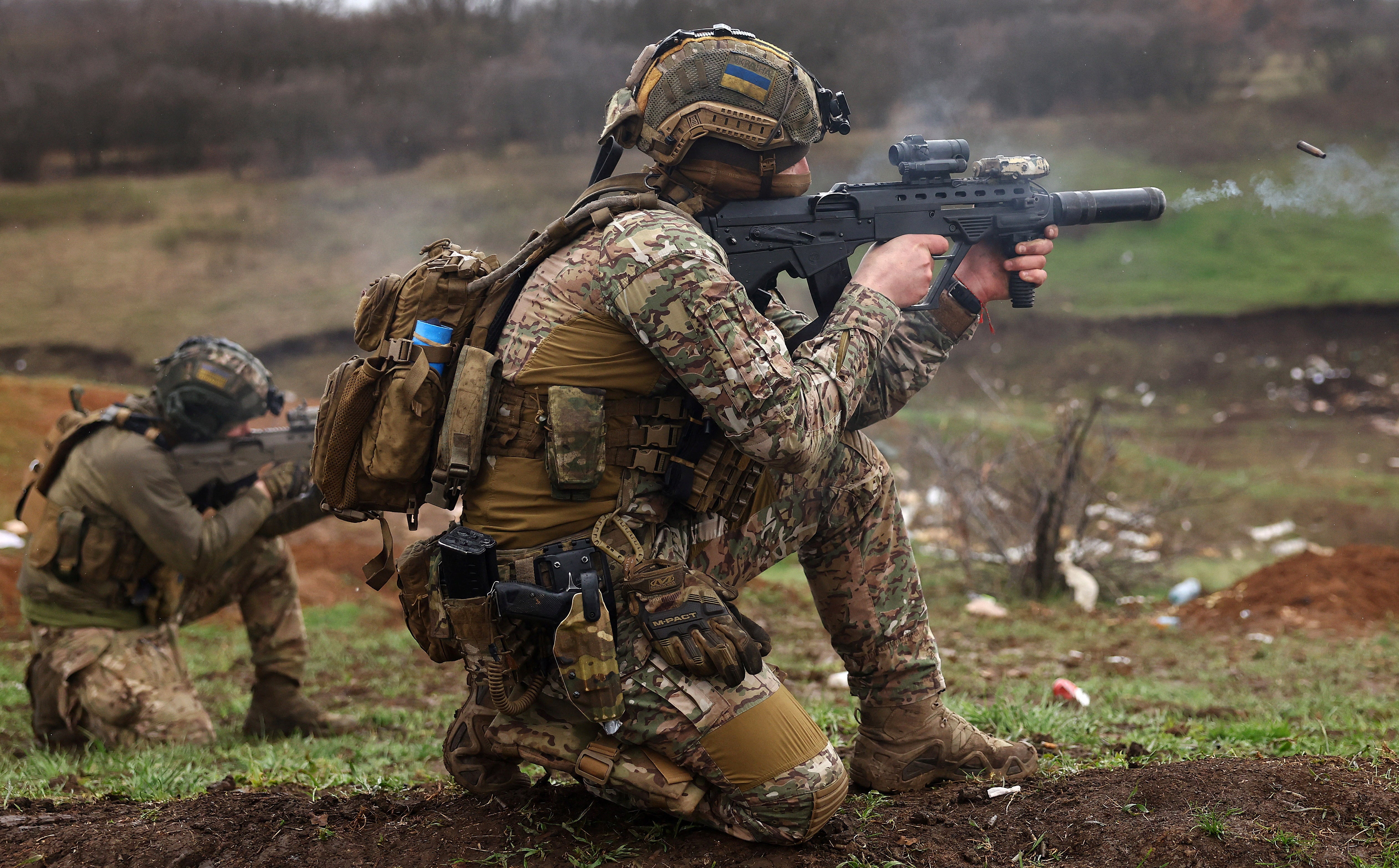 Ukraine says counterattacks dislodged some Russian positions in Bakhmut
Representational photo (Reuters)
KYIV (Reuters) - Ukrainian counterattacks have ousted Russian forces from some positions in the besieged eastern city of Bakhmut, but the situation remains "difficult", a top Ukrainian general said in comments released Monday.
During the past few months the battle for Bakhmut has become the fulcrum of a conflict that has seen little shift in front lines since late last year, leaving both sides looking for a breakthrough.
"The situation is quite difficult," said Col. Gen. Oleksandr Syrskyi, the commander of ground forces, in a statement on Telegram.
"At the same time, in certain parts of the city, the enemy was counterattacked by our units and left some positions."
Syrskyi made the remarks while visiting front-line troops on Sunday, the military said.
He added that new Russian units, including paratroopers and fighters from the Wagner mercenary group, were being "constantly thrown into battle" despite taking heavy losses.
"But the enemy is unable to take control of the city," Syrskyi said.
Russian forces have steadily made incremental gains in Bakhmut, but a Ukrainian military spokesman said on Sunday it was still possible to supply the defenders with food, ammunition and medicine.
Ukraine said on Monday its forces had repelled more than 36 enemy attacks on the part of the eastern frontline that stretches from Bakhmut to Maryinka, just west of Donetsk.
Kyiv is preparing to mount a widely expected counteroffensive to retake swathes of territory in the east and south that was occupied by Russian forces following the invasion, which Moscow calls a "special military operation", 15 months ago.
(Reporting by Dan Peleschuk; Editing by Simon Cameron-Moore)
MORE FROM THE
OAF NATION NEWSROOM