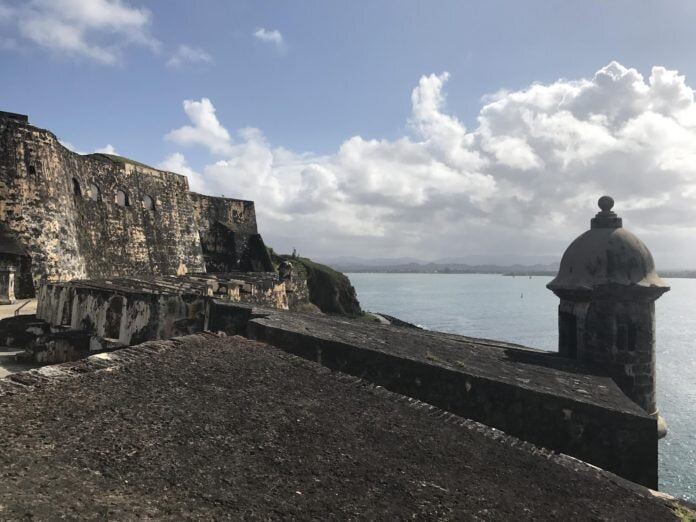 Three Secrets of Puerto Rico: A Backpacker's Key to Fully Enjoying The Gateway Of Riches
        Ahh, Puerto Rico.  The richness of the name itself arouses memories of dancing the night away, exploring jungles and ruins, melodies of beautiful Latin music, and that thirty-something-year-old E3 in supply who barely spoke English and always reeked of la mota.  During my two weeks on that beautiful Caribbean island, three particular places off the beaten path stood out above others and really made the trip.  
        But first, why travel to Puerto Rico?  For one, it's a great way to experience Latin culture without a passport.  Puerto Rico is a US territory whose populous is torn between wanting statehood, and "Puerto Rico Libre," an independence movement.  There is no barrier of entry for US citizens.  Puerto Rico is also a great winter destination.  It's a fairly short flight from any CONUS location.  You can fly from snowed-in single digit weather to tropical paradise in just a few hours.  Finally, Puerto Rico is cheap.  While they're still on the US dollar, it tends to go further on the island, particularly with lodging and alcohol.  Oh, and the drinking age is 18.  
        Your first day on Puerto Rico will most likely be in San Juan, the capital city.  The old Spanish forts and seaside ruins are truly spectacular.  Your military ID will get you a free parks pass and entry to the ruins for you and your party.  Viejo San Juan, or Old San Juan, is full of colors, music, monuments, and Spanish colonial history.
        The beautiful scenery has great night life to match.  In Old San Juan, we ran into a bar called La Factoria, which had some of the best night life I've ever experienced.  People from all walks of life -locals, foreign businessmen, young lovers, retired old salsa dancers, classy escorts, street walkers, and seemingly everyone in between- seemed to have a place in the old club.  That's because it's split into three unique sections.  The first section is a classy cocktail lounge with a chill atmosphere.  But just through a small door near the bar, you enter a louder, more intense club-like zone with lights and a DJ.  The third portion had live musicians that played Latin and jazz music.  There were amazing local and foreign salsa dancers all competing for floor space.  A group of charming old local men would interrupt younger couples to ask the girl to dance, then bust out salsa moves that looked like more than their arthritic bodies could handle!  It was so much fun!
        But off the beaten path, we found a cool little hangout called El Locale in the Santurce district.  Due to it's proximity to the youth hostel and schools, El Locale attracts young locals and backpackers alike.  The booze is cheap, the karaoke is fun, and the grungy atmosphere makes the place feel like it came right out of a 90's teen drama.  I highly recommend it.
        Our second secret destination takes us to the island of Culebra, off Puerto Rico's eastern coast.  Culebra has a very friendly atmosphere and is virtually crime free compared to the mainland.  To get to Culebra, you'll take a seven-dollar ferry from the port at Fajardo.  Once you arrive, you'll notice most tourists head to the famous Flamenco Beach.  Flamenco beach is famous for it's scenic vistas and washed up battle tanks from a field exercise gone awry.  Flamenco Beach is packed and crowded.  A perfect breeding ground for insta-heauxs wanting the perfect beach picture.
        Once you identify your targets of opportunity, convince them to join your group at the lesser-known and sparsely packed Zoni Beach, our second secret destination.  Zoni Beach has the same white sand and clear blue water as Flamenco Beach, and stretches over a mile down the jungle coast.  Few people voyage to the far end of Zoni Beach, making it a prime place to skinny dip with your new-found companions.  Bring a camera and a bottle of rum.  After working on your all-over tan at Zoni Beach, fuel up at Zaco's Tacos and dance the night away at The Dingy Dock.
        Our third secret destination is on the western coast of mainland Puerto Rico.  It's called the Rincon Surf Hostel.  And as the name implies, it's the best place on the island to learn to ride the waves.
        The manager of the hostel, Nate, is a super friendly dude who knows all the best surf and dive spots on the island.  When you go on his surf tours, you'll get a discounted board rental.  He took our group to Playa Jobos, a great beginner-intermediate destination where the waves break the same way each time.  Some of his friends who lived in the area offered us private surf lessons for only $20.  I highly recommend taking them up on it.  At night, Nate took us to a Jiu Jitsu gym and a local bar hop.  It was great to see the fun and laid-back atmosphere of Rincon through the eyes of a local socialite.  
        There are so many other things to do in Puerto Rico.  It's no wonder the name translates roughly to "gateway of riches."  You can rent a jeep and go four wheeling through the jungles, see the Arecibo space observatory, swim with sea turtles at Tamarindo Beach, drink at the Captain Morgan distillery, and too many other things to list here.  The three off-the-beaten-path places listed above -El Locale, Zoni Beach, and Rincon Surf Hostel- added the most color to my island adventure.  While Puerto Rico recovers from the devastating Hurricane Maria, smiles and booze still flow.  I highly recommend a visit.
Written By Ryan Sefid
2/23/19
MORE FROM THE
OAF NATION NEWSROOM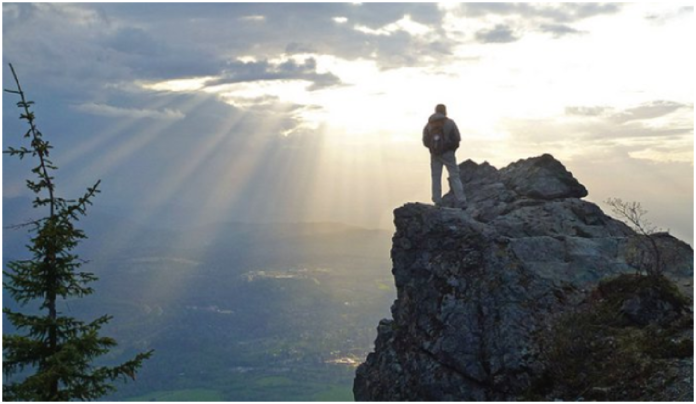 There are women who really do ruck-up. One such woman I know lived in West Africa for a year in a tent while dealing with the threats of rape and dysentery. There is a ruggedness to these gals, ...
Read more