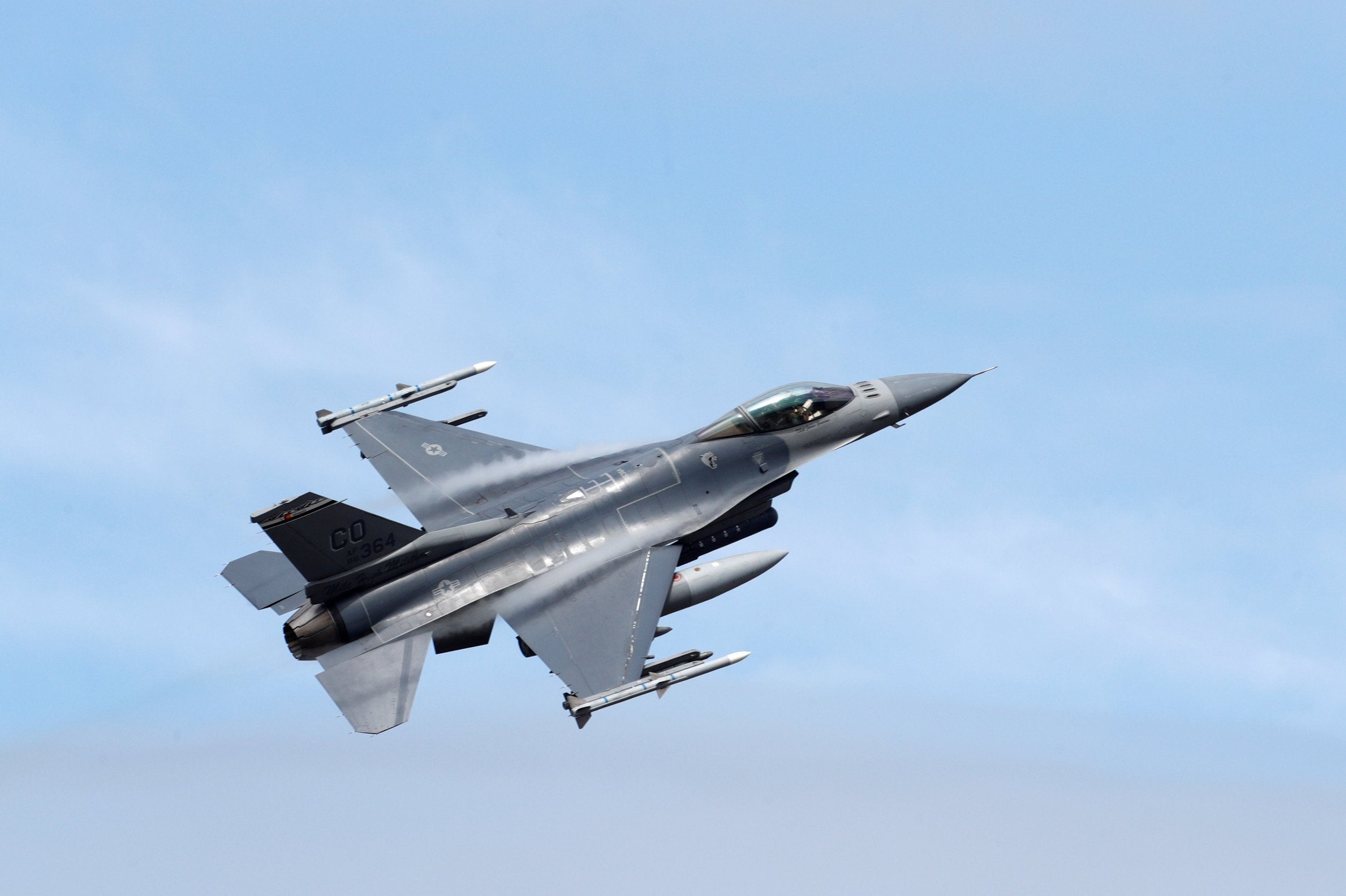 White House says no F-16s for Ukraine
KYIV, Ukraine/WASHINGTON (Reuters) -The United States will not provide the F-16 fighter jets that Ukraine has sought in its fight against Russia, President Joe Biden said on Monday, as Russian forces claimed a series of incremental gains in the country's east.
Ukraine planned to push for Western fourth-generation fighter jets such as the F-16 after securing supplies of main battle tanks last week, an adviser to Ukraine's defence minister said on Friday. A Ukrainian air force spokesman said it would take its pilots about half a year to train on such fighter jets.
Asked if the United States would provide the jets, Biden told reporters at the White House, "No."
The brief exchange came shortly after Ukrainian President Volodymyr Zelenskiy said that Russia had begun exacting its revenge for Ukraine's resistance to its invasion with relentless attacks in the east.
Zelenskiy has warned for weeks that Moscow aims to step up its assault on Ukraine after about two months of virtual stalemate along the front line that stretches across the south and east.
Ukraine won a huge boost last week when Germany and the United States announced plans to provide heavy tanks, ending weeks of diplomatic deadlock on the issue.
"The next big hurdle will now be the fighter jets," Yuriy Sak, who advises Defence Minister Oleksiy Reznikov, told Reuters on Friday.
While there was no sign of a broader new Russian offensive, the administrator of Russian-controlled parts of Ukraine's eastern Donetsk province, Denis Pushilin, said Russian troops had secured a foothold in Vuhledar, a coal-mining town whose ruins have been a Ukrainian bastion since the outset of the war.
Pushilin said Ukrainian forces were continuing to throw reinforcements at Bakhmut, Maryinka and Vuhledar, three towns running from north to south just west of Donetsk city. The Russian state news agency TASS quoted him as saying Russian forces were making advances there, but "not clear-cut, that is, here there is a battle for literally every meter."
Pushilin's adviser, Yan Gagin, said fighters from Russian mercenary force Wagner had taken partial control of a supply road leading to Bakhmut, a city that has been Moscow's main focus for months.
A day earlier, the head of Wagner said his fighters had secured Blahodatne, a village just north of Bakhmut.
Kyiv said it had repelled assaults on Blahodatne and Vuhledar, and Reuters could not independently verify the situations there. But the locations of the reported fighting indicated clear, though gradual, Russian gains.
Zelenskiy said Russian attacks in the east were relentless despite heavy casualties on the Russian side, casting the assaults as payback for Ukraine's success in pushing Russian forces back from the capital, northeast and south earlier in the conflict.
"I think that Russia really wants its big revenge. I think they have (already) started it," Zelenskiy told reporters in the southern port city of Odesa.
Mykola Salamakha, a Ukrainian colonel and military analyst, told Ukrainian Radio NV that Moscow's assault in Vuhledar was coming at huge cost.
"The town is on an upland and an extremely strong defensive hub has been created there," he said. "This is a repetition of the situation in Bakhmut - one wave of Russian troops after another crushed by the Ukrainian armed forces."
WESTERN DELAYS
The hundreds of modern tanks and armoured vehicles pledged to Ukraine by Western countries in recent weeks for a counteroffensive to recapture territory are months away from delivery.
This leaves Kyiv to fight through the winter in what both sides have described as a meat grinder of relentless attritional warfare.
Moscow's Wagner mercenary force has sent thousands of convicts recruited from Russian prisons into battle around Bakhmut, buying time for Russia's regular military to reconstitute units with hundreds of thousands of reservists.
Zelenskiy is urging the West to hasten delivery of its promised weapons so Ukraine can go on the offensive.
Kremlin spokesman Dmitry Peskov said Western countries supplying arms leads "to NATO countries more and more becoming directly involved in the conflict - but it doesn't have the potential to change the course of events and will not do so."
The U.S.-based Institute for the Study of War think-tank said "the West's failure to provide the necessary materiel" last year was the main reason Kyiv's advances had halted since November.
That allowed Russia to apply pressure at Bakhmut and fortify the front against a future Ukrainian counter-attack, its researchers said in a report, though they said Ukraine could still recapture territory once the promised weapons arrive.
Zelenskiy met Danish Prime Minister Mette Frederiksen on Monday in Mykolaiv, a rare visit by a foreign leader close to the front. The city, where Russia's advance in the south was halted, had been under relentless bombardment until Ukraine pushed the front line back in November.
Russia's invasion, which it launched on Feb. 24 last year claiming it was necessary to protect itself from its neighbour's ties with the West, has killed tens of thousands of people and driven millions from their homes.
(Additional reporting by Pavel Polityuk, Kevin Liffey, Ronald Popeski and Reuters bureaus; Writing by Peter Graff, Philippa Fletcher and Doina Chiacu; Editing by Gareth Jones, William Maclean and Cynthia Osterman)
MORE FROM THE
OAF NATION NEWSROOM