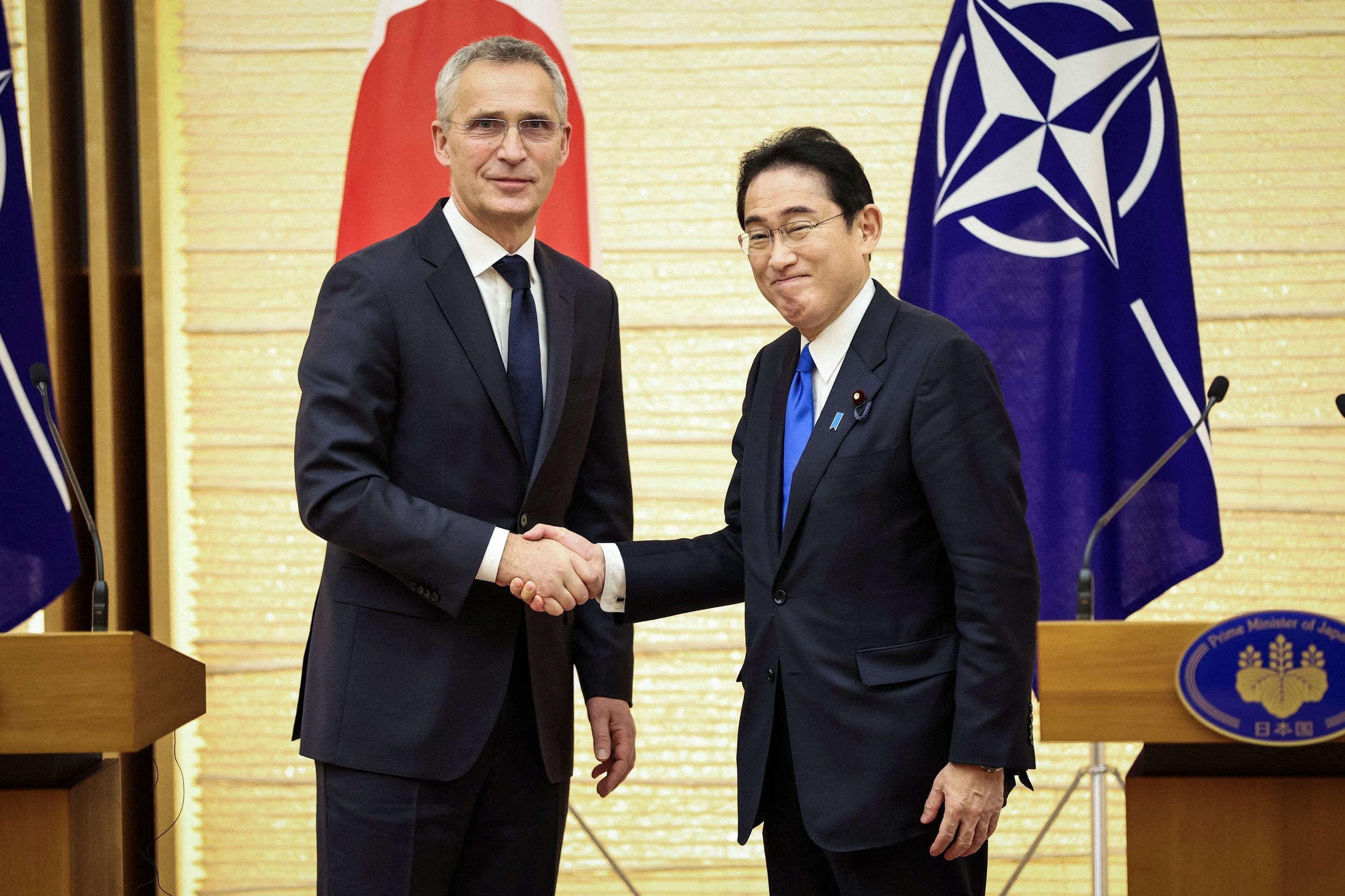 NATO, Japan pledge to strengthen ties amid "historic" security threat
TOKYO (Reuters) -NATO chief Jens Stoltenberg and Japanese premier Fumio Kishida pledged on Tuesday to strengthen ties, saying Russia's invasion of Ukraine and its growing military cooperation with China had created the most tense security environment since World War Two.
The comments came in a statement issued during Stoltenberg's trip to Japan following a visit to South Korea on which he urged Seoul to increase military support to Ukraine and gave similar warnings about rising tension with China.
"The world is at a historical inflection point in the most severe and complex security environment since the end of World War II," the two leaders said in the statement.
It also raised concerns about Russia's nuclear threats, joint military drills between Russia and China near Japan, and North Korea's development of nuclear weapons.
Stoltenberg told reporters a Russian victory in Ukraine would embolden China at a time when it is building up its military, "bullying its neighbours and threatening Taiwan".
He added, "This war is not just a European crisis, but the challenge to the world order.
"Beijing is watching closely, and learning lessons that may influence its future decisions. What is happening in Europe today could happen in East Asia tomorrow."
China's foreign ministry did not immediately respond to a request for comment on Stoltenberg's latest remarks.
Responding to similar comments Stoltenberg made during his Seoul visit, China on Monday said it was a partner to countries, not a challenge, and that it did not threaten any nation's interests or security.
While the North Atlantic Treaty Organisation groups 30 countries in Europe and North America, Stoltenberg has said its members are affected by global threats.
Kishida and South Korean President Yoon Suk-yeol became the first leaders from their countries to attend a NATO summit last year, joining as observers.
China has previously criticised NATO's efforts to expand its alliances in Asia. Russia, which calls its invasion of Ukraine a "special operation", has repeatedly cast NATO's expansion as a threat to its security.
In December, Japan unveiled sweeping plans to beef up its defence capabilities, changes once unthinkable for a pacifist country that will make it the third-biggest military spender after the United States and China.
Bolstering its cooperation with NATO in areas from maritime security and arms control to cyberspace and disinformation will further help to respond to the changing strategic environment, the statement added.
The meeting comes as Japan prepares to host the annual Group of Seven (G7) summit in May, when Russia's invasion of Ukraine is expected to be a major topic of discussion.
Kishida is considering visiting Kyiv in February to reinforce his support for Ukraine in the conflict, domestic media have said.
(Reporting by Sakura Murakami and Kentaro Sugiyama; Writing by John Geddie; Editing by Gerry Doyle and Clarence Fernandez)
MORE FROM THE
OAF NATION NEWSROOM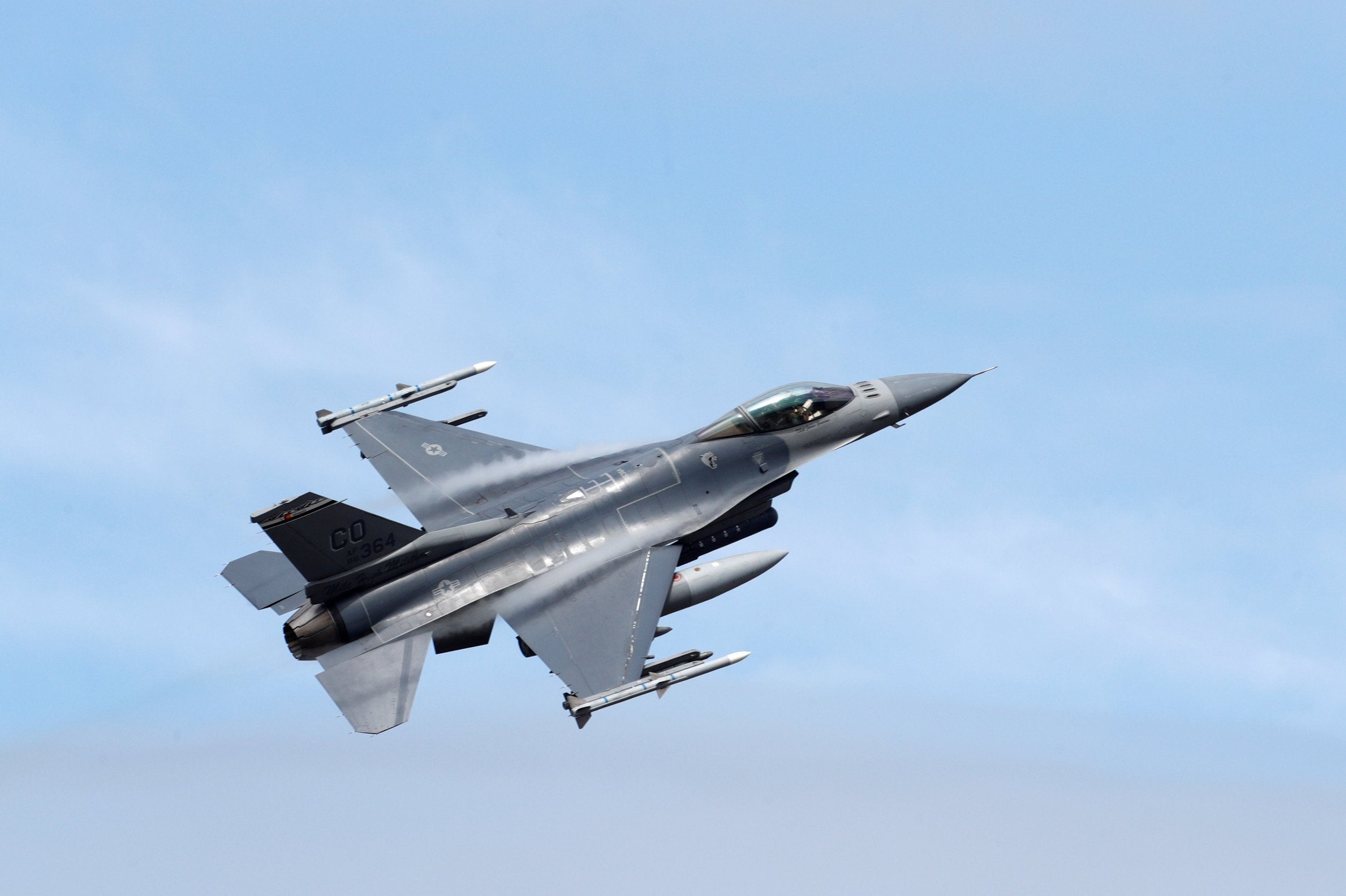 White House says no F-16s for Ukraine
KYIV, Ukraine/WASHINGTON (Reuters) -The United States will not provide the F-16 fighter jets that Ukraine has sought in its fight against Russia, President Joe Biden said on Monday, as Russian ...
Read more