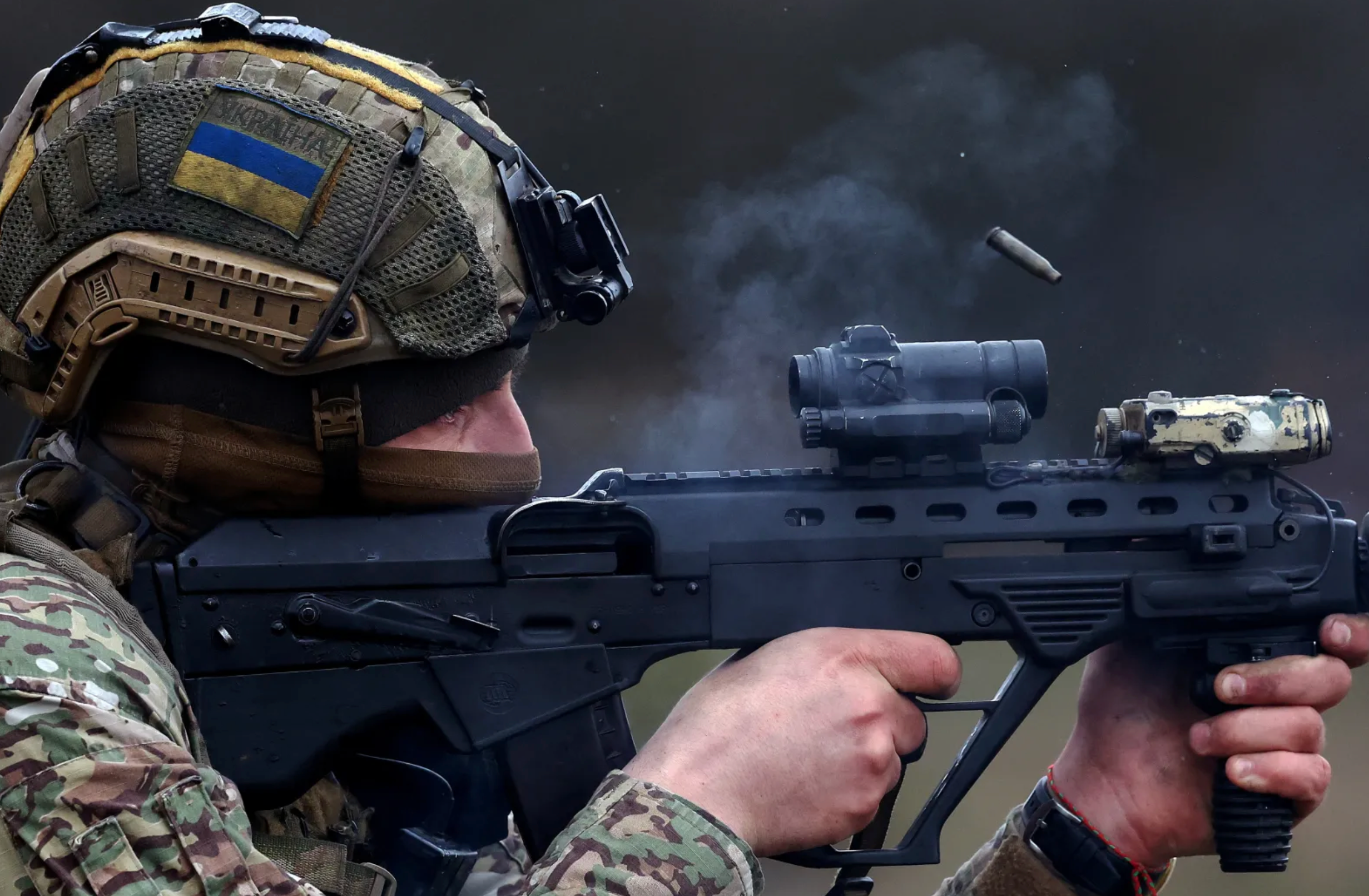 What's at stake in the US Congress' debate over Ukraine aid
PHOTO CAPTION: A Ukrainian service member is seen firing a Malyuk rifle outside Bakhmut, Ukraine, April 2023. (Reuters photo by Kai Pfaffenbach)
By Patricia Zengerle

WASHINGTON (Reuters) -Congress included no new money for Ukraine in the stopgap U.S. spending bill it passed on Saturday to keep the federal government open, highlighting the increasing reluctance of some Republicans to provide funds for Kyiv.

HOW MUCH U.S. MONEY IS STILL AVAILABLE?

Congress has approved $113 billion in military, economic and humanitarian assistance for Ukraine since Russia invaded in February 2022, according to the Congressional Research Service.

A U.S. official said that, as of Monday, the Defense Department had $1.6 billion left to replace weapons sent to Ukraine, no funds left under the Ukraine Security Assistance Initiative (USAI) and $5.4 billion worth of Presidential Drawdown Authority, which allows President Joe Biden, a Democrat, to dip into U.S. defense stocks to arm Ukraine.

WHY IS CONGRESS DEBATING WHETHER TO CONTINUE UKRAINE AID?

While public opinion polls show that most Americans still back aid for Ukraine, that support is eroding.

A relatively small but vocal group of Republicans has criticized Ukraine assistance from the start, accusing the government in Kyiv of failing to sufficiently fight corruption, which Ukrainian and U.S. officials deny. They also argue that as the United States faces steep budget deficits, the federal government should be spending money at home or to boost its ability to compete with China.

Many of these Republicans are closely tied to former President Donald Trump, the frontrunner to be the party's nominee in the 2024 election. Trump, who was impeached in 2019 for holding up Ukraine aide to pressure Ukrainian President Volodymyr Zelenskiy to help him politically, has said he would end the war in 24 hours if he wins and that the fight is more important for Europe than the United States.


HOW MIGHT THIS GET RESOLVED?

There are a couple of ways that additional aid for Ukraine could become law.

It could be included in a larger spending bill, which Congress must pass later this year to avoid a shutdown. The measure passed on Saturday provides spending only until mid-November. Or it could be offered as a separate spending bill, either on its own, or combined with more money for border security.

HOW LIKELY IS THE UNITED STATES TO CONTINUE SUPPORTING UKRAINE AT THE SAME LEVEL GOING FORWARD?

Democrats, who strongly support aid to Ukraine, insist that Congress will back continued assistance. Many Senate Republicans, including influential figures like Republican Leader Mitch McConnell, also say so.

But the picture is much less clear in the House of Representatives, where Republicans hold a majority and where a few far-right members are seeking the ouster of House Speaker Kevin McCarthy, citing his willingness to compromise with Democrats on spending bills.

(Reporting by Patricia Zengerle, Mike Stone and Rick Cowan; editing by Don Durfee and Howard Goller)
MORE FROM THE
OAF NATION NEWSROOM