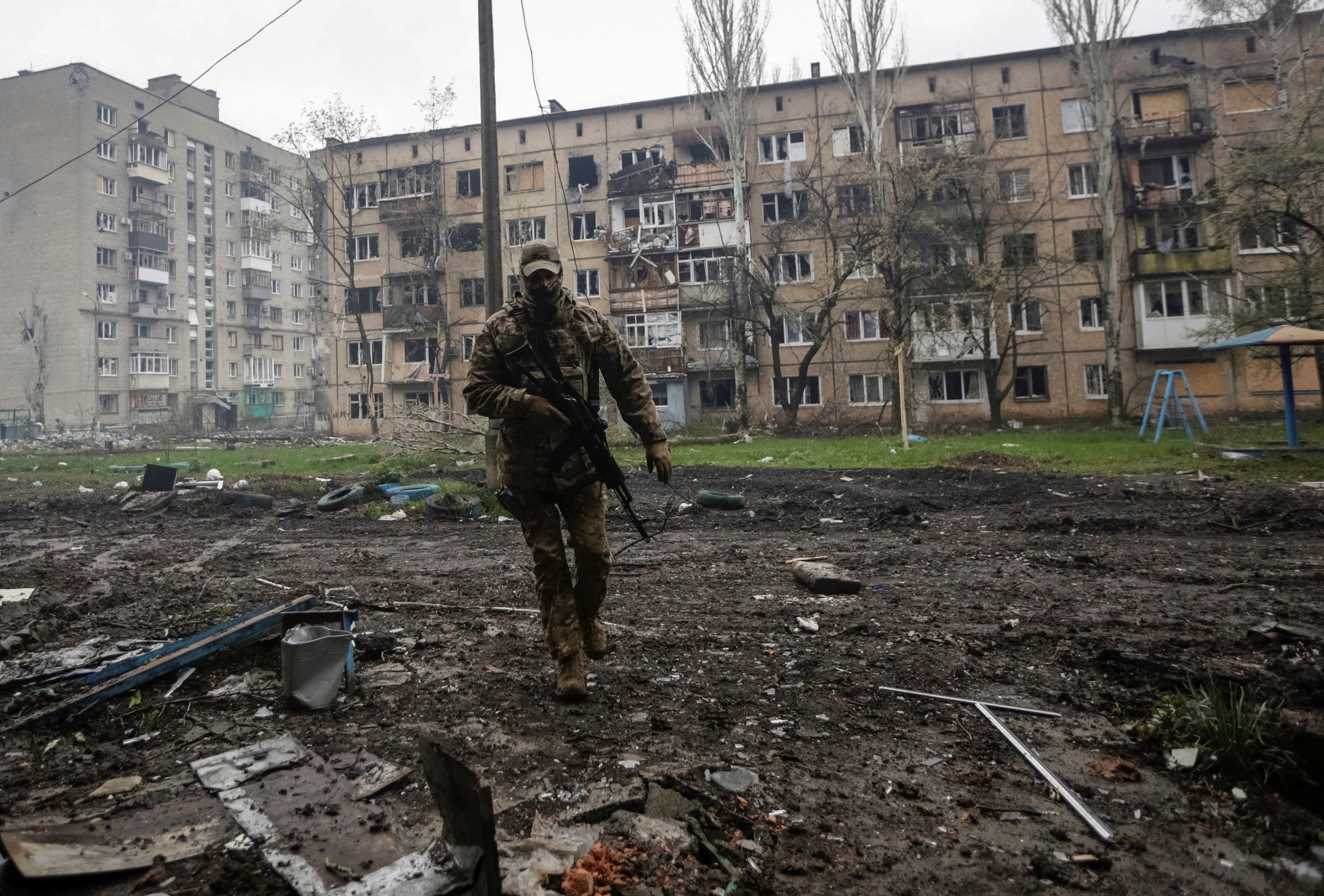 Wagner's Prigozhin renews appeal to Moscow for ammo to take Bakhmut
A Ukrainian service member walks near residential buildings damaged by a Russian military strike, amid Russia's attack on Ukraine, in the front line town of Bakhmut, in Donetsk region, Ukraine April 21, 2023. REUTERS/Anna Kudriavtseva
(Reuters) - The head of the Wagner private militia on Monday renewed his appeal to Russia's defence ministry to increase ammunition shipments to his fighters trying to seize the city of Bakhmut in eastern Ukraine.
Yevgeny Prigozhin has frequently clashed with Moscow's defence establishment over the conduct of Russia's campaign in Ukraine and what he says is insufficient support being provided to his Wagner soldiers.
In a video posted on his Telegram channel, Prigozhin said he needs at least 300 tonnes of artillery shells a day for the assault.
"Three hundred tonnes a day is 10 cargo containers - not a lot at all ... But we are being given no more than a third of that," Prigozhin said as he inspected boxes of rifles in a warehouse he said was in the town of Soledar, to the northeast of Bakhmut.
Bakhmut, which had a pre-war population of over 70,000, has been levelled by months of artillery shelling and urban combat between Russian and Ukrainian soldiers. Prigozhin claimed on April 11 his forces, which are leading the assault, controlled more than 80% of the city.
Wagner is not part of Russia's official armed forces, and Prigozhin has previously accused the defence ministry of "betraying" his fighters - and Russia's overall war aims - by not providing sufficient ammunition.
In an earlier video in front of a destroyed building in Soledar, Prigozhin said Monday was the anniversary of Wagner's founding, and that if the group was destined to die, it would be "not at the hands of the Ukrainian army or NATO but because of our domestic bastard-bureaucrats".
There was no immediate response from Russia's defence ministry to Prigozhin's statements.
Russia says capturing Bakhmut will open up the battlefield for future offensives in eastern Ukraine. Kyiv and the West have played down the city's strategic importance, though Ukraine has also repeatedly refused to withdraw its troops from there.
(Reporting by Jake Cordell; Editing by Gareth Jones)
MORE FROM THE
OAF NATION NEWSROOM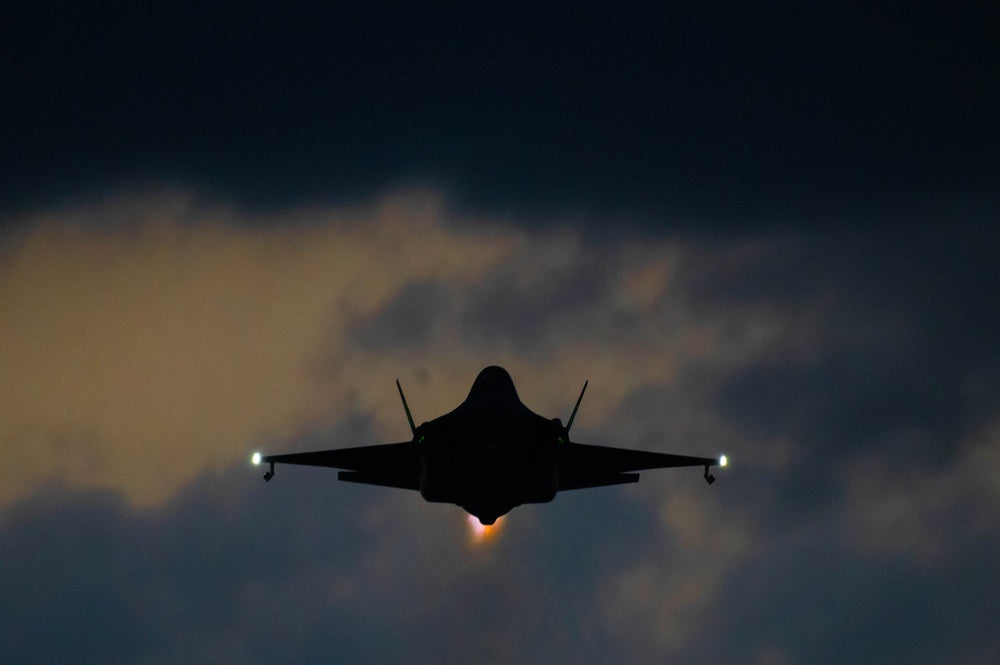 The U.S. Department of Defense said Friday it has awarded a $7.8 billion contract modification for 126 F-35 multi-role aircraft to weapons manufacturer Lockheed Martin Corp. Tap the article for mor...
Read more