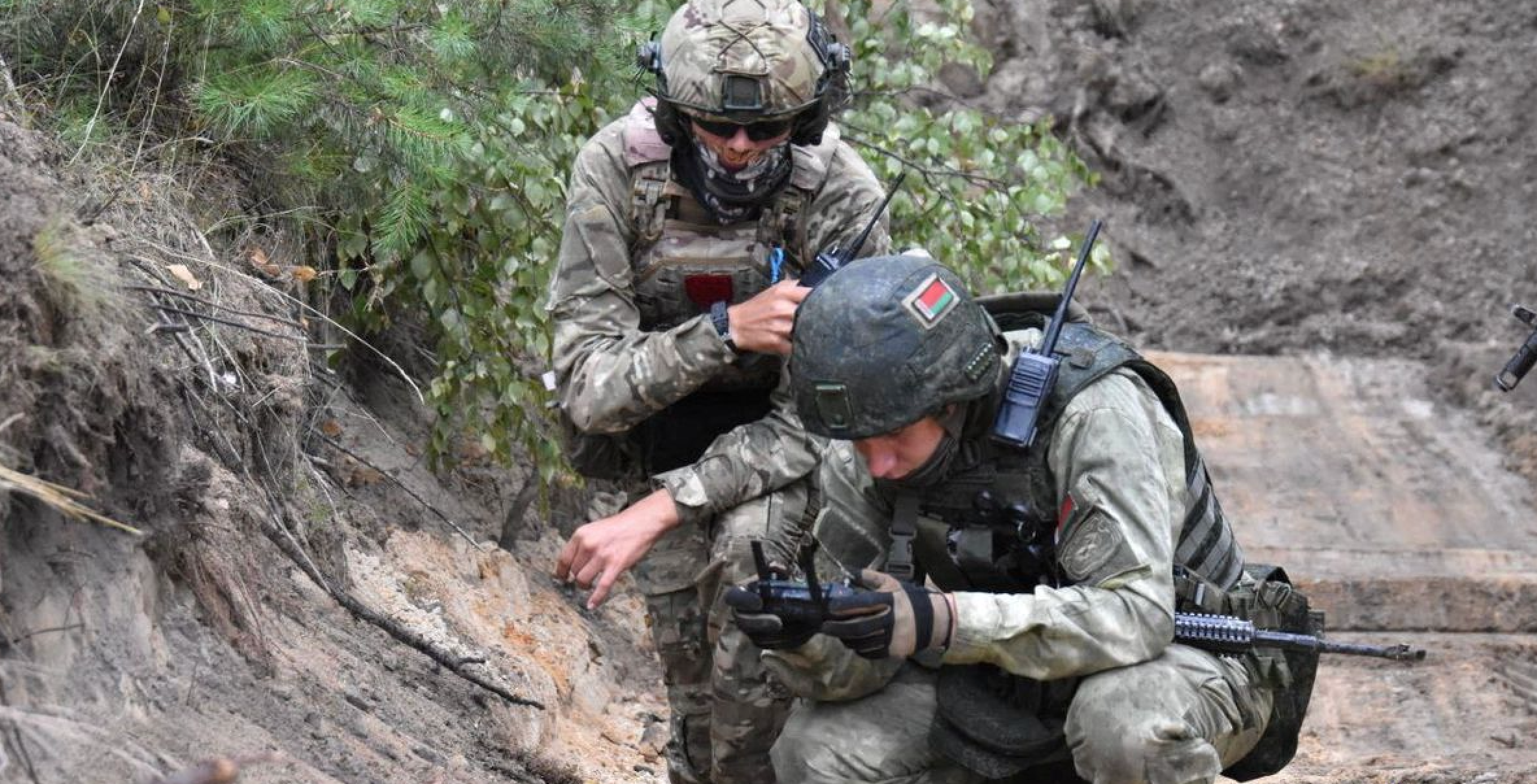 Wagner fighters seek to unsettle NATO's eastern flank, Polish PM says
PHOTO CAPTION: A fighter from Russian Wagner mercenary group and a Belarusian service member take part in a joint training at the Brest military range outside Brest, Belarus, in this still image released July 20, 2023. Belarusian Defence Ministry/Handout via REUTERS
WARSAW (Reuters) -Fighters from Russia's private Wagner mercenary force are being moved close to NATO's eastern flank to destabilise the military alliance, Poland's prime minister said on Thursday.

Wagner soldiers have begun training with the Belarus national army, prompting Poland to start moving more than 1,000 troops closer to the border. On Tuesday it accused Belarus of violating its airspace with military helicopters.

"We need to be aware that the number of provocations will rise," Mateusz Morawiecki said after meeting Lithuanian President Gitanas Nauseda in eastern Poland.

"The Wagner group is extremely dangerous and they are being moved to the eastern flank to destabilize it."


The politicians met in the Suwalki Gap, a sparsely populated but strategically important area of Polish territory between Belarus and the Russian exclave of Kaliningrad that joins the Baltic states to other NATO members.

Nauseda said the number of Wagner fighters in Belarus could be higher than 4,000.

"We must not only talk about measures at the national level but also ... what should be done if this situation becomes even more complicated, including the closure of the border with Belarus," Nauseda said.

"This should be done in a coordinated manner between Poland, Lithuania and Latvia."

Belarus allowed Russian President Vladimir Putin to use its territory as a launch pad for the Ukraine invasion, but has not committed its own troops to the war.

(Reporting by Pawel Florkiewicz and Anna Wlodarczak-Semczuk;Editing by Andrew Cawthorne)
MORE FROM THE
OAF NATION NEWSROOM