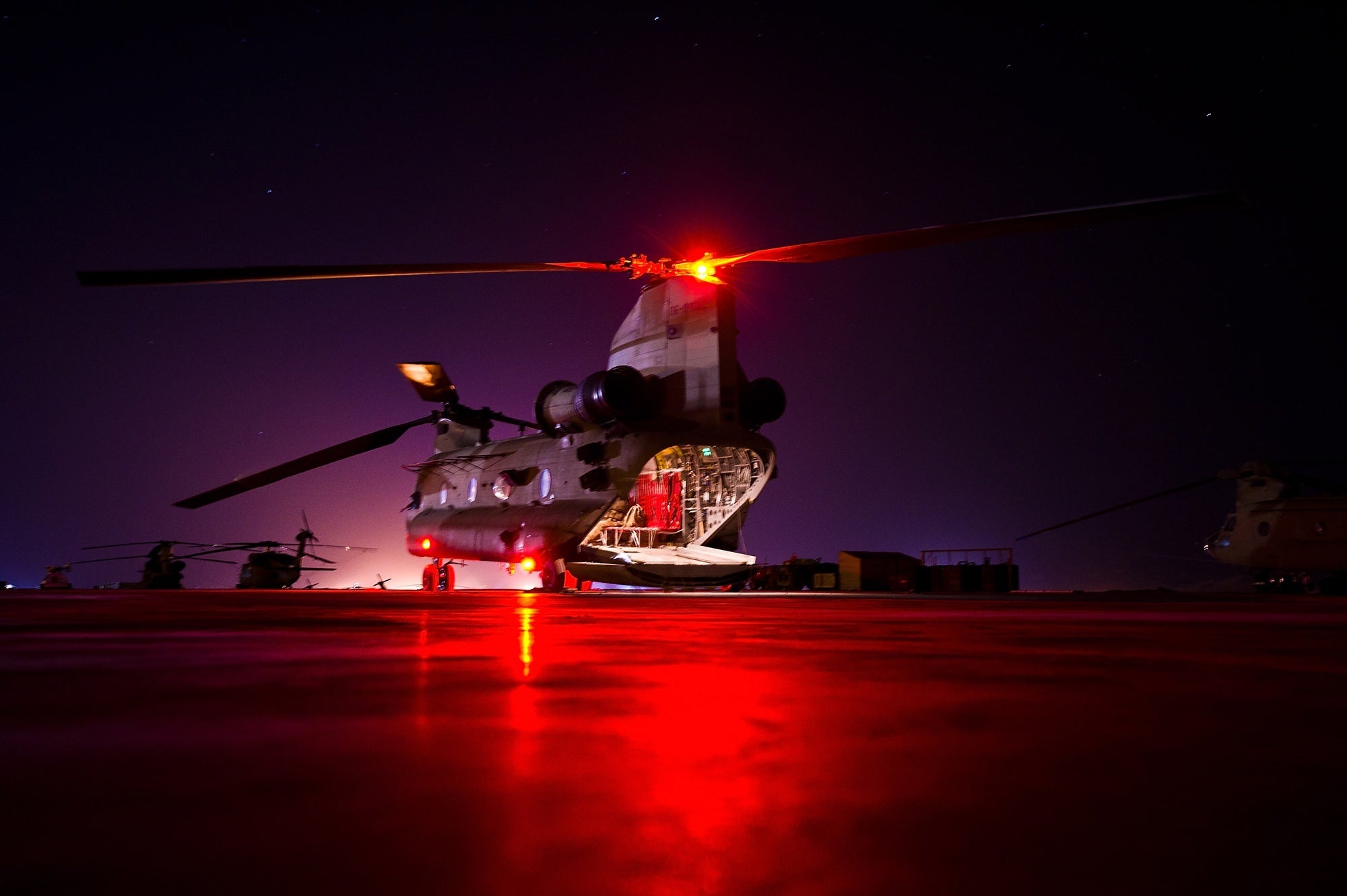 US State Department approves potential sale of Chinook helicopters to Germany, Pentagon says
Illustrative photo: U.S. pilots assigned to Company B, Task Force Lobos, 1st Air Cavalry Brigade, 1st Cavalry Division, run up a CH-47F Chinook helicopter for a night mission, Feb. 16, 2012. (U.S. Army photo by Sgt. Felix Acevedo via U.S. Defense Visual Information Distribution Service)
WASHINGTON (Reuters) - The U.S. State Department has approved the potential sale of CH-47F Chinook helicopters and related equipment to Germany for as much as $8.5 billion, the Pentagon said on Thursday.
Germany announced its intent to buy 60 Chinook heavy-lift helicopters from Boeing last year to replace its ageing CH-53 fleet.
The package includes 140 engines including 20 spares, missile warning systems, radios, transponders, navigation systems, a suite of modifications and technical support, the Pentagon said.
The Pentagon's Defense Security Cooperation Agency notified Congress of the possible sale on Thursday.
Despite approval by the State Department, the notification does not indicate that a contract has been signed or that negotiations have concluded.
It would take three years to deliver the aircraft, according to the company.
Germany's Chancellor Olaf Scholz shifted policy in February 2022 after Russia invaded Ukraine, sharply increasing defense spending and committing 100 billion euros for the Bundeswehr, Germany's armed forces.
(Reporting by Mike Stone in Washington; Editing by David Gregorio)
MORE FROM THE
OAF NATION NEWSROOM