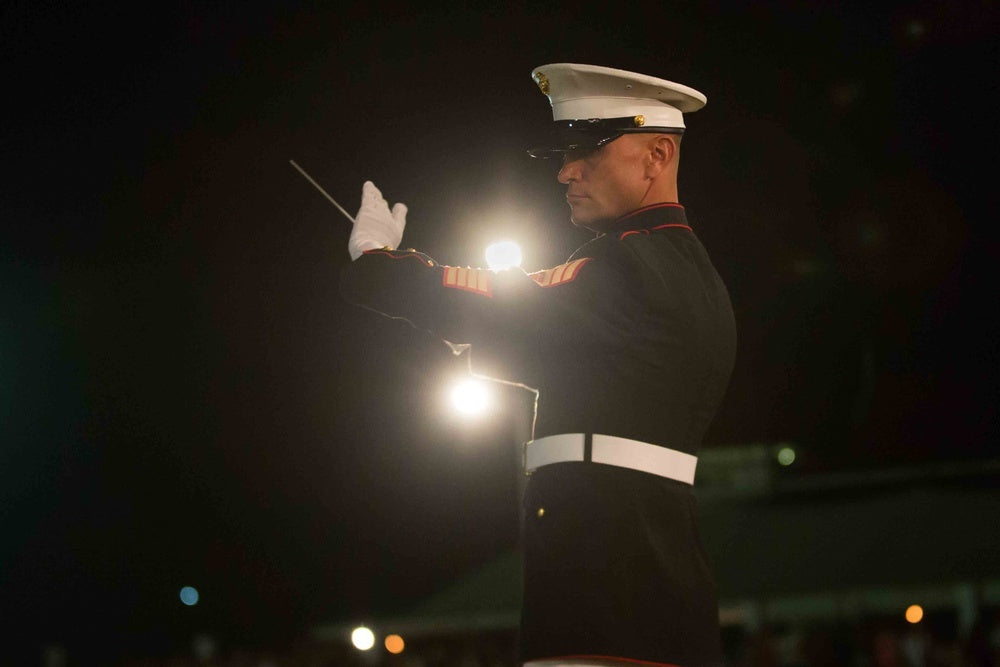 US opens embassy in Tonga in new pushback against China in Pacific
Illustrative photo: U.S. Marine Gunnery Sgt. Daniel Sullivan, conductor, U.S. Marine Corps Forces, Pacific Band, conducts the music during a military tattoo in Nuku'alofa, Tonga, July 8, 2015. (U.S. Marine Corps photo by Cpl. Brittney Vito via U.S. Defense Visual Information Distribution Service)
WASHINGTON (Reuters) -The United States has opened a new embassy in Tonga, the State Department said on Tuesday, part of efforts to step up the U.S. diplomatic presence in the Pacific region to counter China.
The United States "officially opened the U.S. Embassy in Nuku'alofa on May 9, 2023," State Department spokesperson Matthew Miller said in a statement.
"This opening symbolizes the renewal of our relationship and underlines the strength of our commitment to our bilateral relations, to the people of Tonga, and to our partnerships in the Indo-Pacific region," the statement said.
Miller said the embassy would allow Washington to deploy additional diplomatic personnel and resources, including the potential appointment of a resident ambassador to Tonga, with which the United States has had diplomatic relations since 1972.
Washington reopened its embassy in the Solomon Islands this year after a 30-year absence, the top U.S. diplomat for East Asia, Daniel Kritenbrink, said last week, and said Washington was continuing to engage with Vanuatu and Kiribati about opening proposed new embassies in those countries.
Despite the diplomatic push, the Solomon Islands announced in March it had awarded a multi-million-dollar contract to a Chinese state company to upgrade an international port in Honiara.
The United States and regional allies Australia and New Zealand have had concerns that China has ambitions to build a naval base in the region since the Solomon Islands struck a security pact with Beijing last year.
Washington has also been working to renew agreements with the Marshall Islands, Palau and the Federated States of Micronesia under which it retains responsibility for the islands' defense and gains exclusive access to huge swaths of the Pacific.
The embassy announcement came after the White House said on Tuesday that President Joe Biden will become the first U.S. sitting president to visit Papua New Guinea this month following the G7 summit in Japan, underscoring his administration's investment in the Pacific region to counter China.
(Reporting by David Brunnstrom and Costas Pitas; Editing by Sandra Maler and Leslie Adler)
MORE FROM THE
OAF NATION NEWSROOM