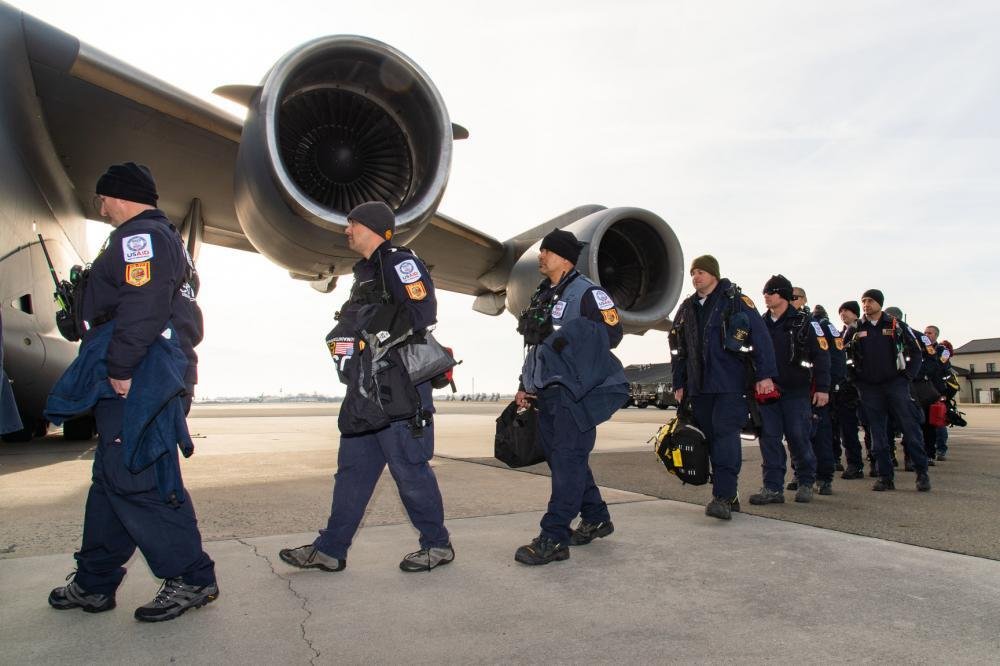 US search and rescue teams to arrive in Turkey on Wednesday
WASHINGTON (Reuters) - Two U.S. Agency for International Development teams will arrive Wednesday morning in Turkey and will head to the southeastern province of Adiyaman to focus on urban search and rescue following earthquakes that killed more than 6,300 people and left a trail of destruction in Turkey and neighboring Syria.
USAID's disaster assistance response team leader for the earthquake response, Stephen Allen, told reporters on Tuesday the teams will be about 80 people each and also bring 12 dogs and 170,000 pounds of specialized tools and equipment, including for triage and concrete breaking.
The U.S. military aircraft carrying the teams and equipment were to land at Incirlik Air Base in the southern Turkish province of Adana and deploy immediately to hard-hit urban centers to save as many people as possible, Allen said.
"They really do work 24/7, they work in shifts, they go around the clock, because every hour does count in the first few days," Allen said.
The 7.8 magnitude quake, followed hours later by a second one almost as powerful, destroyed thousands of homes, leaving people homeless in close to freezing temperatures. Scores more are thought to be still trapped under the collapsed buildings.
President Joe Biden spoke to Turkish President Tayyip Erdogan on Monday to offer condolences and reaffirm Washington's readiness to assist in rescue efforts. U.S. Secretary of State Antony Blinken told his Turkish counterpart Mevlut Cavusoglu to "pick up the phone and let us know" what Washington can do to help.
Allen said Washington expected more funding would be needed in the coming days in both Turkey and Syria, which has also been heavily impacted by the earthquake, and that the U.S. government was speaking to partners about additional aid.
Aid officials voiced particular concern about Syria, already afflicted by a humanitarian crisis after nearly 12 years of civil war.
(Reporting by Humeyra Pamuk and Daphne Psaledakis; Editing by Chris Reese and Cynthia Osterman)
MORE FROM THE
OAF NATION NEWSROOM