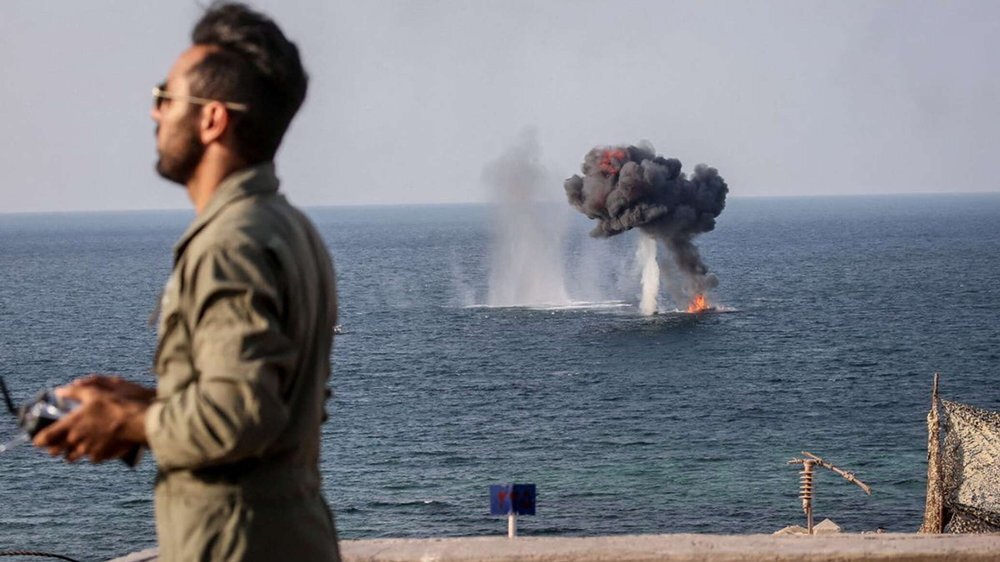 US says it sees more signs of Russia, Iran military cooperation
An explosion is seen on the water surface behind a member of the Islamic Revolution Guards Corps (IRGC) during a joint military exercise called the 'Great Prophet 17' in the southwest of Iran, in this picture obtained on December 22, 2021. IRGC/WANA (West Asia News Agency)/Handout via REUTERS
WASHINGTON (Reuters) -The United States is seeing more indications that Russia and Iran are expanding an unprecedented defense partnership that will help Moscow prolong its war in Ukraine as well as pose a threat to Iran's neighbors, the White House said on Monday.
As part of the cooperation, Iran is providing Russia with one-way attack drones, including more than 400 since August, national security adviser John Kirby said at a news briefing.
"This is about a burgeoning defense relationship" that allows Russia to kill more people in Ukraine and also enables Iran to stock up on its military hardware and pose a greater threat to its neighbors, Kirby told reporters.
Drones are the primary military help Iran is providing to Russia, which is seeking to acquire advanced level types, he said.
The Unites States will be announcing additional designations targeting increased military cooperation between Russia and Iran, Kirby added.
(Reporting by Steve Holland and Doina Chiacu; Editing by Bill Berkrot)
MORE FROM THE
OAF NATION NEWSROOM