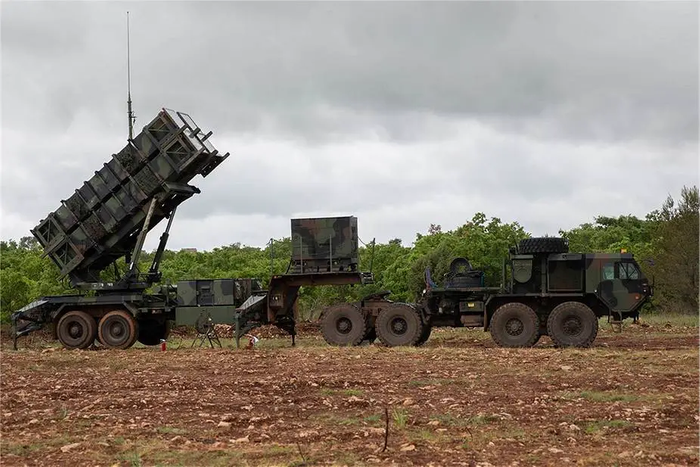 US defense secretary urges allies to "dig deep" on arms for Ukraine
PHOTO CAPTION: Illustrative photo — A U.S. Army Patriot Missile System is seen amid DEFENDER-Europe 21 associated exercise Astral Knight 21 and exercise Immediate Response 21, Croatia, May 17, 2021. (U.S. Army photo by Sgt. Alexandra Shea via U.S. Defense Visual Information Distribution Service)
By Andrew Gray and Sabine Siebold
BRUSSELS (Reuters) - U.S. Defense Secretary Lloyd Austin called on Kyiv's allies on Thursday to "dig deep" to provide more arms and ammunition to fight Russia's invasion, particularly for air defences.
Addressing a meeting of defence ministers from the U.S.-led Contact Group of some 50 countries that give military aid to Ukraine, Austin stressed Kyiv needed both short-term and long-term support as the war was a "marathon, not a sprint".
At the meeting at NATO headquarters in Brussels, Austin noted the group had already given Patriot, IRIS-T and NASAMS air defence systems that had protected Ukraine from Russian missile attacks. But he said Ukraine needed even more.
"I ask that the members of this Contact Group continue to dig deep to provide Ukraine with the air defence assets and munitions that it so urgently needs to protect its citizens," Austin said in opening remarks.
"We'll also continue to adapt our assistance to meet the changing circumstances on the ground in the changing needs of Ukraine's forces."
It was the 13th meeting of the contact group, which Washington set up last year to coordinate western aid for Kyiv.
Ukrainian Defence Minister Oleksii Reznikov attended the meeting and was expected to brief his counterparts on Ukraine's counteroffensive to retake more territory from Russian forces, which Kyiv launched this month. The campaign is expected to use hundreds of tanks and armoured vehicles supplied by the West.
Later in the day, NATO defence ministers will meet separately with Reznikov to discuss their support for Kyiv.
The meeting comes as NATO members are engaged in intense discussions over Ukraine's desire to join the alliance and long-term plans to assure the country's security after the war ends.
The NATO ministers will also meet with defence industry bosses to urge them to ramp up production capacity so NATO allies can provide more munitions to Ukraine and replenish their own stocks, severely depleted by donations to Kyiv.
NATO is also pushing industry to adopt more common standards so allies can operate together more easily.
(Reporting by Andrew Gray and Sabine Siebold; Additional reporting by Benoit Van Overstraeten)
MORE FROM THE
OAF NATION NEWSROOM