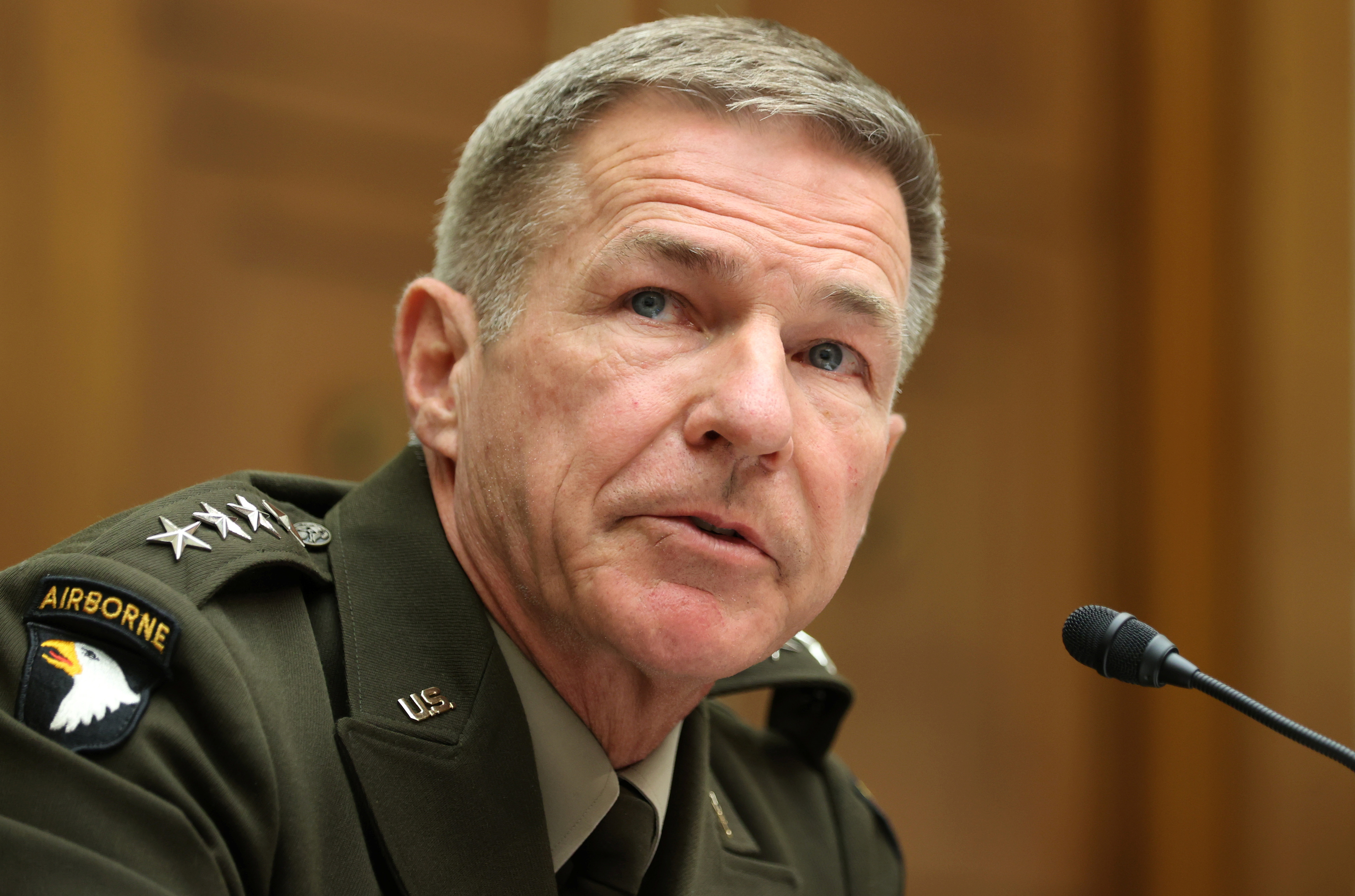 US Army no longer has Senate-confirmed leader, joining Marines
PHOTO CAPTION: U.S. Army Chief of Staff General James McConville testifies before the House Armed Services Committee on Capitol Hill in Washington, U.S. June 29, 2021. REUTERS/Jonathan Ernst/File Photo
WASHINGTON (Reuters) -The U.S. Army on Friday became the second branch of the U.S. military to no longer have a Senate-confirmed leader, as a Republican senator continues to block military nominations, a move military leaders said threatens readiness and undermines retention of officers.

Retiring Chief of Staff of the Army General James McConville relinquished command on Friday. It will be the first time in history the U.S. military will have two branches, the Army and the Marine Corps, without a confirmed leader, the Pentagon said.

Republican Senator Tommy Tuberville, who represents Alabama, has blocked hundreds of military nominations from moving forward, saying the Pentagon is improperly using government funding to cover travel costs for abortions for service members and their dependents.

"In our dangerous world of security, the United States demands orderly and prompt transitions of our confirmed military leaders," U.S. Defense Secretary Lloyd Austin said during the ceremony on Friday. "Great teams need great leaders."

General Randy George, who has already been nominated to take over for McConville, will serve as the acting chief of staff.

The Marine Corps, for the first time in its history, has been without a Senate-confirmed leaders since early July.


After the U.S. Supreme Court last year overturned the landmark 1973 Roe v. Wade ruling recognizing a constitutional right to abortion, the Pentagon said it would cover travel costs for service members seeking abortions and up to 21 days off.

Several states have limited abortion access since Roe v. Wade was overturned, and the military argues that women service members cannot choose where they are stationed.

The Senate's approval of military promotions is usually smooth. Tuberville's hold cannot prevent the Democratic-majority Senate from voting on any promotion, but it can drastically slow down the process.

"We need these leaders to be in place to ensure the readiness of our force and we need to end all of this uncertainty for our military families," Army Secretary Christine Wormuth said.

The Navy is soon expected to be without a confirmed leader as well, when the current chief of naval operations steps down.

(Reporting by Idrees Ali and Phil Stewart; Editing by Mark Porter and David Gregorio)
MORE FROM THE
OAF NATION NEWSROOM