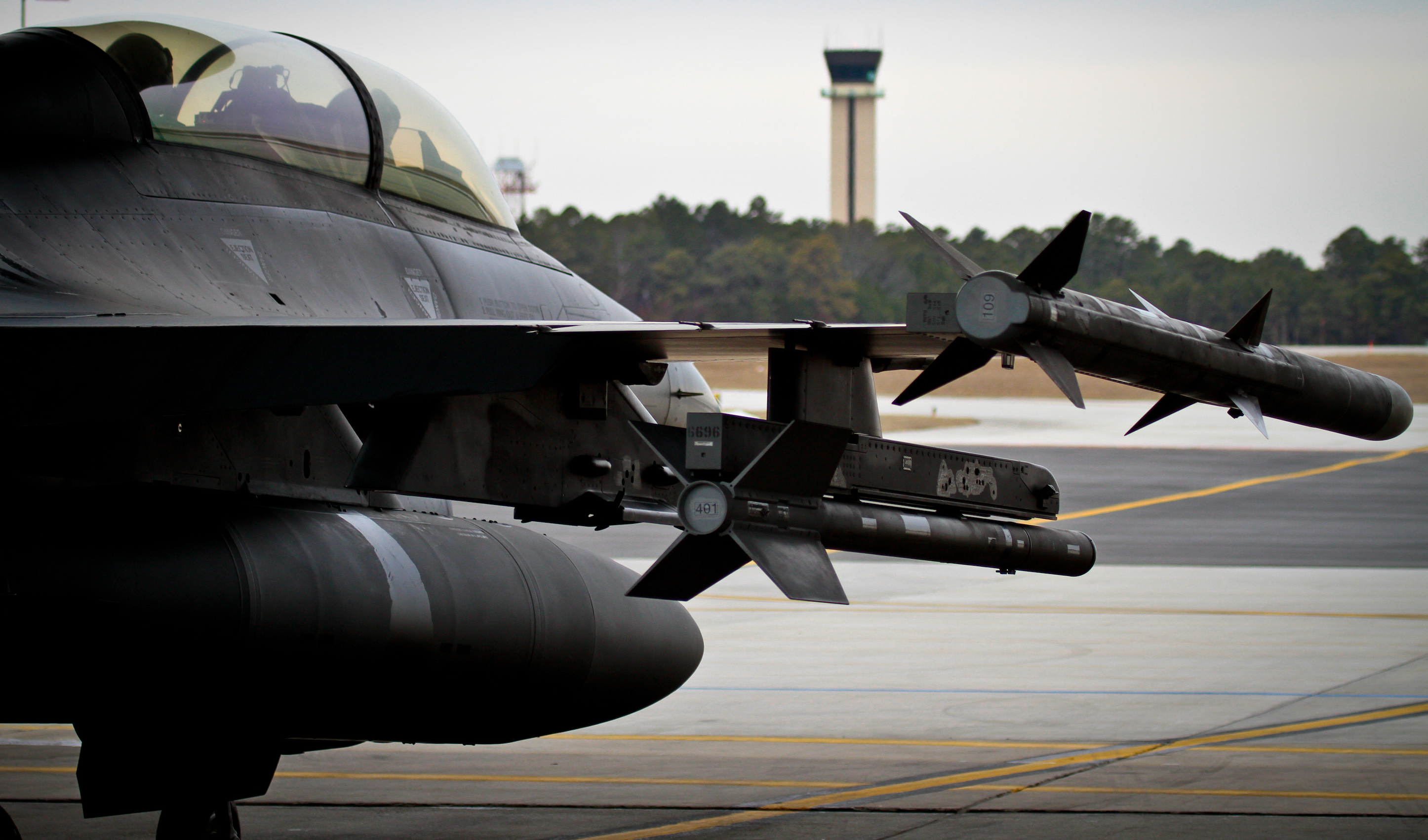 Ukrainian pilots to get F-16 training in US
PHOTO CAPTION: Representational photo — A U.S. Air Force F-16 Fighting Falcon from the New Jersey Air National Guard's 177th Fighter Wing prepares to taxi for take off from Atlantic City International Airport, N.J., Jan. 28, 2014. (U.S. Air National Guard photo by Tech. Sgt. Matt Hecht)
WASHINGTON (Reuters) - The United States will begin flight training for Ukrainian pilots on F-16 fighter jets in October, the Pentagon announced on Thursday.

The training will begin after the pilots receive English language training next month, Pentagon spokesman Brigadier General Pat Ryder said. The flight training will take place in Arizona, Ryder added.

Several pilots and dozens of aircraft maintenance crew will take the training, Ryder added.


On Sunday, Denmark and the Netherlands pledged to donate F-16s to Ukraine, fulfilling a longstanding wish by Ukraine that it says will help strengthen air defenses and aid its counteroffensive against Russia's 2022 invasion. Norway's prime minister on Thursday said his country would also give Ukraine F-16s.

Denmark has begun training eight Ukrainian pilots in flying F-16s. They have arrived at the Danish military air base in Skrydstrup along with 65 personnel who will be trained in maintaining and servicing the jets.


Last week, Ukraine said it would not be able to operate U.S.-built F-16 fighter jets this coming autumn and winter.

Ukraine has repeatedly called on its Western allies to supply the country with F-16s, which Ukrainian President Volodymyr Zelenskiy said would be a signal that Russia's invasion would end in defeat.

U.S. President Joe Biden endorsed training programs for Ukrainian pilots on F-16s in May.

The West says it wants to help Ukraine defeat Russia but has repeatedly insisted it does not want to trigger a direct confrontation between the U.S.-backed NATO military alliance and Moscow.



(Reporting by Idrees Ali and Phil Stewart; Editing by Chris Reese and Jonathan Oatis)
MORE FROM THE
OAF NATION NEWSROOM