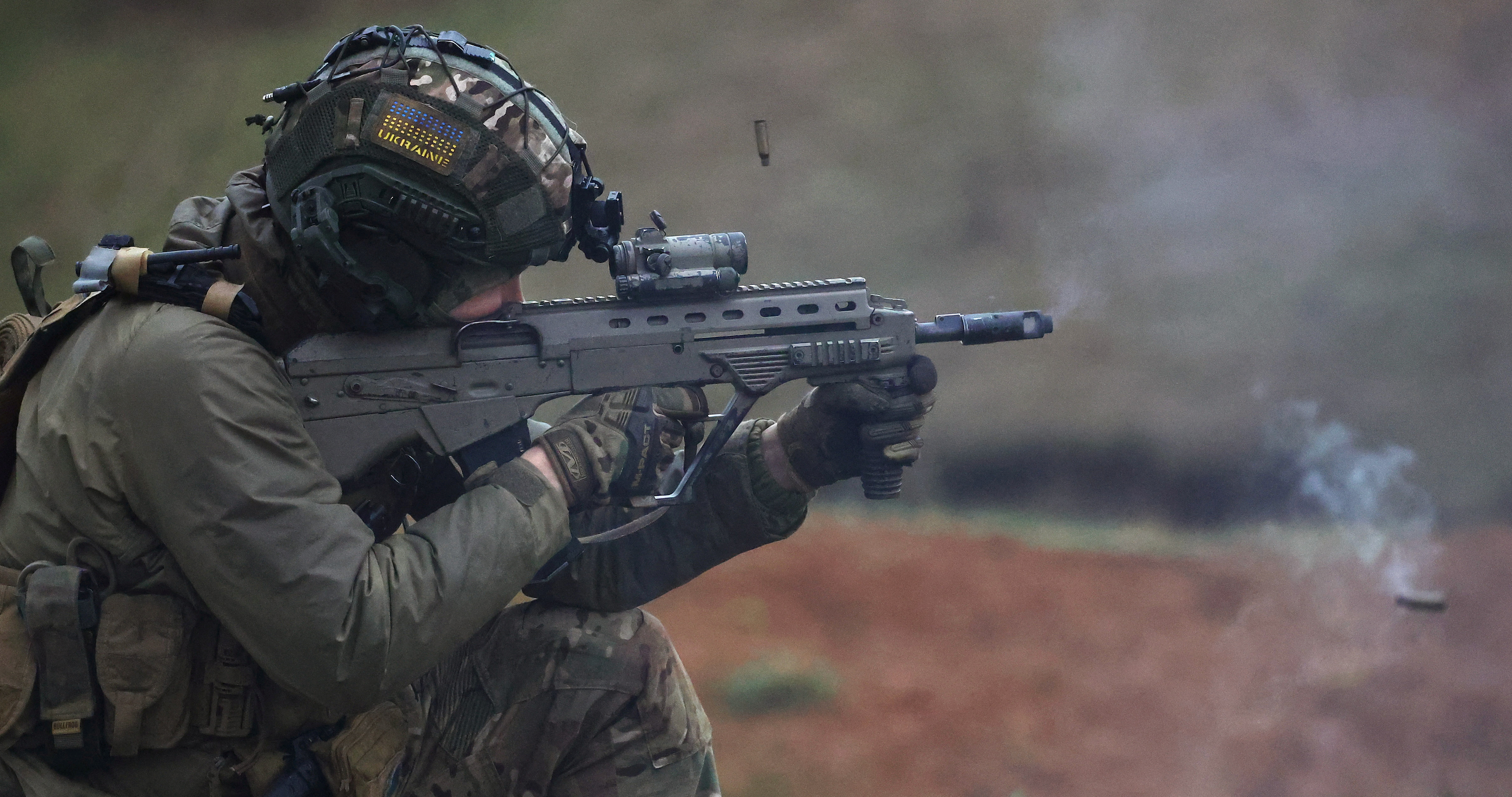 Ukraine says it is making new gains in south, repulsed Russian counterattacks in east
PHOTO CAPTION: A member of the Ukrainian special operations forces (SOF) zeroes his weapon prior to a mission, amid Russia's full-scale invasion of Ukraine, outside Bakhmut, Ukraine, April 6, 2023. REUTERS/Kai Pfaffenbach
(Reuters) - Ukrainian forces made some headway in their drive southward as part of a gruelling counteroffensive to recapture areas seized by Russia in its 19-month-old invasion of its neighbour, military officials said.

Ukrainian officials also said Kyiv's forces were resisting Russian attempts to reverse gains on the eastern front made by Kyiv since it launched the counteroffensive in June.

Russia's Defence Ministry reported a measure of success by its troops on the eastern front. Reuters was unable to verify the battlefield reports.

Ukraine's southern group of forces outlined advances as Kyiv presses on with a drive towards the Sea of Azov to split Russian-occupied territory in the south and east.

"We have had partial success to the west of Robotyne," a spokesperson for the southern group, Oleksandr Shtupun, told national television, noting that Ukrainian troops are "continuing to reinforce the positions they hold".

"In certain areas, we are advancing from 100 to 600 metres."


The drive southward has been slower than lightning gains a year ago in the northeast. But Ukrainian troops have captured a string of villages and officials say they are readying themselves around Robotyne and other villages for new advances.

The General Staff of Ukraine's armed forces, in its evening report, said its forces had repelled Russian attacks near Robotyne and nearby Verbove.

President Volodymyr Zelenskiy dismisses criticism that the counteroffensive is not producing expected results and rejects any notion that it is hampered by strategic errors.

The General Staff report also said Russian forces had been unsuccessful in attempts to recapture ground near Andriivka - a village in the east recaptured by Ukrainian forces last month.

Ukraine's campaign in the east has focused on taking villages to facilitate the recapture of the devastated city of Bakhmut, seized by Russian forces in May after months of battles.

Russia's defence ministry said Moscow's forces had struck Ukrainian positions close to Andriivka and a nearby village.

It also said it had downed 31 drones launched by Kyiv overnight over three southern Russian regions, but reported no casualties or damage.

A Ukrainian security source earlier said Kyiv's forces had carried out a drone attack on the western Russian region of Belgorod and hit an S-400 air defence complex and its radar.



(Reporting by Ron Popeski; Editing by Stephen Coates)
MORE FROM THE
OAF NATION NEWSROOM