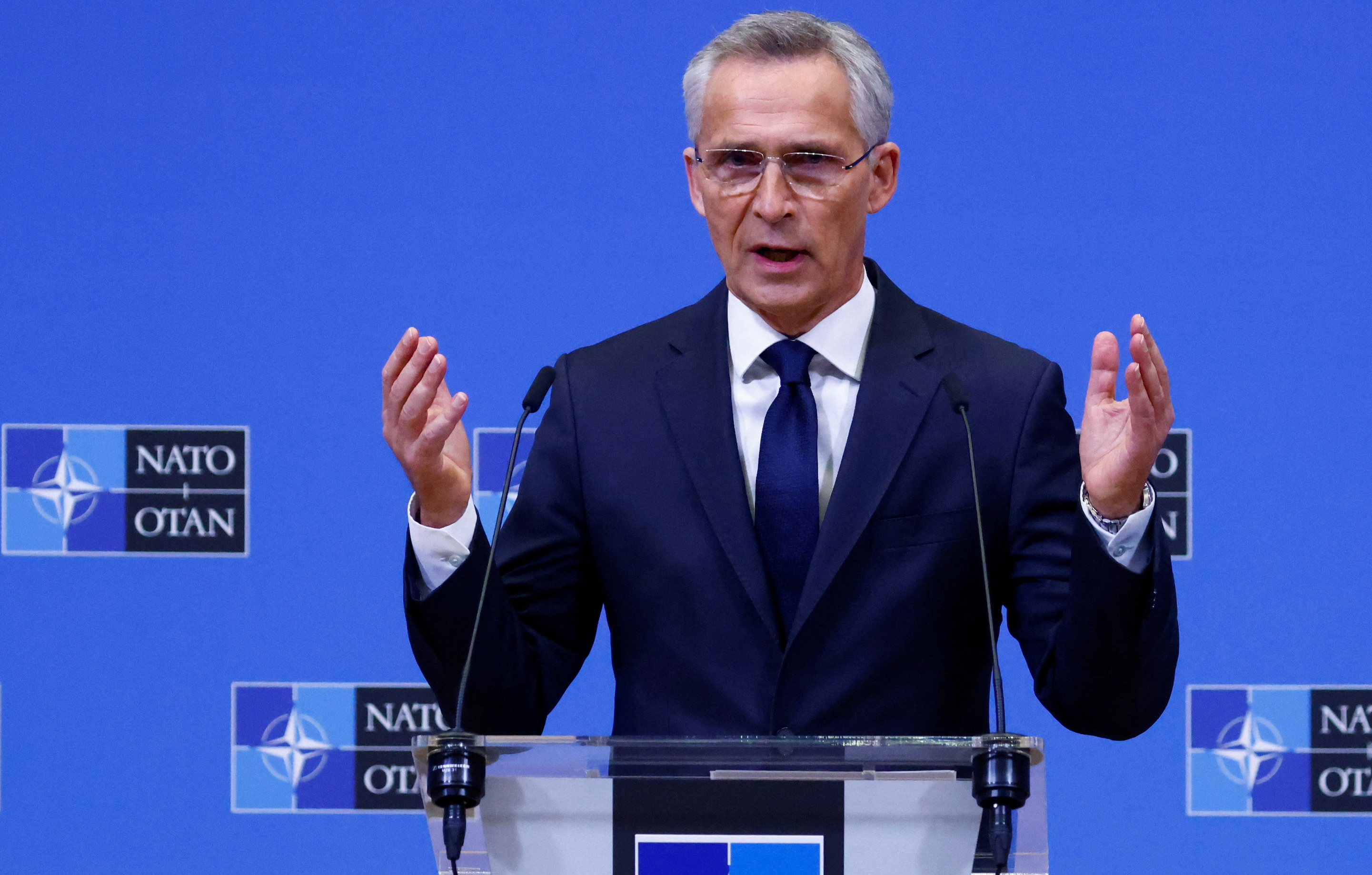 Ukraine alone decides when conditions right for peace talks, NATO's Stoltenberg says
PHOTO CAPTION: NATO Secretary General Jens Stoltenberg holds a news conference at the alliance's headquarters in Brussels, Belgium November 16, 2022. REUTERS/Yves Herman/File Photo
ARENDAL, Norway (Reuters) - It is up to Ukraine to decide when the conditions are right to join any negotiations following the Russian invasion, NATO chief Jens Stoltenberg said on Thursday, emphasising the alliance's unchanged stance after comments this week by a senior colleague.

"It is the Ukrainians, and only the Ukrainians, who can decide when there are conditions in place for negotiations, and who can decide at the negotiating table what is an acceptable solution," Stoltenberg said.


Speaking at a conference in the Norwegian town of Arendal, he added that NATO's role was to support Ukraine.

The statement followed remarks by Stoltenberg's chief of staff at NATO, Stian Jenssen, who on Tuesday said Ukraine may in the end give up territory to Russia as part of a deal to end the war. Jenssen subsequently said he regretted his comments.


"His (Jenssen's) message, and which is my main message, and which is NATO's main message, is, firstly, that NATO's policy is unchanged - we support Ukraine," Stoltenberg said.

NATO at its summit last month said it will extend an invitation to Ukraine to join the military alliance when "members agree and conditions are met", and that the country has the right to choose its own path independently of Russia.

Ukrainian President Volodymyr Zelenskiy has said that while the outcome of the July NATO summit was good, it would have been ideal if Kyiv had received an outright invitation to join the Western military alliance.

Thousands of Ukrainian troops have been trained by Kyiv's Western partners and Ukraine is also heavily dependent on weapons supplies as it fights Russian forces who began a full-scale invasion in February 2022.



(Reporting by Gwladys Fouche in Arendal and Victoria Klesty in Oslo; editing by Terje Solsvik and Keith Weir)
MORE FROM THE
OAF NATION NEWSROOM