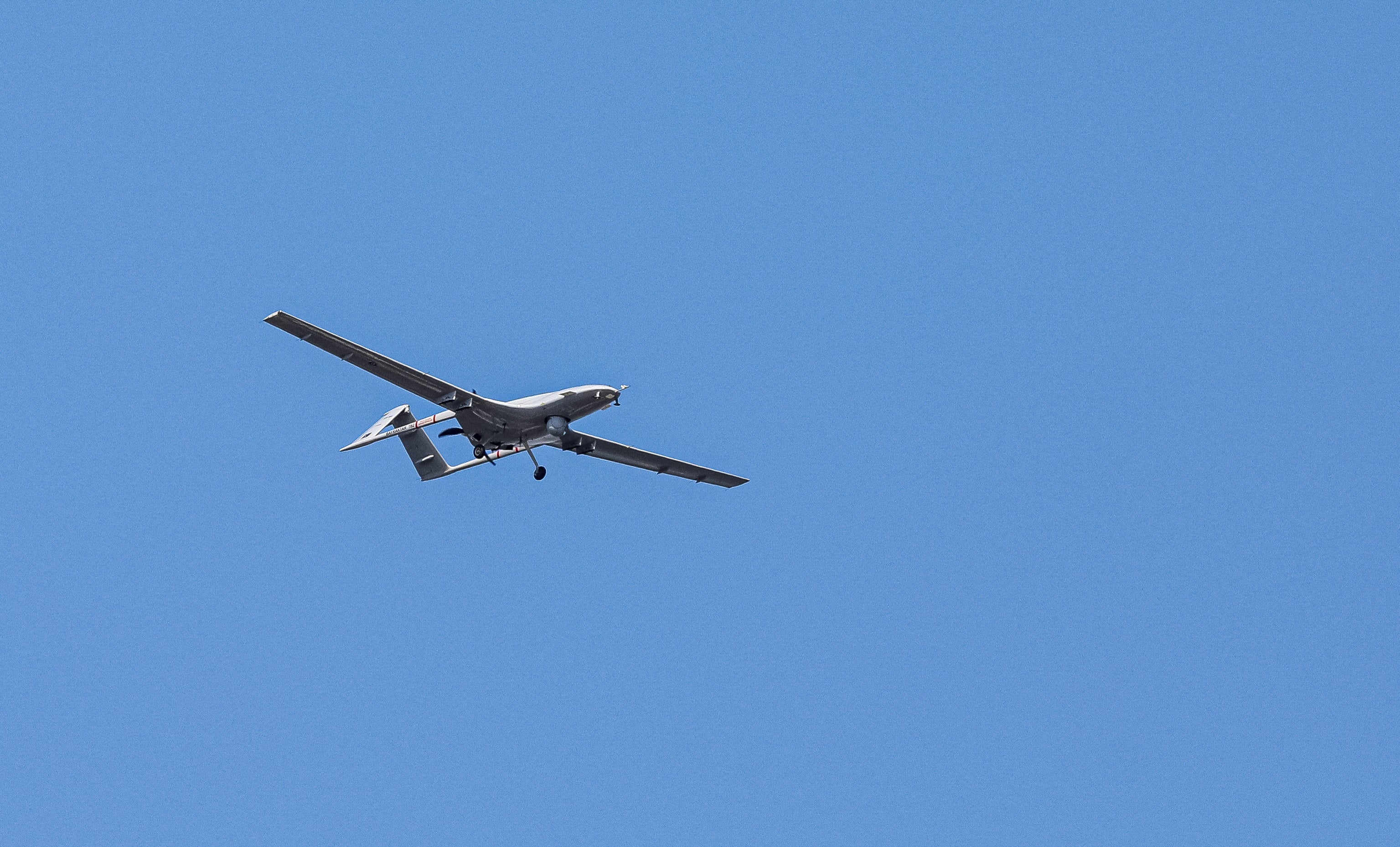 Turkish drone kills three YBS fighters in Iraq, Kurdish authorities say
PHOTO CAPTION: A Bayraktar TB2 unmanned combat aerial vehicle is seen during a demonstration flight at Teknofest aerospace and technology festival in Baku, Azerbaijan May 27, 2022. REUTERS/Aziz Karimov
MOSUL, Iraq (Reuters) -A Turkish drone strike in northern Iraq on Tuesday killed three fighters from the Sinjar Resistance Units (YBS), a militia affiliated with the Kurdistan Workers Party (PKK), Iraqi Kurdistan's counter-terrorism service said.
The 5:00 a.m. strike targeted a YBS headquarters in the Sinjar district, the counter-terrorism service said.
Turkey has led a long-running campaign in Iraq and Syria against militants of the PKK and the Syrian Kurdish YPG militia, both of which Ankara regards as terrorist groups.
Turkey regularly carries out air strikes in northern Iraq and has dozens of outposts on Iraqi territory.
It considers the YBS as an interlinked group to the PKK and YPG, and has targeted it before, most recently in February.
A senior Turkish security official said: "We hit a target today but we are regularly hitting YPG targets."
The official said authorities were currently checking the results of the operation.
(Reporting by Jamal al-Badrani in Mosul and Orhan Coskun in Ankara; Writing by Timour Azhari; Editing by Sharon Singleton and Alison Williams)
MORE FROM THE
OAF NATION NEWSROOM