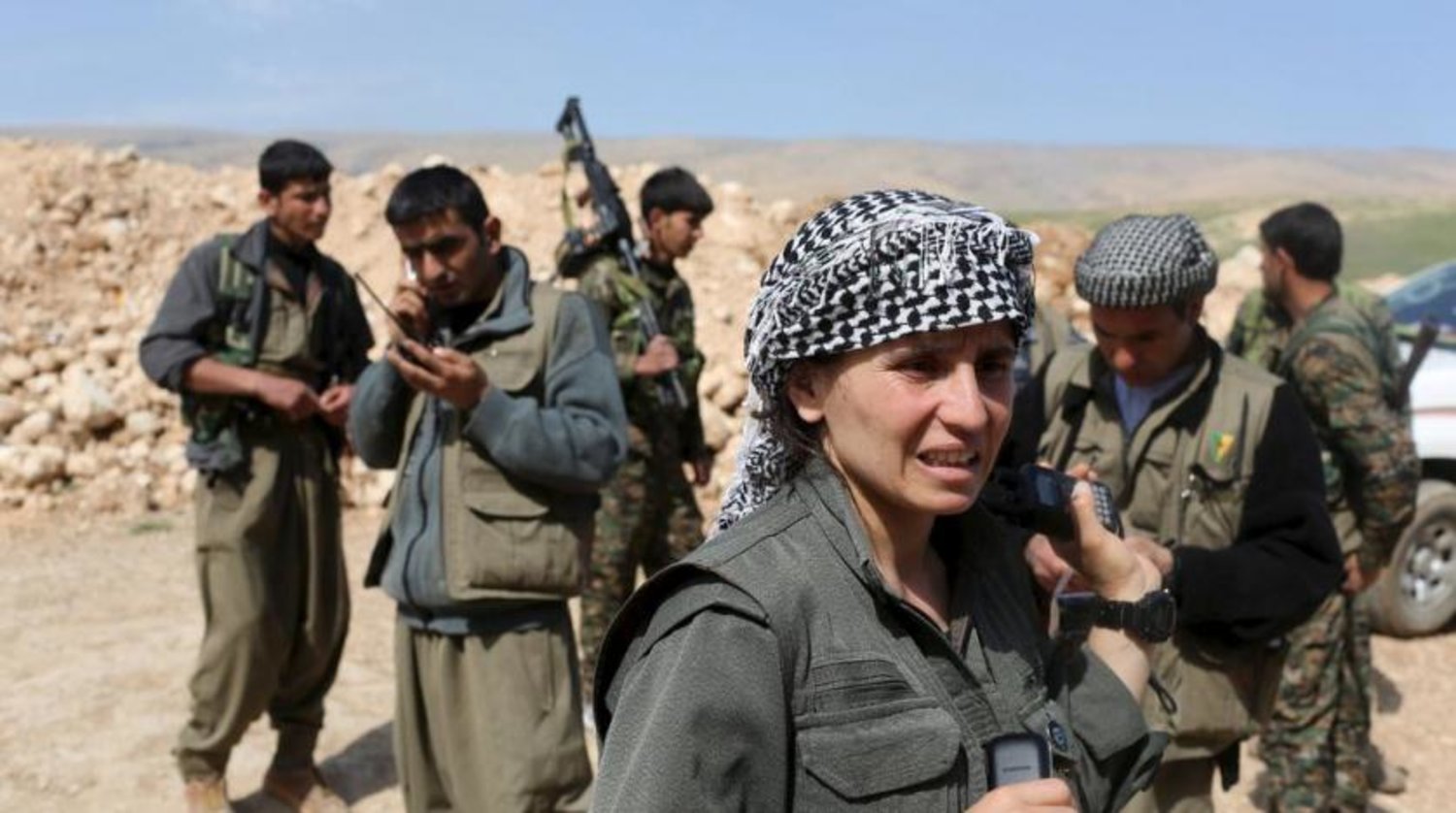 Swedish court convicts man of helping Kurdish militants amid Sweden's NATO bid
PHOTO CAPTION: Illustrative photo — Kurdistan Workers Party (PKK) fighters are pictured in Sinjar, northwest Iraq, on March 11, 2015. Asmaa Waguih/Reuters
STOCKHOLM (Reuters) - A Swedish court on Thursday found a man guilty of attempting to finance the outlawed Kurdistan Workers Party (PKK), in a ruling that could help end Turkey's veto of Sweden's application to join the NATO military alliance.
Ankara accuses Sweden of harbouring members of militant groups on its territory and says it must crack down on them before it can join NATO. The PKK, deemed a terrorist group by Turkey, the European Union - to which Sweden belongs - and the United States, took up arms against the Turkish state in 1984.
The Stockholm district court sentenced Yahya Gungor, a 41-year-old Turkish Kurd, to four years and six months in prison for gun crime, attempted extortion and attempted funding of terrorism, the verdict showed.
Judge Mans Wigen said Gungor had tried to pressure a Kurdish businessman in Stockholm at gunpoint to pay money to the PKK.
"The blackmail attempt has taken place within the framework of an extensive fundraising activity that the PKK conducts in Europe, i.e. through extortion," Wigen said in a statement.
The court also ruled that Gungor should be deported from Sweden after serving his sentence. Gungor's lawyer said his client did not accept the charges and would appeal the verdict.
Prosecutors have said the case marks the first time anyone has been charged in Sweden with attempting to provide finances to the PKK.
Thursday's court verdict came as the foreign ministers of Sweden and Turkey were meeting in Brussels to discuss Stocholm's NATO accession bid.
U.S. President Joe Biden on Wednesday expressed support for Sweden's bid to join NATO during talks with Prime Minister Ulf Kristersson, amid concerns that Turkey may not lift its veto in time for the defence alliance's summit in Lithuania next week.
Sweden has said it has fulfilled demands agreed upon in negotiations with Turkey, including introducing a new bill that makes being a member of a terrorist organization illegal. Ankara has yet to signal it is ready to ratify Sweden's application.
Sweden and neighbouring Finland applied for NATO membership last year, ditching long-held policies of military non-alignment following Russia's invasion of Ukraine. Applications for membership must be approved by all NATO members.
Finland joined the alliance in April.
(Reporting by Anna Ringstrom, Louise Rasmussen and Johan Ahlander, editing by Devika Syamnath and Gareth Jones)
MORE FROM THE
OAF NATION NEWSROOM