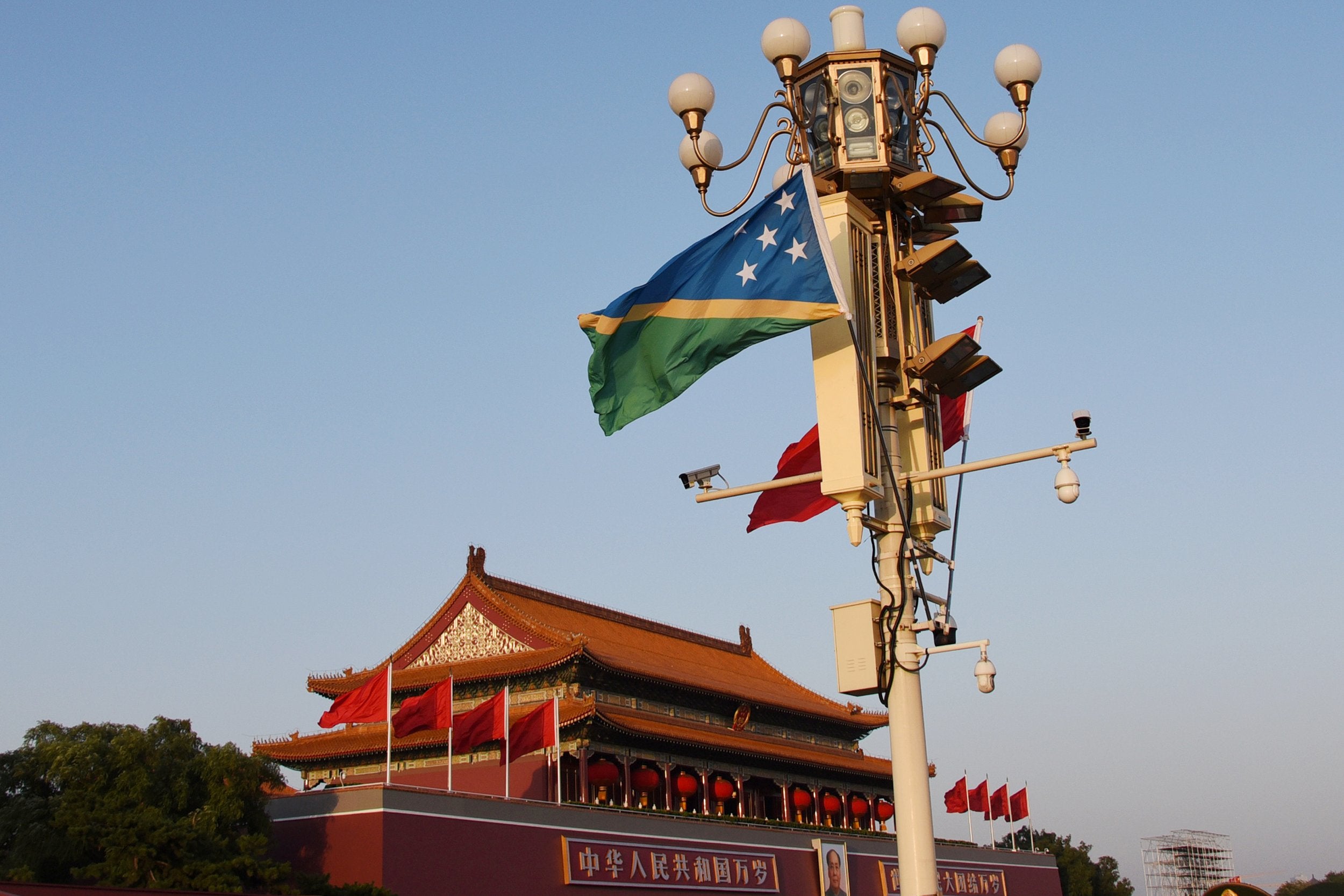 Solomon Islands ousts official critical of close China relations
SYDNEY (Reuters) - A vocal critic of China and leader of the most populous province in the Solomon Islands has been removed from office after a no-confidence vote by the provincial legislature on Tuesday, Australian state broadcaster ABC reported.
Daniel Suidani, premier of the South Pacific nation's Malaita province, is a longtime critic of the country's deepening relations with China, which culminated in a security pact signed last April. He has banned Chinese companies from the province and accepted development aid from the United States.
Malaita's provincial assembly ousted Suidani in a unanimous vote on Tuesday, said the ABC. Suidani and his supporters boycotted the vote, ABC said, adding he had not yet spoken to the media about the results.
Scuffles broke out after the vote. Police fired tear gas into a crowd of more than 100 Suidani supporters after the scuffle, in which stones were thrown at police, broke out, said eyewitness Samie Waikori, a reporter with Island Sun News. Waikori said the protesters later dispersed.
No injuries have been reported. Flights are delayed in Auki, the capital of Malaita, the ABC reported.
Residents of Malaita opposed the decision by Prime Minister Manasseh Sogavare's government in 2019 to formally recognise China instead of Taiwan.
Violent protests broke out in the capital, Honiara, in 2021 after Sogavare refused to meet residents from Malaita who had travelled to the city.
(Reporting by Lewis Jackson. Editing by Gerry Doyle)
MORE FROM THE
OAF NATION NEWSROOM