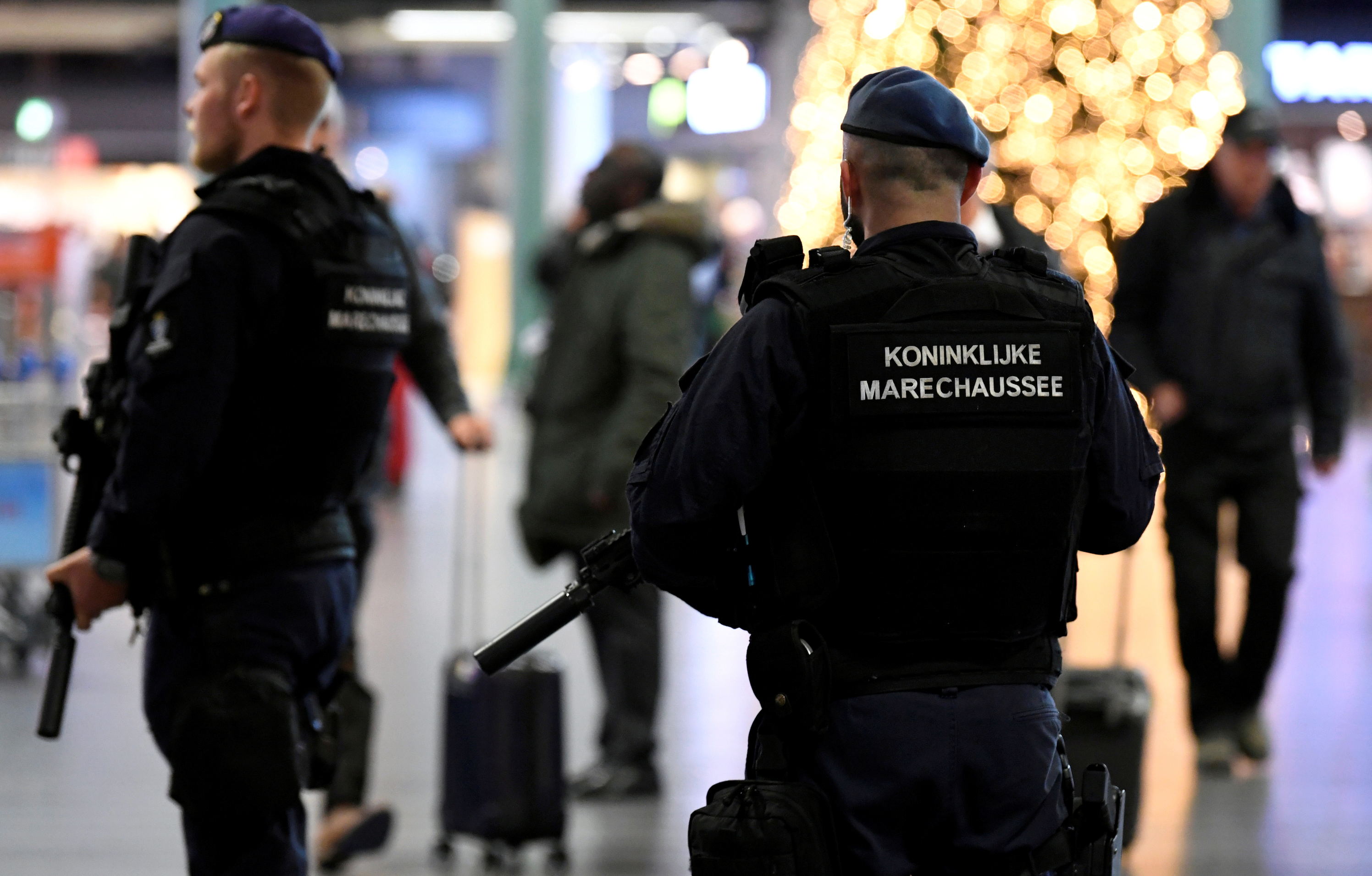 Rwandan genocide suspect arrested in the Netherlands
PHOTO CAPTION: Dutch police patrol at Amsterdam's Schiphol airport, November 6, 2019. REUTERS/Piroschka van de Wouw
AMSTERDAM (Reuters) - A former Rwandan military official who is suspected of having played a key role in the 1994 Rwandan genocide was arrested in the Netherlands on Tuesday, Dutch prosecuters said.

Pierre-Claver Karangwa, 67, was detained in a Dutch investigation into his role in the genocide, which prosecutors started after the Dutch Supreme Court in June this year said he could not be extradited to Rwanda out of fear of an unfair trial.

Rwanda has accused Karangwa of playing a key role in the massacre of nearly 30,000 Tutsis in Mugina parish near the Rwandan capital Kigali in April 1994 and had asked for his extradition in 2012. In a court case over his possible extradition in December 2022, Karangwa said he was innocent of the crimes he was accused of.

Karangwa, who has lived in the Netherlands since 1998, had his Dutch nationality revoked over the genocide accusations, theoretically paving the way for his extradition.


But the Supreme Court denied this because of Karangwa's position as an opposition politician.

The Dutch prosecutors said they suspected Karangwa of being involved in burning down a house with dozens of women and children in it following the attack on Mugina parish.

An estimated 800,000 ethnic Tutsis and Hutu moderates were killed during Rwanda's genocide, orchestrated by an extremist Hutu government and executed by local officials and ordinary citizens.

The Netherlands has tried and convicted other Rwandan genocide suspects before under universal jurisdiction, and has in the past also extradited genocide suspects to Rwanda.



(Reporting by Bart Meijer; Editing by Angus MacSwan)
MORE FROM THE
OAF NATION NEWSROOM