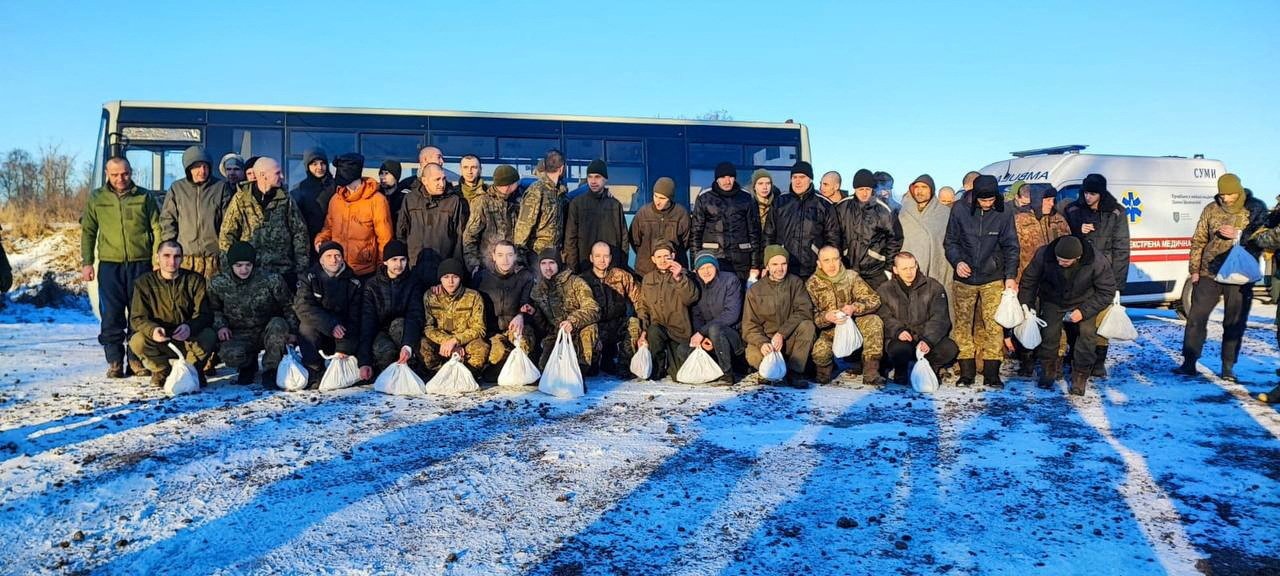 Russia and Ukraine exchange 50 soldiers each in prisoner swap
(Reuters) - Russia and Ukraine swapped 50 captured soldiers each on Sunday in a deal that both sides welcomed even as they fought one another in eastern Ukraine.
Russia's defence ministry said the 50 returned Russian soldiers would be flown to Moscow for medical and psychological rehabilitation.
"On January 8, as a result of negotiations, 50 Russian servicemen, who were in mortal danger while in captivity, were returned from the territory controlled by the Kyiv regime," it said in a statement.
Ukraine confirmed the information and said Russia had freed 50 Ukrainian servicemen as part of the same deal.
"Another successful POWs (prisoners of war) swap. 50 Ukrainian soldiers are back," Andriy Yermak, head of the Ukrainian presidential office said on Twitter.
"To be continued. We must bring all our people home, and we are on it."
Yermak posted images of the freed Ukrainian soldiers holding bags of food near a bus they were about to board and a video of them singing the Ukrainian national anthem once underway.
(Reporting by Reuters; Editing by Andrew Osborn)
MORE FROM THE
OAF NATION NEWSROOM