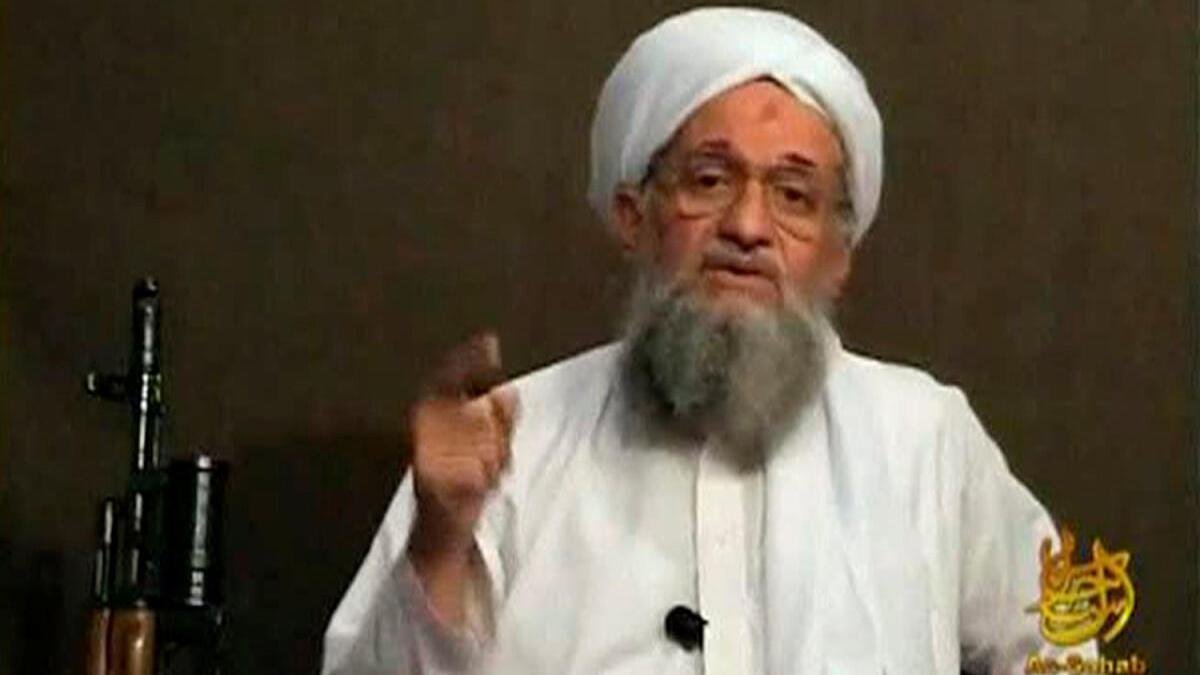 Al-Qaida succession after Zawahiri's death still unclear, says US official
WASHINGTON (Reuters) - The succession of Al Qaeda leader Ayman al-Zawahiri, who was believed to have been killed in a U.S. raid last year, remains unclear, a U.S. intelligence official said on Tuesday.
Zawahiri was killed in a U.S. strike in Afghanistan, the biggest blow to the militant group since its founder Osama bin Laden was killed in 2011.
"The question for Al Qaeda, that it has not answered for itself, is who follows (Zawahiri)," Christine Abizaid, director of the U.S. National Counterterrorism Center, said in an event organized by the Washington Institute when asked about Al Qaeda's "center of gravity" after Zawahiri's death.
Zawahiri had been in hiding for years. Al Qaeda has not named a successor.
Saif al-Adel, a mysterious, low-key former Egyptian special forces officer who is a high-ranking member of Al Qaeda, is seen by experts as the top contender. The United States is offering a reward of up to $10 million for information leading to his arrest.
Abizaid also addressed the threat landscape in the United States and said the country faced an "unpredictable" environment, adding that Americans must remain vigilant about overseas-based extremist organizations such as Al Qaeda and Islamic State.
"The online environment is where most of the radicalisation is occurring," she said.
Lone actors remained a key threat for the United States, Abizaid said, adding they could be inspired by overseas extremist groups or be driven by racially and ethnically motivated violent domestic extremism.
Her remarks echoed a recent assessment by the Department of Homeland Security, which said in November that the U.S. threat environment will remain heightened in the coming months, with lone offenders and groups motivated by a range of ideologies posing a danger.
(Reporting by Kanishka Singh in Washington; Additional reporting by Jonathan Landay in Washington; Editing by Matthew Lewis)
MORE FROM THE
OAF NATION NEWSROOM