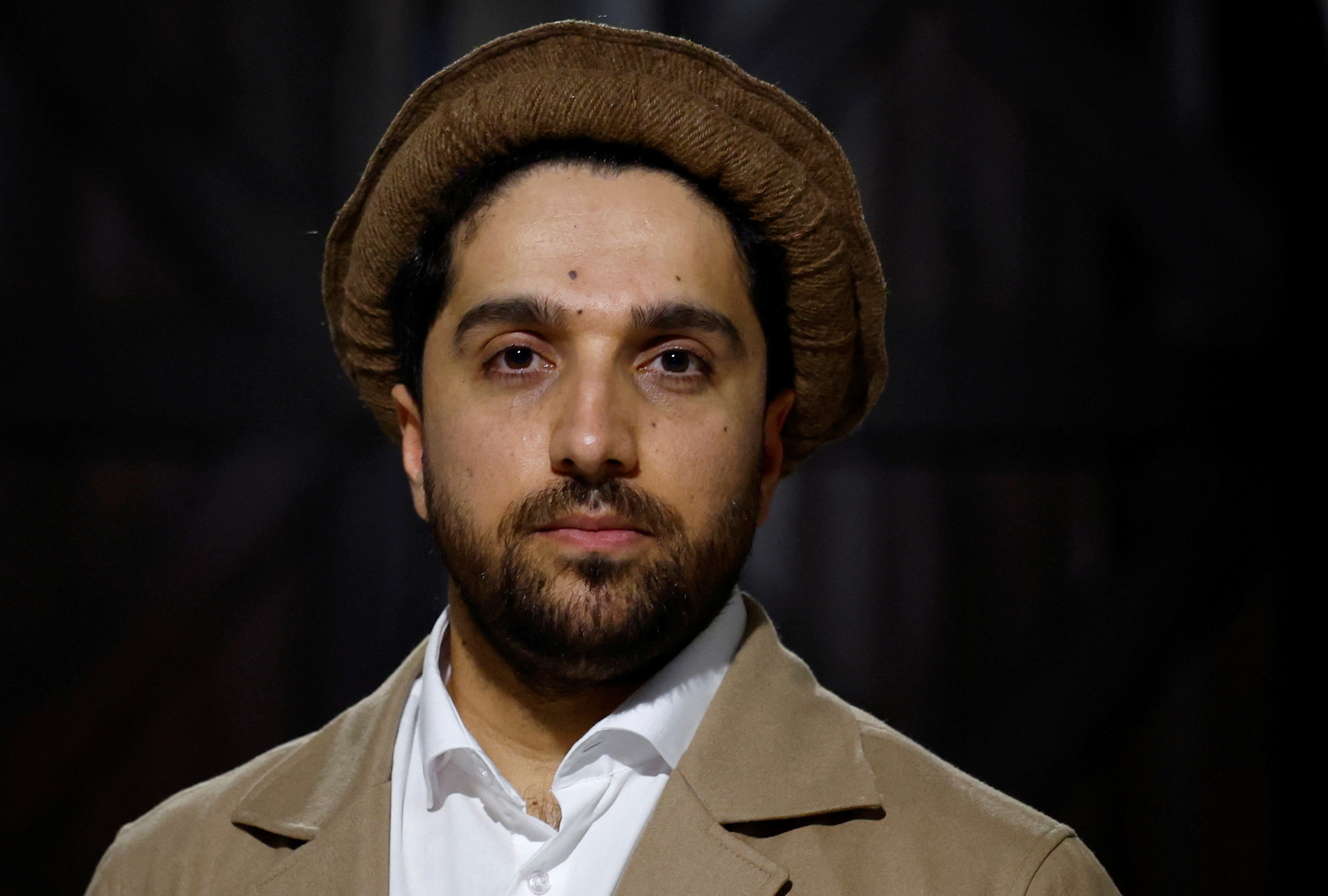 Promising guerrilla warfare, Afghanistan's Massoud says no current talks with Taliban
PHOTO CAPTION: Ahmad Massoud, exiled leader of the National Resistance Front of Afghanistan (NRF) and son of the former anti-Soviet mujahideen commander Ahmad Shah Massoud, poses during an interview for the launching of his new book "Notre liberte" at the Grand Mosque of Paris, France, September 28, 2023. REUTERS/Sarah Meyssonnier
By John Irish

PARIS (Reuters) - There are no talks with the Taliban to negotiate a peace settlement, Afghan anti-Taliban leader Ahmad Massoud said on Thursday, vowing to step up "guerrilla warfare" to bring the hardline Islamists to the negotiating table.

Speaking in an interview in Paris, Massoud, the exiled leader of the National Resistance Front of Afghanistan (NRF), said that the only way for the Taliban to achieve legitimacy would be to hold elections, but there was no prospect of that happening for now.

"The Taliban are refusing any talks of negotiation and they just want the world and the people of Afghanistan to just accept that this is the only way going forward, which it is not," said Massoud, son of the former anti-Soviet mujahideen commander Ahmad Shah Massoud, said late on Thursday.


The NRF groups opposition forces loyal to Massoud. It opposed the Taliban takeover and clashes have occurred since August 2021 between the two sides in the resistance movement's stronghold of Panjshir, north of the capital Kabul.

Massoud, who operates from overseas, said the NRF had been forced to change tactics because it could not fight the well-equipped Taliban conventionally.

"We chose last year a more pragmatic approach and that is guerrilla warfare. That is why you see less of us but more impact," he said, adding that the number of fighters had grown from 1,200 to 4,000.

The 34-year-old, who was in Paris to launch a new book, said his fighters were not receiving any military assistance, but were relying on stocks from the decades of war in the country and needed ammunition.

"It is enough to be a headache for the Taliban, but not to topple them or to create too much pain for them so they come for proper, meaningful talks. So, this is the thing the world must understand," he said.

Massoud dismissed any suggestion of returning to Afghanistan as part of a Taliban reintegration scheme of former officials.

"Those people who left Afghanistan, they left for more than just house or a car. They left for noble causes. They left for some principles," he said.

"If the Taliban announced that they accept elections, today we all can return because this is what we want."

The most recent elections in Afghanistan were held under the U.S.-backed administration which Taliban deposed in August 2021 when Western troops withdrew. The Taliban dissolved the country's elections commission in December 2021.

Many Western governments do not formally recognise the Taliban administration, notably over its treatment of women in the country. But there is little pressure or desire to once again get involved in the country with their focus primarily on the war in Ukraine.

"We try to tell the West that maybe you're busy with Ukraine, but at the same time, you need to pay attention to the situation in Afghanistan because the situation in Afghanistan is a ticking bomb," Massoud said.



(This story has been officially corrected to change the figure of fighters in paragraph 6)







(Reporting by John Irish; Editing by Michael Perry)
MORE FROM THE
OAF NATION NEWSROOM