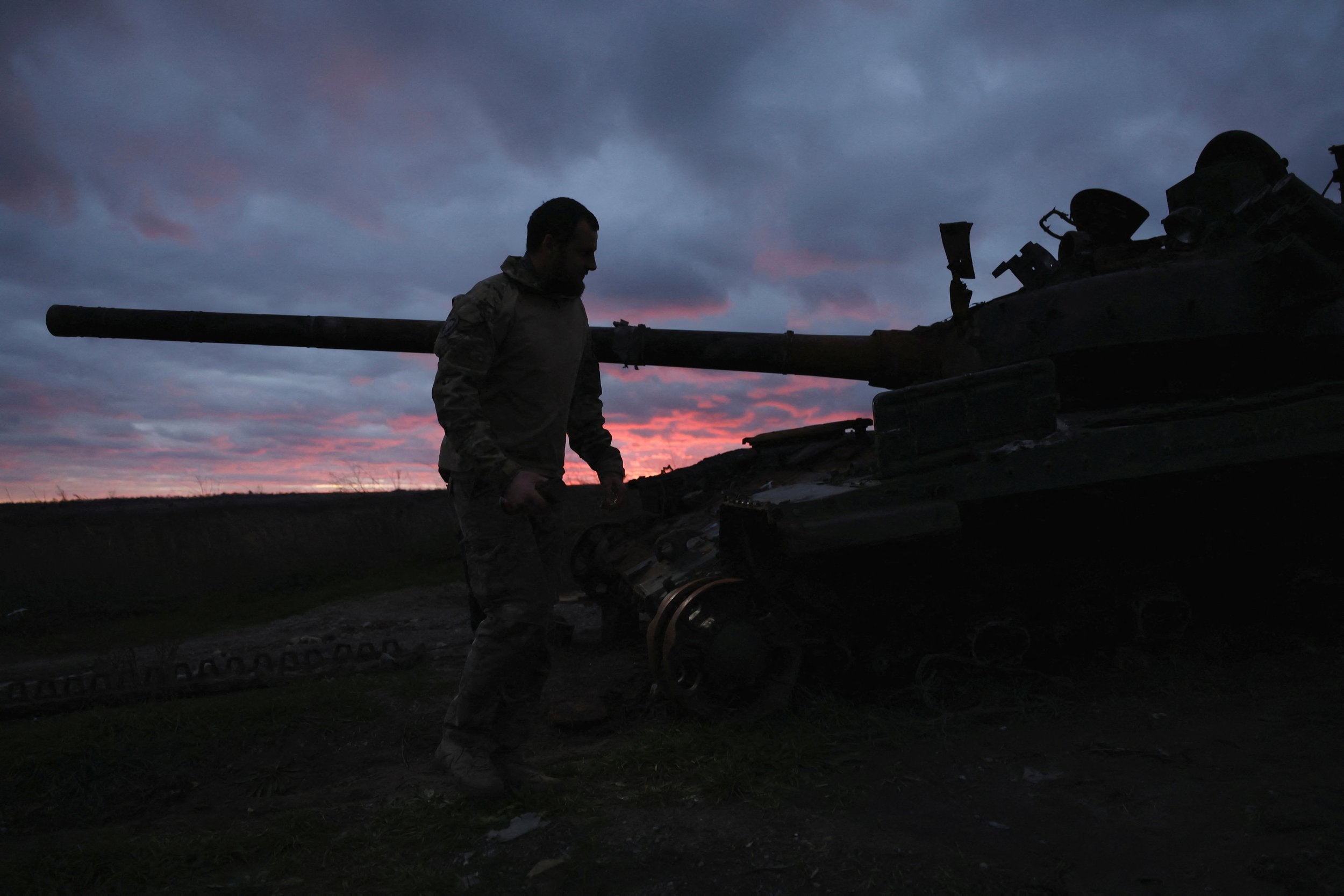 New Russian offensive in Ukraine unlikely to achieve breakthrough, UK says
KYIV (Reuters) - A large Russian force has advanced hundreds of metres in a major new assault on a Ukrainian-held bastion in southeastern Ukraine this week, though it is unlikely to force a significant breakthrough there, Britain said on Tuesday.
Russian officials claimed the advance had secured a foothold in the coal-mining town of Vuhledar. Kyiv has acknowledged heavy fighting there but says it has repelled the push so far while inflicting heavy losses on the attackers.
In an intelligence update offering rare battlefield detail, the British ministry said Russia was attacking the town with a force at least the size of a brigade, a unit normally comprising several thousand troops with a full range of capabilities.
So far, the Russians had likely advanced from the south several hundred metres beyond the Kashlahach River, which it said had marked the front line for months. The small river flows on the edge of the town of Pavlivka, about two kilometres south of Vuhledar.
"There is a realistic possibility that Russia will continue to make local gains in the sector. However, it is unlikely that Russia has sufficient uncommitted troops in the area to achieve an operationally significant breakthrough."
It said Russian commanders were probably trying to develop a new axis of advance, as well as to divert Ukrainian forces from Bakhmut, a city further north that has been the main focus of Russia's offensive for months.
Reuters could not independently confirm the situation in the area.
Vuhledar lies at the southern-most end of the eastern front in Ukraine, overlooking railway lines that supply Russian forces on the adjacent southern front. Ukraine has repelled several Russian attacks on the town since the start of the war eleven months ago.
The Russian assault there comes after Moscow made significant advances around Bakhmut over the past two weeks, its biggest gains since Ukraine took back large chunks of territory in the second half of 2022. Momentum has swung towards Russia in recent weeks after front lines were frozen in place since November.
Military experts say Moscow is determined to make gains in Ukraine in the coming months, before Kyiv receives hundreds of newly pledged Western tanks and armoured vehicles for a counter-attack to recapture occupied territory this year.
Bakhmut, a city which once held 100,000 people, looks increasingly vulnerable after Russia captured the salt-mining town of Soledar to its north around a week ago. Moscow says it has made substantial further gains both on the northern and southern outskirts of Bakhmut; Kyiv says the city itself is not yet in danger of falling, but the fighting there is hard.
REVENGE
Ukrainian President Volodymyr Zelenskiy described Russia's assault in the east as an attempt to exact "revenge" for its earlier losses.
"And I think that they will not be able to provide their society with any convincing positive result in the offensive. I am confident in our army. We will stop them all, little by little, destroy them and prepare our big counteroffensive," he said on Monday.
Kyiv says the Russian assaults of recent weeks have come at huge cost, initially mostly relying on mercenaries, including thousands of convicts recruited from Russian prisons and sent into battle in human waves without proper training or equipment.
But Russia's call-up of hundreds of thousands of reservists late last year means Moscow has now been able to reconstitute regular military units exhausted or depleted earlier in the war.
The British defence ministry statement said the assault on Vuhledar was led by a unit of Russian naval infantry that had tried and failed to attack the town in November.
F-16: BIDEN SAYS NO
Since winning the Western pledge for tanks after months of lobbying, Kyiv has pressed on with further requests for arms, including calls for jet fighters such as U.S. F-16s. Neither side has been able to secure control of the skies over Ukraine.
The West has so far refused to send weapons that could be used to attack deep inside Russia, a line countries still seem unwilling to cross. U.S. President Joe Biden responded with a flat "No" when asked by reporters at the White House on Monday if Washington would send F-16s.
Still, Ukraine has held out hope. Defence Minister Oleksiy Reznikov was due in Paris on Tuesday to meet President Emmanuel Macron, who told reporters in The Hague on Monday that "by definition nothing is excluded" when it comes to military assistance.
Macron said any such move to send jets would depend on factors including the need to avoid escalation and assurances that the aircraft would not "touch Russian soil".
Polish Prime Minister Mateusz Morawiecki also did not rule out a possible supply of F-16s to neighbouring Ukraine, in response to a question from a reporter before Biden spoke.
Morawiecki said in remarks posted on his website that any such transfer would take place "in complete coordination" with NATO countries. Poland has long pushed for more aggressive Western military support for Ukraine.
(Reporting by Reuters bureaus; Writing by Peter Graff; Editing by Frank Jack Daniel)
MORE FROM THE
OAF NATION NEWSROOM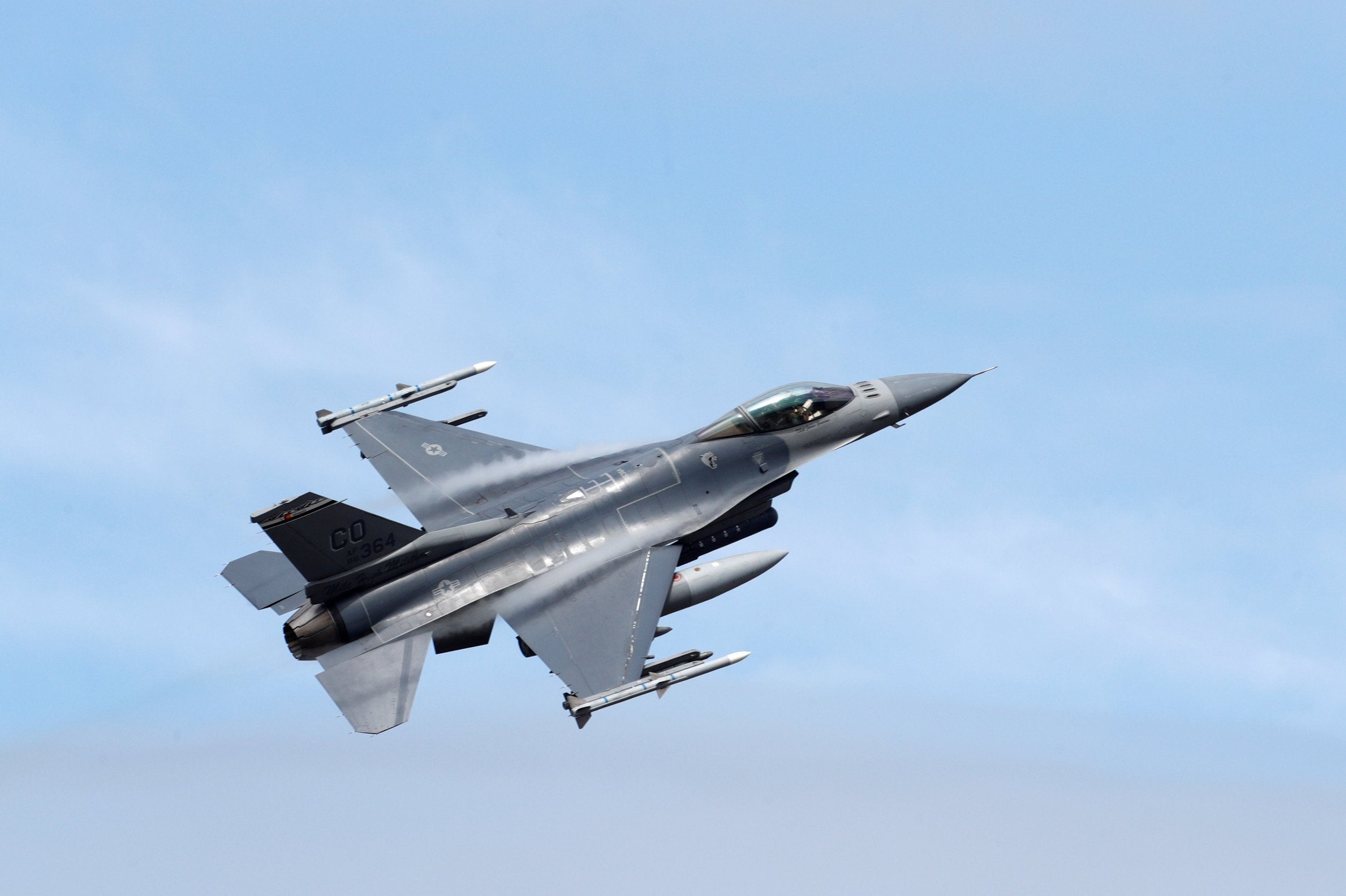 White House says no F-16s for Ukraine
KYIV, Ukraine/WASHINGTON (Reuters) -The United States will not provide the F-16 fighter jets that Ukraine has sought in its fight against Russia, President Joe Biden said on Monday, as Russian ...
Read more