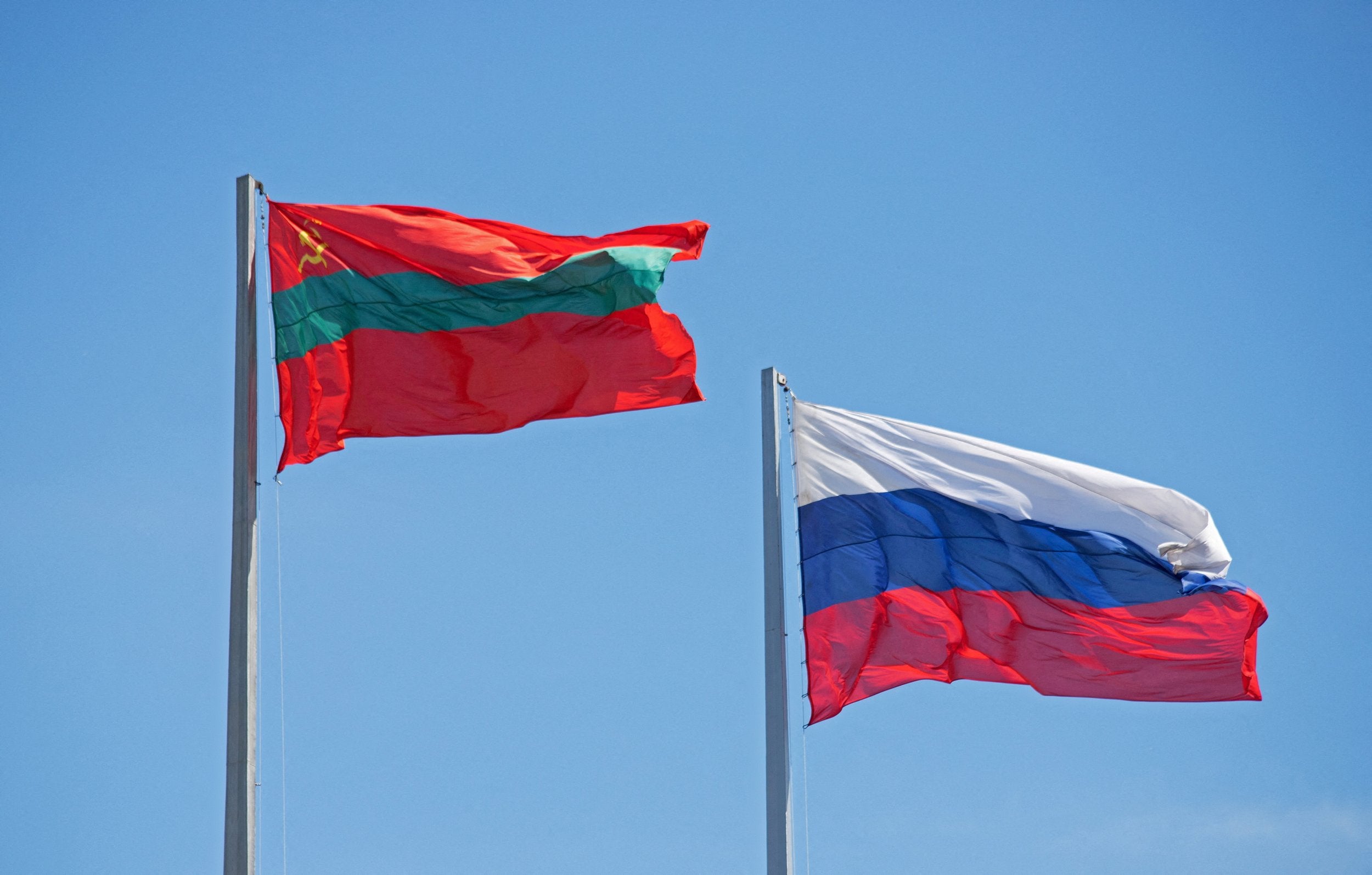 Moscow tells West not to threaten Russian troops in Moldovan region, says Ukraine planning to invade
(Reuters) -Russia told the West on Friday that it would view as an attack on itself any actions that threatened Russian peacekeepers in Moldova's breakaway Transdniestria region, one day after Moscow accused Ukraine of planning an invasion.
In Kyiv, President Volodymyr Zelenskiy rejected Moscow's assertion that Ukraine wanted to take over the region.
The warning comes amid increased concerns in Moldova, a small ex-Soviet republic bordering Ukraine, of a possible Russian threat. Its pro-European president, Maia Sandu, this month accused Moscow of plotting a coup.
On Thursday, Russia accused Kyiv of planning to invade Transdniestria, which borders Ukraine. The mainly Russian-speaking territory broke from Moldova's control in 1990, a year before the collapse of the Soviet Union.
"We warn the United States, NATO member states and their Ukrainian wards against taking yet another reckless step," Russia's foreign ministry.
"Any action that threatens their security will be considered under international law as an attack on the Russian Federation."
There are around 1,700 Russian troops in Transdniestria, which has a population of roughly 440,000.
Zelenskiy told a news conference that Russia was engaging on constant provocations.
"They clearly understand that we respect the territorial integrity of Moldova and we believe the territory of Transdniestria is the territory of the independent state of Moldova," he said.
Moldova's defence ministry has dismissed Russia's claims of a Ukrainian troop build-up.
"We note that there are currently no direct threats to the state's military security... If possible threats to the security of the country are identified, the ministry will immediately inform the public," the Moldovan ministry said.
"The false information being spread is intended to cause panic and confusion among the population on both banks of the Dniester river. We urge citizens to remain calm."
Zelenskiy last week said it was "obvious" Ukraine was not the last country in Moscow's sights and that the Kremlin was thinking about ways to "strangle" Moldova.
(Reporting by Caleb Davis, Alexander Tanas and Dan Peleschuk; Editing by David Ljunggren and Alistair Bell)
MORE FROM THE
OAF NATION NEWSROOM