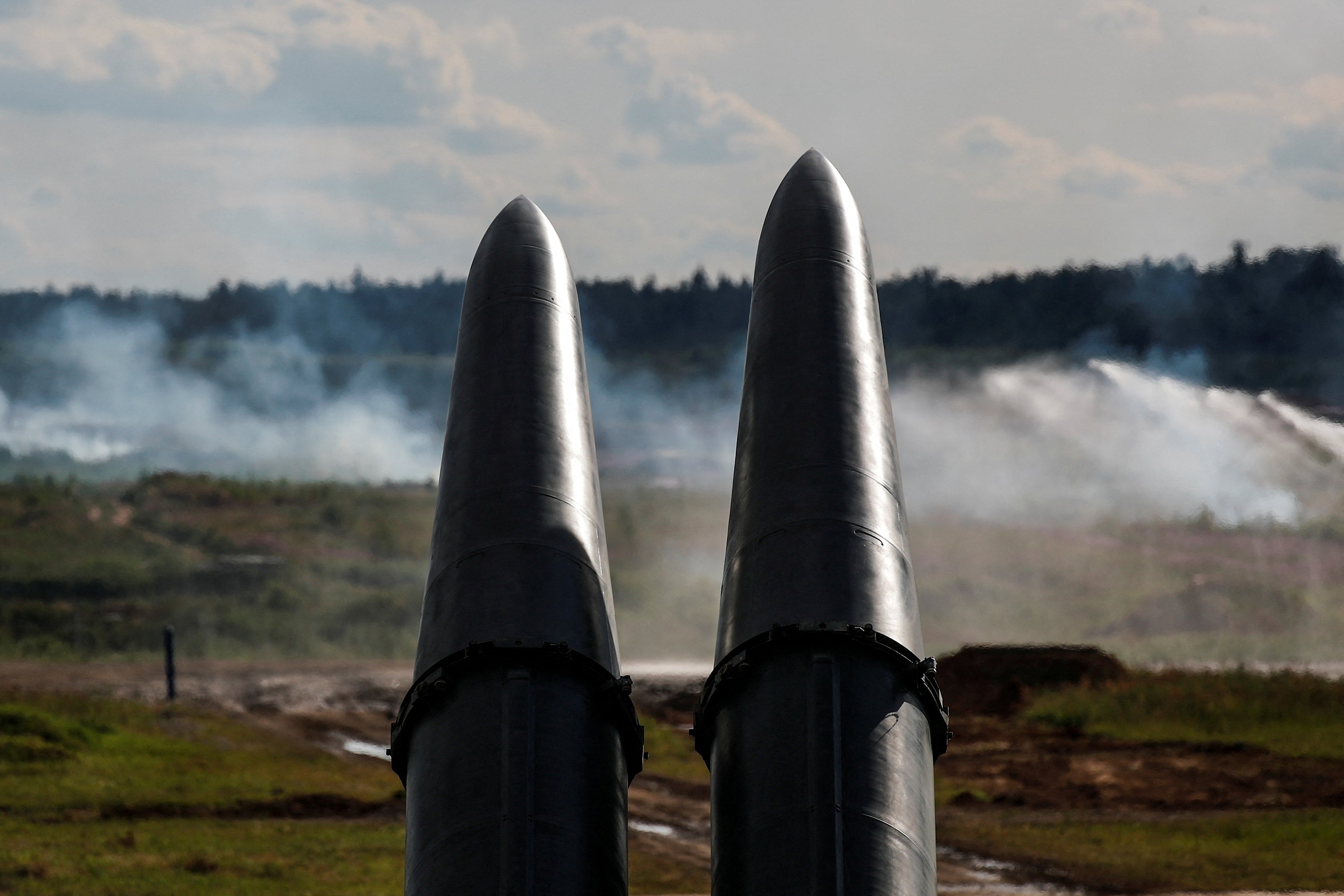 Moscow signs deal to put nuclear weapons in Belarus, stay under Russian control
PHOTO CAPTION: Illustrative photo — 9М723 missiles, part of Iskander-M missile complex, are seen during a demonstration at the International military-technical forum ARMY-2019 at Alabino range in Moscow Region, Russia June 25, 2019. REUTERS/Maxim Shemetov/File Photo
MOSCOW (Reuters) - Russia and Belarus signed a deal on Thursday to formalise the deployment of Russian tactical nuclear missiles on Belarusian territory, a step Moscow said was driven by rising tensions with the West.
"In the context of an extremely sharp escalation of threats on the western borders of Russia and Belarus, a decision was made to take countermeasures in the military-nuclear sphere," TASS news agency quoted Russian Defence Minister Sergei Shoigu as saying.
The deployment of the missiles was first announced by President Vladimir Putin in March. Since invading Ukraine last year, Putin has said repeatedly that Russia would be ready to use nuclear weapons if needed to defend its "territorial integrity".
NATO said at the time it did not see any need to adjust its own nuclear posture, though it said Putin's nuclear rhetoric was "dangerous and irresponsible". Ukraine said Russia's ally Belarus had been "taken hostage" by Moscow.
Moscow will retain control over the weapons and any decisions on their use, Shoigu said.
TASS quoted him as saying that Iskander-M missiles, which can carry conventional or nuclear warheads, had been handed to the Belarusian armed forces, and some Su-25 aircraft had been converted for the possible use of nuclear weapons.
"Belarusian servicemen have received the necessary training in Russian training centres," Shoigu was quoted as saying.
He added that the agreements signed with his Belarusian counterpart covered the procedure for establishing a "special storage facility for nuclear weapons onBelarusian territory."
Tactical nuclear weapons refer to lower-yield weapons designed for battlefield use, as opposed to strategic ones capable of wiping out entire cities. Russia has not disclosed how many tactical nuclear weapons it has.
(Reporting by Reuters; Writing by Mark Trevelyan; Editing Peter Graff)
MORE FROM THE
OAF NATION NEWSROOM