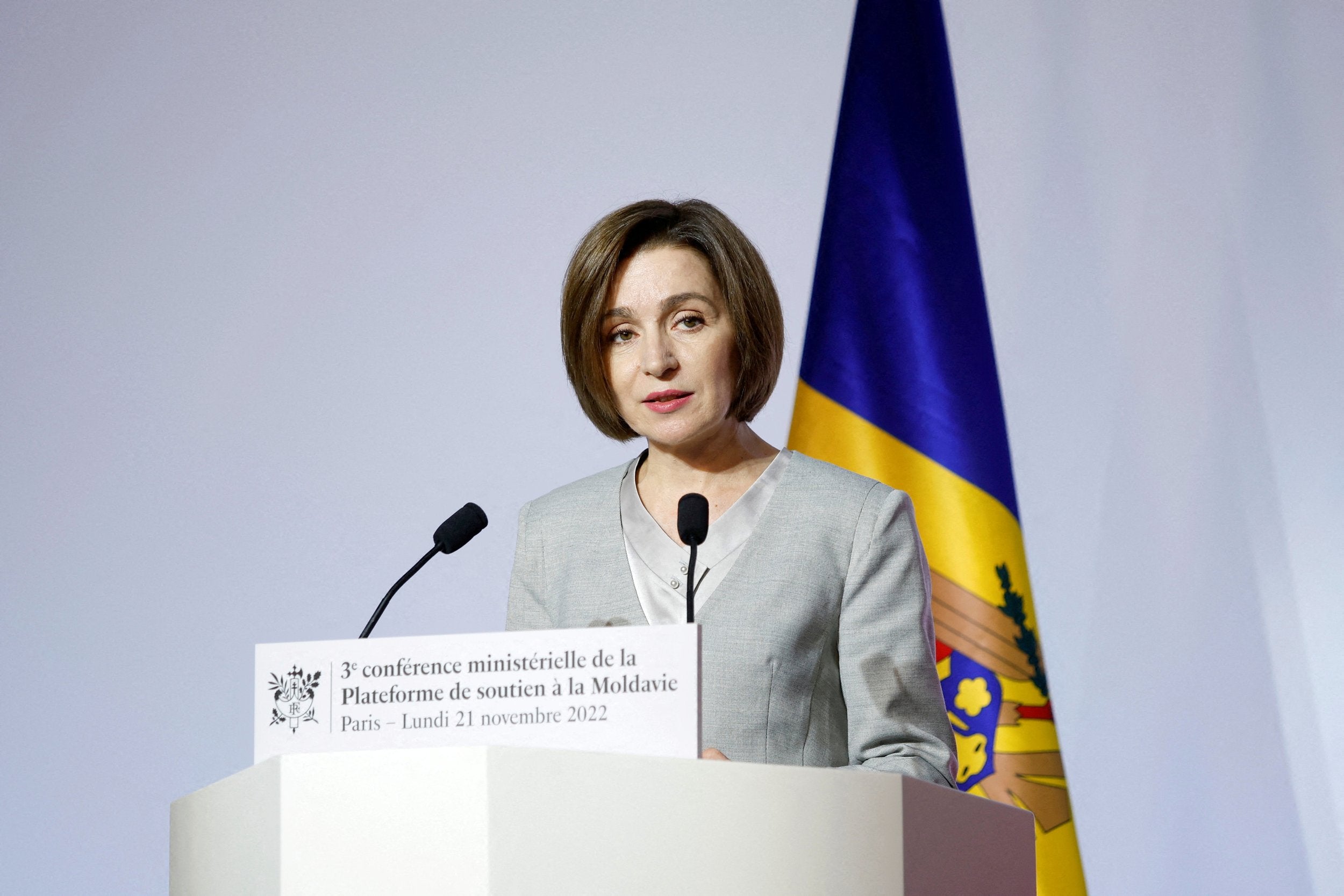 Moldovan president warns of Russian plot to topple leadership
CHISINAU (Reuters) - Moldova's president accused Russia on Monday of planning to use foreign saboteurs to bring down her tiny country's leadership, stop it joining the European Union and use it in the war against Ukraine.
President Maia Sandu made her comments after Ukrainian President Volodymyr Zelenskiy said last week his country had uncovered a Russian intelligence plan "for the destruction of Moldova", and days after the country's government resigned.
Sandu, whose country borders Ukraine, has repeatedly expressed concern about Moscow's intentions towards the former Soviet republic and about the presence of Russian troops in the breakaway Transdniestria region.
She said the plan involved citizens of Russia, Montenegro, Belarus and Serbia entering Moldova to try to spark protests in an attempt to "change the legitimate government to an illegal government controlled by the Russian Federation."
"The Kremlin's attempts to bring violence to Moldova will not work. Our main goal is the security of citizens and the state. Our goal is peace and public order in the country," Sandu told a news briefing.
Russia denied last year wanting to intervene in Moldova after authorities in Transdniestria said they had been targeted by a series of attacks.
(Reporting by Alexander Tanas, Editing by Timothy Heritage)
MORE FROM THE
OAF NATION NEWSROOM