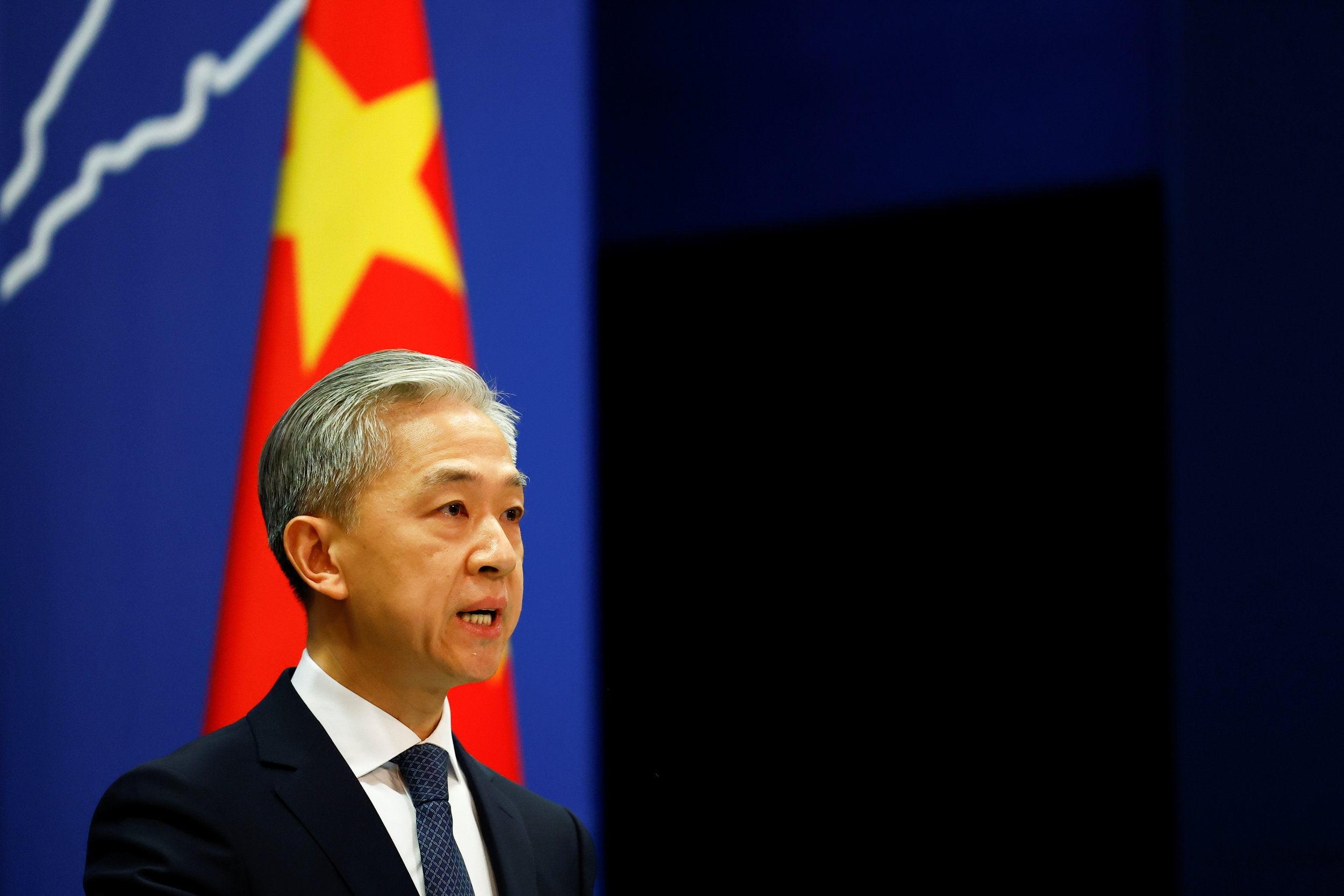 China says US flew high-altitude balloons over its airspace
BEIJING/WASHINGTON (Reuters) -China said on Monday that U.S. high altitude balloons had flown over its airspace without permission more than 10 times since the beginning of 2022, drawing a swift denial from Washington.
China's accusation widened a dispute with the United States that began last weekend after the U.S. military shot down what it says was a Chinese spy balloon, prompting top U.S. diplomat Antony Blinken to cancel a trip to Beijing designed to ease tensions.
"Since last year, the U.S.'s high-altitude balloons have undergone more than 10 illegal flights into Chinese airspace without the approval of the relevant Chinese departments," Chinese foreign ministry spokesperson Wang Wenbin said at a regular briefing in Beijing in response to a question.
Wang did not specifically describe the balloons as military, or for espionage purposes and did not provide further details.
The White House promptly denied China's accusation, which National Security Council spokeswoman Adrienne Watson dismissed as an effort at damage control by Beijing.
"Any claim that the U.S. government operates surveillance balloons over the PRC (People's Republic of China) is false," she said in a statement.
"It is China that has a high altitude surveillance balloon program for intelligence collection, connected to the People's Liberation Army, that it has used to violate the sovereignty of the United States and over 40 countries across five continents," she said in a statement.
China has failed to offer "any credible explanations" for the intrusions, she added.
Earlier, national security spokesman John Kirby said in a television interview: "Just absolutely not true. We are not flying balloons over China."
The U.S. Defense Department did not immediately respond to a request for comment.
China's assertion comes after the United States shot down what it called a Chinese surveillance balloon off the coast of South Carolina on Feb. 4 after it had drifted across the continental United States for days.
China said the balloon was a civilian research craft that had mistakenly blown off course and accused the United States of overreacting.
In recent days, the U.S. military has shot down three other flying objects over North America, most recently on Sunday, when an octagonal object was downed over Lake Huron, the Pentagon said.
Wang said he had no information on the latest three objects shot down by the United States.
(Reporting by Martin Quin Pollard in Beijing, Doina Chiacu in Washington; Writing by Tony Munroe; Editing by Alex Richardson and Sharon Singleton)
MORE FROM THE
OAF NATION NEWSROOM