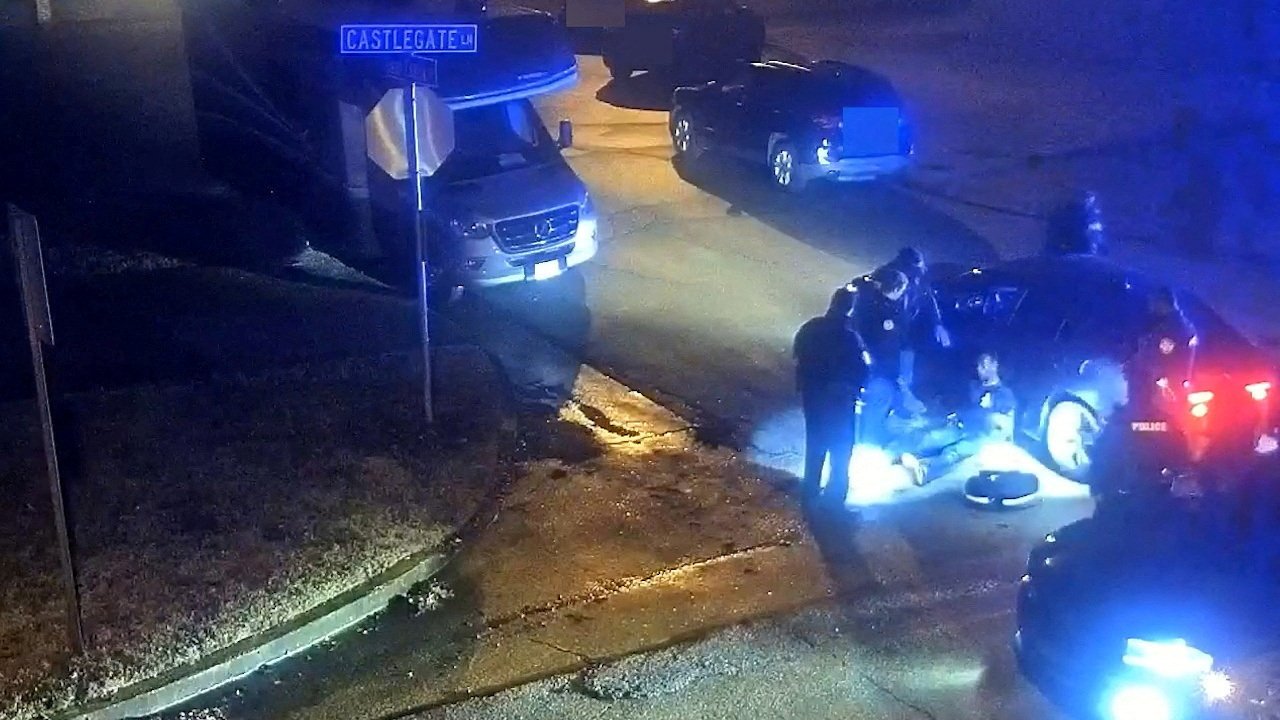 Memphis police due in court to issue pleas in death of Tyre Nichols
MEMPHIS, Tenn. (Reuters) - Five fired Memphis police officers are due in court on Friday to enter their pleas against second-degree murder charges stemming from the beating of Tyre Nichols, a Black man who died three days later.
Police video captured images of the officers beating and kicking Nichols, hitting him with a baton, spraying him with pepper spray and firing a stun gun at him on Jan. 7 following a traffic stop, sparking outrage and renewing the national conversation about race relations and police brutality.
The five officers, all out on bail, are expected to plead not guilty to charges of second-degree murder, aggravated assault, aggravated kidnapping, official misconduct and official oppression in the arraignment hearing set for 9 a.m. CST (1500 GMT) at Shelby County Criminal Court.
All five officers - Tadarrius Bean, Demetrius Haley, Emmit Martin, Desmond Mills Jr. and Justin Smith - are Black. They have been fired from the police force and the special unit they were a member of has been disbanded.
A sixth, white officer has also been fired, as have three fire department emergency medical technicians who arrived after Nichols was beaten. Two Shelby County sheriff's deputies who responded to the scene were suspended five days without pay.
Nichols, 29, a father, avid skateboarder and student of photography, attempted to converse with police as they shouted orders and threatened him with violence during the ordeal.
"You guys are really doing a lot right now. I'm just trying to go home," Nichols said at one point, sitting on the street as police tried to subdue him.
"Stop. I'm not doing anything," Nichols said, just before breaking free and running.
When police caught up to him, he was beaten while restrained, clubbed with a baton, and kicked while on the ground.
Less than 100 yards (meters) from home, he called out for his mother several times.
Officers on the video said Nichols had swerved through traffic dangerously, and one said Nichols attempted to grab his gun during the scrum.
After the hearing, civil rights attorney Ben Crump, who represents Nichols' family, is scheduled to address the media.
Crump has represented victims' families in some of America's highest profile cases where African Americans have died at the hands of police. Crump helped the families of George Floyd and Breonna Taylor win multimillion-dollar settlements from the cities of Minneapolis and Louisville, respectively.
(Reporting by Daniel Trotta; Editing by Stephen Coates)
MORE FROM THE
OAF NATION NEWSROOM