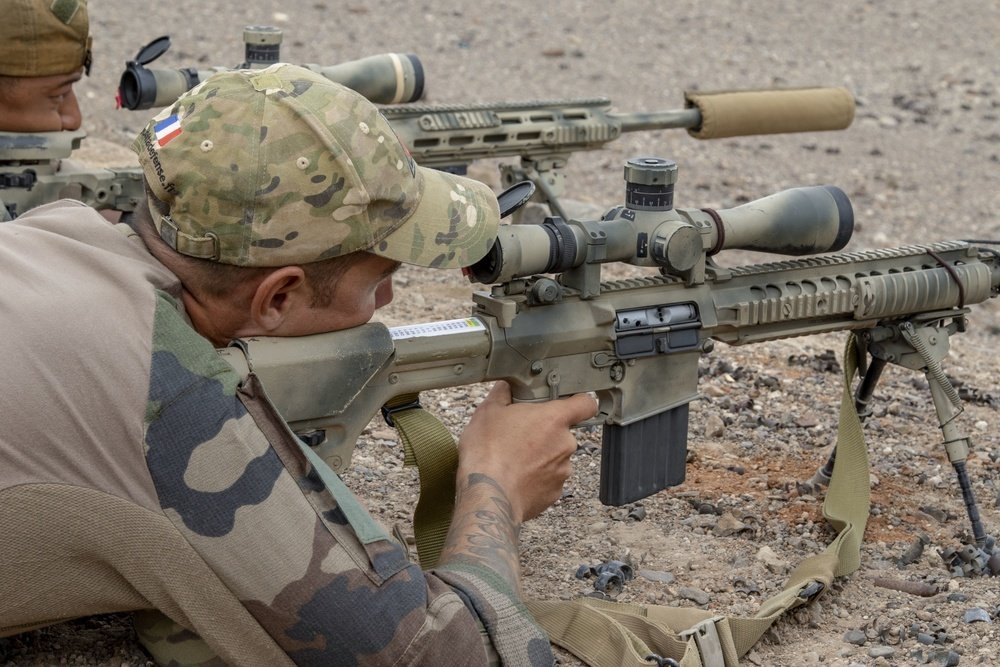 Macron says French bases in Africa to be co-run with host nations
PARIS/LIBREVILLE (Reuters) -President Emmanuel Macron said on Monday that France's military bases in Africa will gradually be co-run with their host nations, after Paris suffered a series of setbacks in its former sphere of influence.
In a speech ahead of a trip to four African countries this week, Macron said France's military will become less visible and the number of soldiers reduced, in an effort to defuse tensions in West Africa, where anti-French sentiment is on the rise.
"The bases as they exist now are a heritage from the past," he told reporters at the Elysee palace in Paris two days before flying to Gabon, the first country of a tour that will also take him to nations that were not former French colonies, including Angola and the Democratic Republic of Congo.
"These bases will not be closed but re-organised," he said, adding that the new bases or "academies" will start to gradually be "africanised" and ran in conjunction with African and European partners.
The tour comes just over a week after Burkina Faso booted out French troops and ended a military accord that allowed France to fight insurgents in the West African nation, becoming the latest African country to reject Paris' help.
France withdrew its forces from Mali last year after the junta there started working with Russian military contractors.
Russia's Wagner Group has also deployed in the Central African Republic, prompting fears of a domino effect in Paris at a time Western countries are trying to lobby the global south against Russia over its invasion of Ukraine.
Macron said he was "proud" of France's military record in Mali, and would not allow the country to be made a scapegoat for a worsening of the security situation in the Sahel, where Islamists insurgents have made progress.
"France's role is not to fix all the problems in Africa," he said.
Macron also said that African nations would eventually stop turning to the Wagner Group as they would see that it only sows misery.
"It's a group of criminal mercenaries, the life insurance of failing regimes and putschists," he said.
Macron has accused Russia of feeding anti-French propaganda in Africa to serve "predatory" ambitions.
On Monday, he said he refused to be drawn into an outdated competition between predatory powers and felt "no nostalgia for Francafrique", the murky links between France and its former colonies that sometimes saw Paris support autocratic regimes.
"But I don't want to leave an absence or void after that," he said, urging French companies to bid for contracts there and be more respectful of African nations by sending top executives to negotiate them and not lower-ranking managers.
During the trip, Macron will focus on the environment and will participate in a summit on forests in Gabon, as well as meet African artists.
(Reporting by Michel Rose, Sudip Kar-Gupta and Layli Foroudi in Paris and Elizabeth Pineau in Libreville; Editing by Christina Fincher)
MORE FROM THE
OAF NATION NEWSROOM