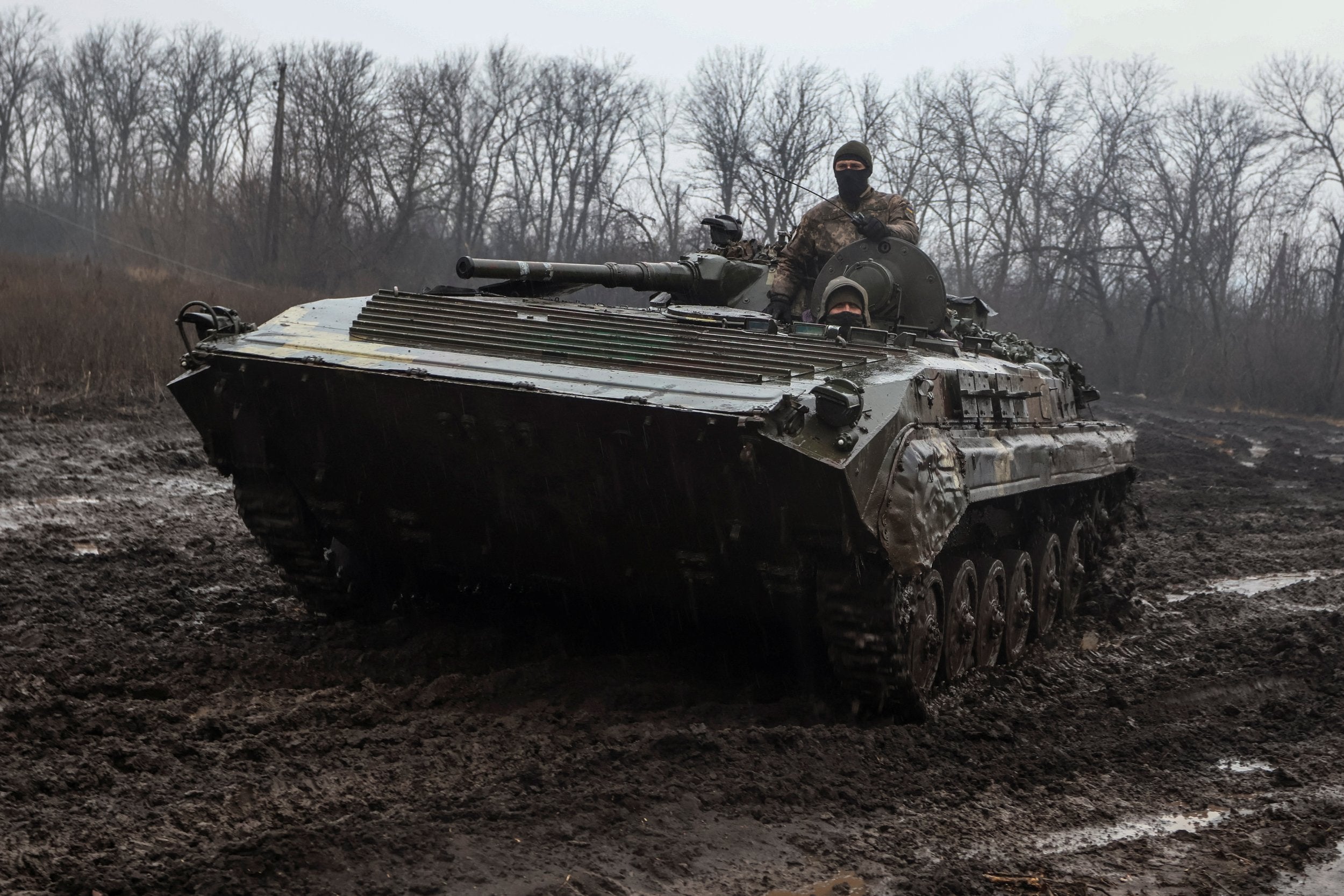 US does not see significant near-term Russian gains in Ukraine, Pentagon official says
By Patricia Zengerle and Idrees Ali
WASHINGTON (Reuters) - The United States does not expect Russia to make significant territorial gains in Ukraine in the near-term, a senior Pentagon official said on Tuesday, describing the front lines in the year-long war as a "grinding slog."
Despite failing to take Kyiv early in the war and despite its many battlefield setbacks, Russia still controls about a fifth of Ukrainian territory. Kyiv has so far ruled out talks with Moscow and has demanded that Russian troops withdraw to Ukraine's borders as of 1991 - the year the Soviet Union collapsed.
Russian forces on Tuesday pressed forward their weeks-long drive to encircle and capture the eastern Ukrainian city of Bakhmut where the commander ofUkraine's ground forces described the situation as "extremely tense."
"You may see small portions of territory change hands in the coming weeks and months. I do not think that there's anything I see that suggests the Russians can sweep across Ukraine and make significant territorial gains anytime in the next year or so," Colin Kahl, the U.S. under secretary of defense for policy, told a House of Representatives hearing.
Kahl made the remarks during a hearing focused on oversight of the billions of dollars in military aid Washington has provided to Kyiv.
President Joe Biden's administration has provided nearly $32 billion in military assistance to Ukraine since Russia's invasion a year ago, including drones, long-range artillery systems and air defense capabilities.
In October, the U.S. restarted on-site inspections in Ukraine to help keep track of the billions of dollars of weapons being provided to Kyiv.
One of the weapons the U.S. has not provided -- despite public appeals by Ukrainian officials -- are F-16 fighter jets.
Kahl was asked repeatedly by lawmakers about sending the jets to Ukraine.
Biden has ruled out the fighter jets for now and Kahl said it could take 18-24 months to deliver existing F-16s, with new ones taking months longer.  
He added that Ukraine wanted the jets but it was not its top priority.
"It is a priority for the Ukrainians, but it is not one of their top three priorities," Kahl said.
(Reporting by Patricia Zengerle and Idrees Ali; Editing by Chizu Nomiyama and Andrea Ricci)
MORE FROM THE
OAF NATION NEWSROOM