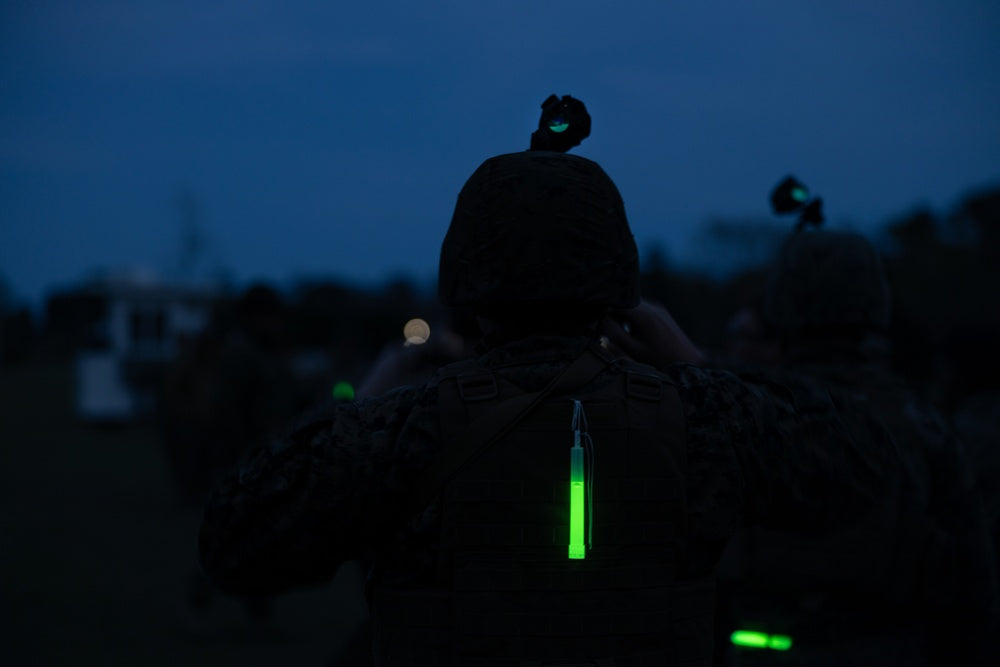 LGBTQ+ veterans sue US military, allege biased discharges
PHOTO CAPTION: Representational photo — U.S. Marines prepare tactical equipment before conducting night time live fire shooting drills at Marine Corps Base (MCB) Camp Lejeune, N.C., March 11, 2023. (U.S. Marine Corps photo by Cpl. Antonino Mazzamuto via U.S. Defense Visual Information Distribution Service)
By Daniel Wiessner

(Reuters) - A new lawsuit accuses the U.S. military of discriminating against as many as 35,000 veterans who were barred from serving because of their sexual orientation by failing to grant them honorable discharges.

Five LGBTQ veterans filed the proposed class action in San Francisco federal court on Tuesday, seeking to force the U.S. Department of Defense to upgrade veterans to honorable discharges and remove their sexual orientation from military paperwork.

A Pentagon policy adopted in 1993 known as "Don't Ask, Don't Tell" barred openly gay, lesbian and bisexual people from military service and allowed for the discharge of LGBTQ people who revealed their sexual orientation.


About 14,000 people were discharged from the military under the policy, which was repealed in 2011. More than 20,000 others had been discharged since 1980 because of their actual or perceived sexual orientation, according to the new lawsuit.

Discharges listed as "other than honorable" can bar veterans from receiving various benefits including healthcare, loans, job opportunities and tuition assistance.

The plaintiffs in Tuesday's lawsuit say that maintaining the status of veterans discharged under Don't Ask, Don't Tell violates their constitutional rights to due process and equal protection.

The Department of Defense did not immediately respond to a request for comment on Wednesday.

The department has previously said that it has conducted outreach campaigns to inform veterans of existing procedures to seek updates to their records, and has partnered with the U.S. Department of Veterans Affairs (VA) to make the process easier.

The plaintiffs in the lawsuit said the process of requesting updated records can take years and is complex, requiring veterans to hire lawyers and "relive the trauma of their discharge."

The lawsuit seeks an order requiring the Department of Defense to conduct a comprehensive review of discharges based on sexual orientation and grant honorable discharges when appropriate.



(Reporting by Daniel Wiessner in Albany, New York; Editing by Bernadette Baum)
MORE FROM THE
OAF NATION NEWSROOM