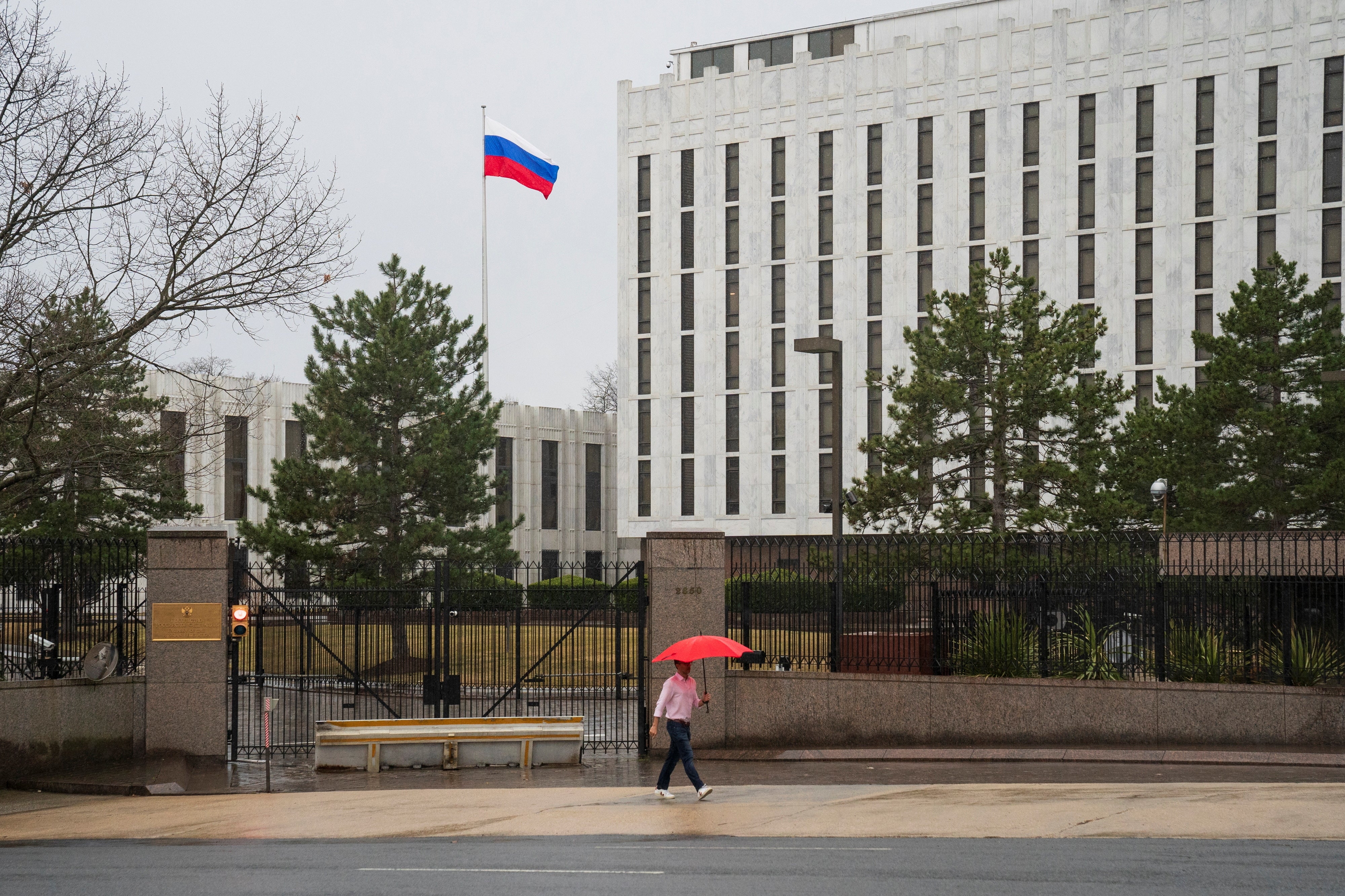 Last remnants of US-Russia arms control disappearing, Kremlin says
A pedestrian walks with an umbrella outside the Embassy of the Russian Federation, near the Glover Park neighborhood of Washington, U.S., February 22, 2022. REUTERS/Tom Brenner/FIle Photo
(Reuters) -The Kremlin said on Friday that the "last remnants" of arms control agreements between Russia and the United States were disappearing, after a group of U.S. Republican lawmakers on Thursday introduced a bill to scrap the New START treaty on nuclear arms.
Russian President Vladimir Putin earlier this year suspended Russia's participation in the treaty, which caps the number of strategic nuclear warheads that the United States and Russia can deploy.
"We can now only state with regret that there are no serious, substantive contacts on these issues between Moscow and Washington," Kremlin spokesman Dmitry Peskov told reporters.
"Let's just say that the last remnants of the international legal framework in this area are slipping away."
(Reporting by Reuters; Editing by Mark Trevelyan)
MORE FROM THE
OAF NATION NEWSROOM