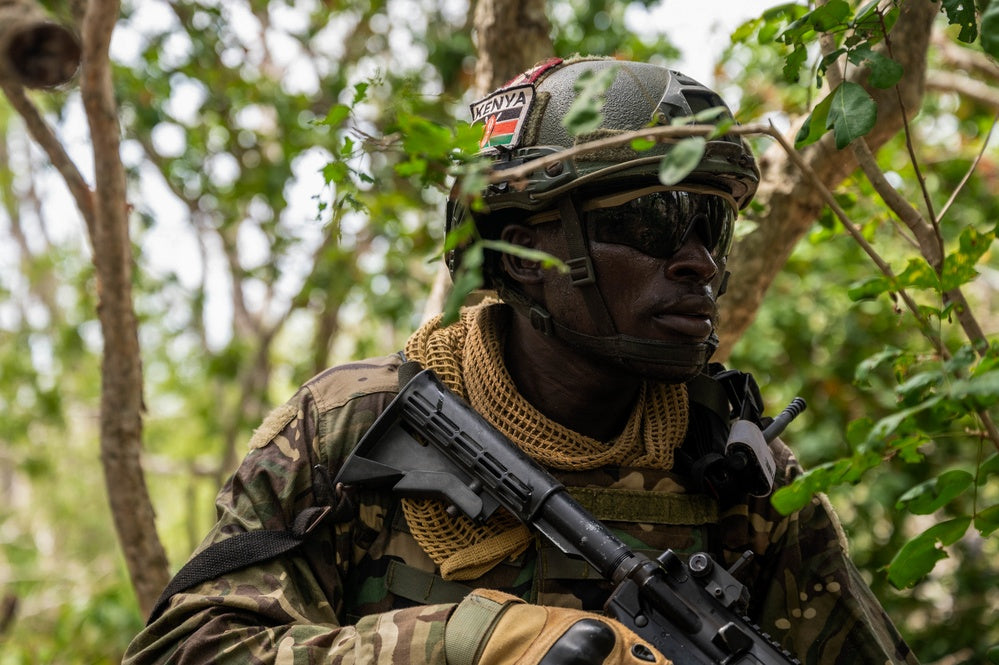 Kenya says it is ready to lead multinational force to Haiti
PHOTO CAPTION: A Kenyan Defense Force soldier pauses on patrol during an exercise with U.S. Army soldiers assigned to the Combined Joint Task Force — Horn of Africa to evaluate his surroundings, Feb. 3, 2022. (U.S. Air Force photo by SSgt Amy Younger via U.S. Defense Visual Information Distribution Service)
NAIROBI (Reuters) - Kenya is ready to lead a multinational force into Haiti, which is experiencing a surge in violence between police and gangs, its foreign minister said on Saturday.

An escalation of violence by Haiti's armed gangs is driving a humanitarian crisis that has displaced tens of thousands of people.

Earlier this month, U.N. Secretary-General Antonio Guterres appealed to the Security Council and major potential contribution countries to act fast to create the conditions for the deployment of multinational force to Haiti.

"At the request of Friends of Haiti Group of Nations, Kenya has accepted to positively consider leading a Multi-National Force to Haiti," Foreign Minister Alfred Mutua said in a statement.


"Kenya's commitment is to deploy a contingent of 1,000 police officers to help train and assist Haitian police restore normalcy in the country and protect strategic installations."

Haiti's foreign ministry did not immediately reply to a request for comment.

Mutua said the planned deployment from Kenya is still subject to getting a U.N. Security Council mandate and Kenyan authorisations.

"An Assessment Mission by a Task Team of the Kenya Police is scheduled within the next few weeks," he said.



(Reporting by George Obulutsa; additional reporting by Valentine Hilaire in Mexico City; editing by Giles Elgood)
MORE FROM THE
OAF NATION NEWSROOM