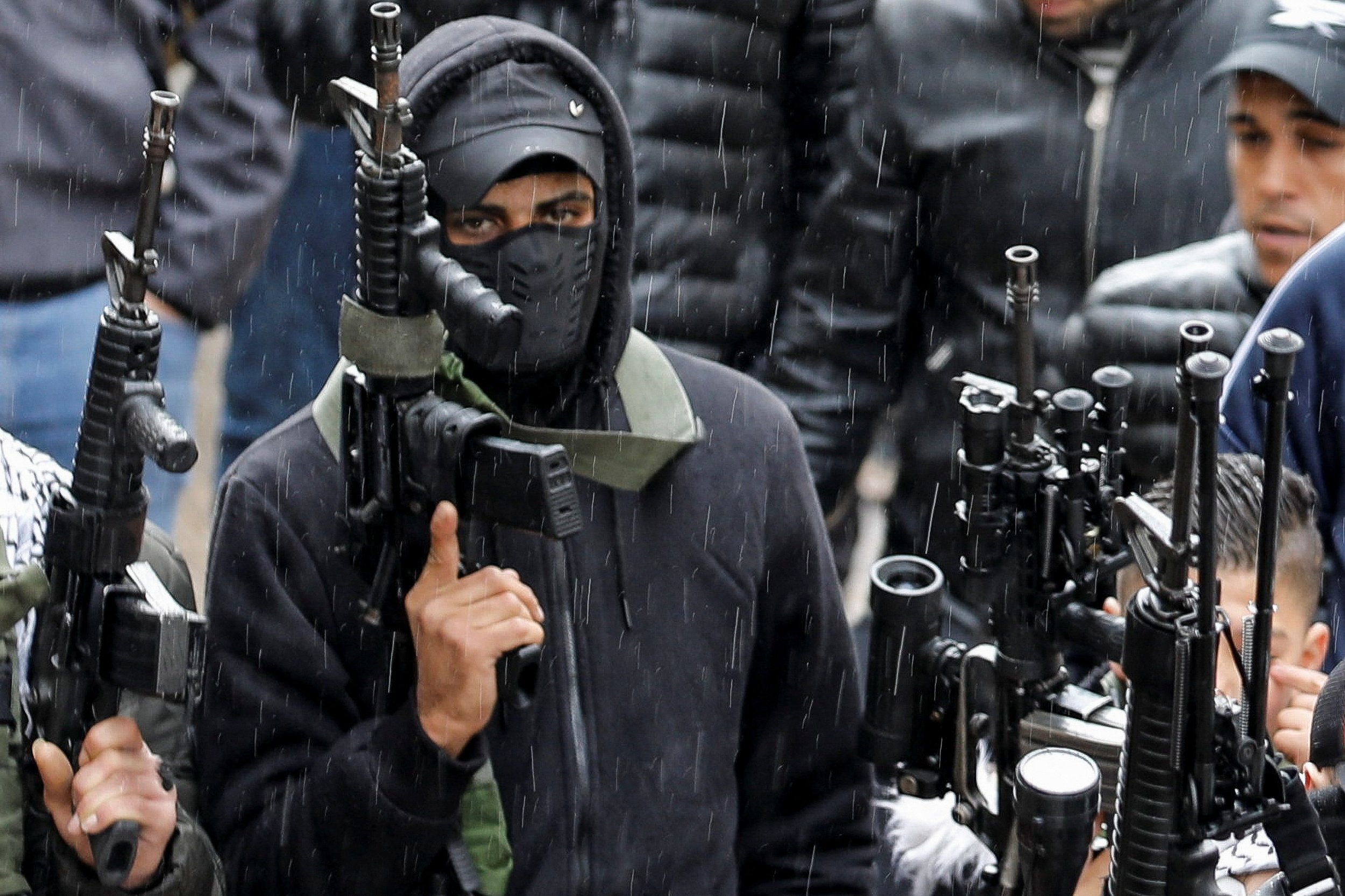 Israeli forces kill Palestinian teen in West Bank firefight
RAMALLAH, West Bank (Reuters) -Israeli forces killed a 17-year-old Palestinian on Tuesday during a raid in the occupied West Bank, the Palestinian health ministry said, and the army described him as a gunman who had fired on troops.
Hamzeh al-Ashkar was shot in the face by soldiers who raided the northern city of Nablus at around dawn, the ministry said.
"He was armed and was firing on the (Israeli) forces," a military spokesperson said when asked about the incident.
The Den of Lions, a group of Nablus fighters with loose factional affiliations, said some of its members exchanged fire with Israeli forces who had "stormed a housing area".
The group said the killed teenager was from the Askar refugee camp near Nablus but did not claim him as a member.
Also early on Tuesday, Israeli forces arrested at least 18 Palestinians in the northern West Bank town of Burqin near Jenin, the Palestinian Prisoners Club advocacy group said.
The operations come during a time of heightened tensions that have drawn fears of a further escalation in violence.
On Jan. 27, a Palestinian gunman killed seven people near a synagogue in East Jerusalem, a day after an Israeli raid in the West Bank city of Jenin in which 10 Palestinians, including eight gunmen, were killed.
The Palestinian health ministry said at least 42 Palestinians, civilians and militants, have been killed by Israeli forces and settlers since Jan. 1.
Israel says the raids are a security measure targeting suspected militants. Palestinians consider the raids a form of collective punishment and say they are fighting against decades of Israeli occupation.
The violence has prompted calls for calm on both sides from the United States and international organisations including the United Nations.
(Reporting by Ali Sawafta; Editing by Robert Birsel and Andrew Heavens)
MORE FROM THE
OAF NATION NEWSROOM