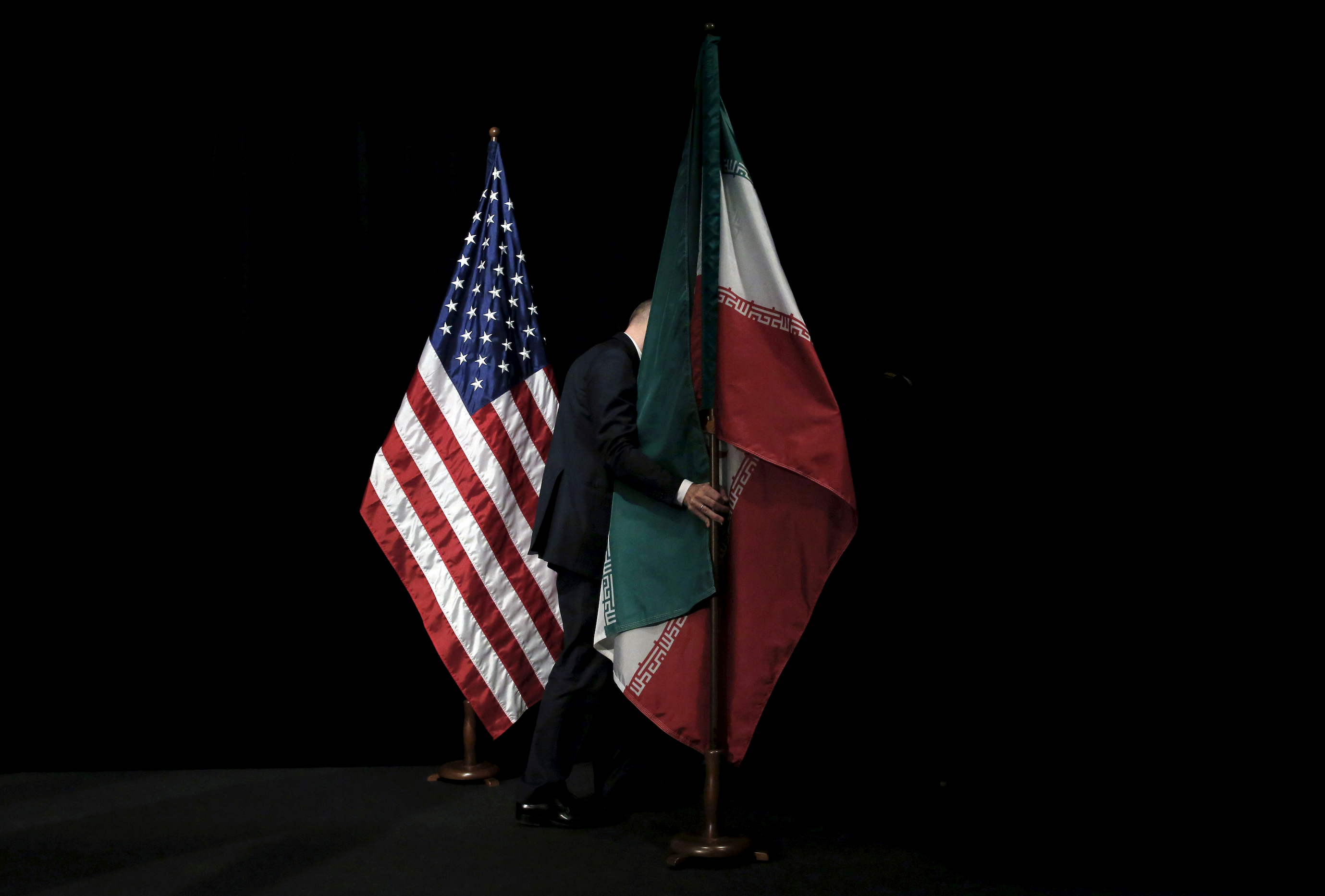 Iran releases to house arrest 5 US citizens in deal with US
PHOTO CAPTION: Representational photo (REUTERS/Carlos Barria)
By Arshad Mohammed and Parisa Hafezi

WASHINGTON/DUBAI (Reuters) - Iran may free five detained U.S. citizens as part of a deal under which $6 billion in Iranian funds in South Korea would be unfrozen, sources familiar with the matter said on Thursday, and top U.S. diplomat Antony Blinken described a process that he expects will lead to their return to the United States.

As a first step in what may be a complex set of maneuvers, Iran allowed four detained U.S. citizens to move into house arrest from Tehran's Evin prison, a lawyer for one said. A fifth was already under home confinement.

The United States would release some Iranians from U.S. prisons as part of the deal, Iran's mission to the United Nations said.

The Iranian Americans allowed to leave the prison include businessmen Siamak Namazi, 51, and Emad Shargi, 58, as well as environmentalist Morad Tahbaz, 67, who also has British nationality, said Jared Genser, a lawyer who represents Namazi.

The identity of the fourth U.S. citizen who was allowed out of prison has not been made public, nor has that of the fifth who was already under house arrest.


"My belief is that this is the beginning of the end of their nightmare," U.S. Secretary of State Blinken said at a press conference in Washington, but cautioned that it was just the first step in a process. "There's more work to be done to actually bring them home."

Allowing the five to leave Iran, which could take weeks, would remove a major irritant between Washington and Tehran, which remain at odds on issues from the Iranian nuclear program to Tehran's support for regional Shi'ite militias.

"The move by Iran of the American hostages from Evin Prison ... is an important development," Genser said in a statement. "While I hope this will be the first step to their ultimate release, this is at best the beginning of the end."

White House National Security Council Spokesperson Adrienne Watson confirmed that the five were all out of prison and under house arrest, saying they should never have been detained and the White House would have little more to add because talks for their eventual release "remain ongoing and are delicate."

Blinken said the U.S. State Department on Thursday spoke to the five Americans. "They're, needless to say, very happy to be out of prison."

Iran's mission to the United Nations said in a statement: "As part of a humanitarian cooperation agreement mediated by a third-party government, Iran and the US have agreed to reciprocally release and pardon five prisoners. The transfer of these prisoners to out of prison marks a significant initial step in the implementation of this agreement."


DEPARTURE FROM IRAN COULD TAKE WEEKS

Iranian Americans, whose U.S. citizenship is not recognized by Tehran, are often pawns between the two nations.

The five Americans will be allowed to leave Iran after $6 billion of Iranian funds in South Korea are unfrozen, a source told Reuters.

A second source familiar with the talks said it could be weeks before the U.S. citizens leave Iran, saying September was a possible time frame. He confirmed unfreezing the funds may be part of the deal.

However, he said the funds, if transferred from the South Korean banks to another financial institution, would go from one restricted account to another and could only be used for humanitarian purposes such as buying food or medicine.

Iran's semi-official Tasnim news agency said the funds were first to be converted from the South Korean currency into Euros and then sent to an account in Qatar that Iran could access.

The potential transfer drew immediate Republican criticism that President Joe Biden, a Democrat, had effectively paid a ransom for the U.S. citizens and that Iran using the money for humanitarian goods could free up funds for its nuclear program or to back militias in nations such as Iraq, Lebanon and Yemen.

Blinken said the deal does not mean that Iran would be getting any sanctions relief. "We will continue to enforce all of our sanctions. We will continue to push back resolutely against Iran's destabilizing activities in the region and beyond ... None of these efforts take away from that."

Henry Rome, an analyst at the Washington Institute for Near East Policy, said the deal could help reduce tensions that have boiled since then U.S. President Donald Trump, a Republican, withdrew from a 2015 nuclear deal designed to curb Iran's atomic program.

Rome described the potential release of the five as a step forward "in the broader U.S. efforts to de-escalate tensions in the absence of a nuclear agreement" adding that the White House "wouldn't have gone through with the deal if it wasn't confident it could withstand whatever political blowback is forthcoming."

Karim Sadjadpour, a Carnegie Endowment for International Peace analyst, said Iranian Americans should still avoid travel to Iran.

"This deal will reinforce the view of (Iran's) Revolutionary Guards that hostage taking is a lucrative practice with minimal costs," he said.

Namazi, who in 2016 was convicted of espionage-related charges the United States has rejected as baseless, has been detained by Iran for more than seven years.

Tahbaz was arrested in 2018 and sentenced to 10 years in prison for "assembly and collusion against Iran's national security" and working for the United States as a spy. Shargi was convicted of espionage in 2020 and also sentenced to 10 years.



(Reporting by Arshad Mohammed in Washington and by Parisa Hafezi in Dubai; Additional reporting by Humeyra Pamuk, Simon Lewis, Jeff Mason, Jasper Ward and Dan Whitcomb; Editing by Mark Porter, Lisa Shumaker and Grant McCool)
MORE FROM THE
OAF NATION NEWSROOM